Are you curious to know about the most dangerous serial killers? Well, we have seen a lot of them in our favorite shows and movies. But, how about some legit stuff? They are so brutal and get psychological gratification from doing heinous stuff. So, we may question, what drives them to commit such an unforgivable act? Killing is a crime and we all know that. However, these serial killers are so engrossed in their killing, that they forget about everything else.
You are not alone? Almost all of us have seen the thriller documentary of serial killers and get fascinated and repelled by them at the same time. You must be thinking now who are these Notorious serial killers actually and why do they take the life of another human being. I mean what motivates them to do this thing?
So, in this article, we will discuss the famous serial killers in history. So, be prepared and take shelter. Or, you may not because most of them are either dead or in prison.
10 Most Famous Serial Killers List
1. Pedro Rodrigues Filho
Well, he is might just be the most terrifying serial killer on this entire list. He had already killed 10 people by the age of 18 with his first murder being at the age of just 14. When he was serving his jail term in a Brazilian prison, he killed his own father who was also in prison at the time for murder. The craziest part is that he managed to murder 47 inmates while he was in prison and that's insane.
2. Gary Ridgway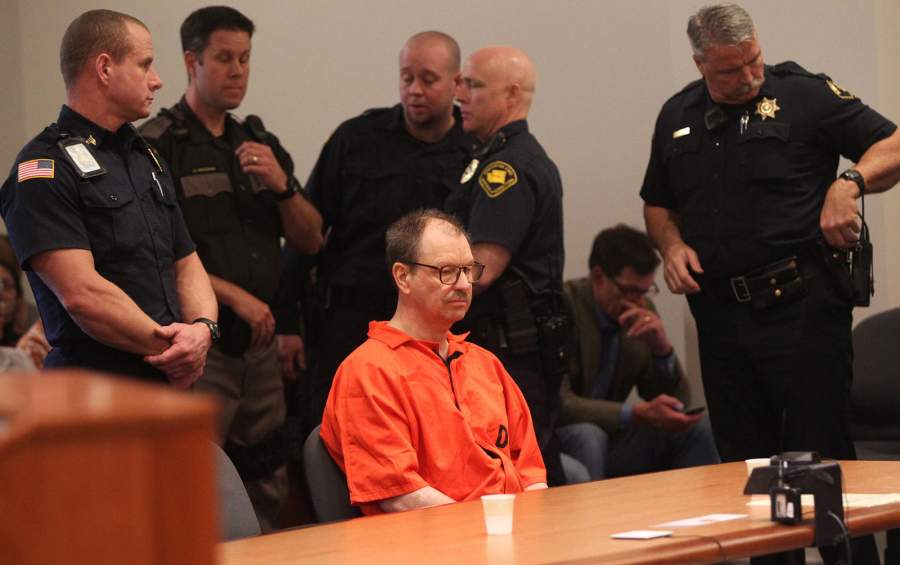 The Green River Killer reportedly killed up to 80 women in Washington State in the 1980s and 1990s. His main victims consist of runaways and young prostitutes whom he would bring back to his home, strangle, and then dump in the wooded areas nearby.
3. Ahmad Suradji
He was an Indonesian serial killer who began his killing spree in 1986. Ahmad Suradji told police that he was inspired to murder after his late father told him in a dream to kill 70 women. He killed his victims while pretending to be a healer. Ahmad buried his victims up to the waist and letting them believe that it was all part of the cure and then strangle them.
4. Jeffrey Dahmer
He was known for sexually assaulting and murdering young men of colour in the late 70s and 80s. The most horrifying details that he committed in his 1991 trial were that of necrophilia and consuming the body parts of some of his victims. The police had also discovered disturbing photographs in his home of dismembered bodies and severed heads.
5. Ted Bundy
Ted Bundy was certainly one of the most notorious American serial killers in American history. He operated in various states in the USA and confessed to killing 30 women. He managed to escape police custody twice and then moved to Florida where he has committed his final murders. Ahmad Suradji even represented himself in court. He was executed in 1989 and the actual number of his victims remains unknown to this day.
6. Luis Garavito aka The Beast
The first one on the list is none other than the dangerous beast, Louis Garavito. Did you know he is the world's deadliest serial killer? So, he is not only a killer but also a rapist. Moreover, his full name is Alfredo Garavito Cubillos (Jan 25th, 1957). So, people used to call this Colombian killer a Tribilin.
Moreover, in 1999 he confessed to the rape and murder of 138 children and teenagers. But don't worry because currently he is locked up under maximum security. He is inside an isolated prison in Colombia. Moreover, he has tortured and murder over 400 boys between six to fifteen. However, the official number of kills is 138.
7. Samuel Little
No guys, he is not related to Dr. Doolittle. The joke is as old as the sun. Anyway, this bloke is serving his prison time in California. Moreover, the police think that he is the most 'prolific' serial killer of all time in the US. First, police arrested him in 2012 because of a drug charge, however, after that, he confessed to 93 killings between 1970 to 2005.
Moreover, back in 2012, police arrested him for the murder of three women. However, recently the police said that he killed 90 people more during that span of 35 years. In addition, 50 of them are confirmed by the police.
8. Chisako Kakehi, the Black Widow of Kyoto
Next, we have one of the most popular female serial killers from Japan, Chisako Kakehi. However, don't worry because the judge has sentenced her to death. So, she killed several men as well as her husband. Moreover, she really lives up to her name Black widow. Just like a spider kills their better half, she also killed men she dated or married between 1994-2013. However, she claims that she's innocent. It's time to find Sherlock eh?
Well, as far as we know, she claims that she had a pretty doomed fate. Moreover, during the autopsy of her husband, police found signs of Cyanide. In addition, during the initial stage, she said she was innocent. However, later on, she accepted the charges and confessed to her crimes.
9. Richard Ramirez aka The Night Stalker
Next on the list is Richard Ramirez. Well, he was really a terrifying serial killer. Moreover, he was on a murderous spree in Los Angeles. Furthermore, he broke into the homes of his victims and killed them brutally. In fact, he even raped them. Moreover, police found some disturbing photos of his victims. Some of them didn't even have ahead.
In addition, he used handguns, a machete, also, hammers as weapons. Furthermore, he said that he was a satanist. Therefore, he never regretted his decisions.
10. Joachim Kroll
The last one on the list is Joachim Kroll. Well, he is a German serial killer, notorious for killing at least 13-14 people. Moreover, his victims were mostly young children. He went on a killing spree between 1955-1976. Moreover, he is really deranged. He used his hands to strangle his victims and then kill them.
Thereafter he used to have sex with the corpses. That's not all. Later on, he would eat them. So what drove this abnormal insanity? Well, we don't know. However, the police locked the serial killer up for good.
Final Thoughts
These fearsome and Notorious serial killers are not only dangerous but also have no reason to go on with their killing spree. So, these were some of the historically notorious killers.
Also read: 8 Prisons in The World Which are No Less Than A Luxury Like 5-Star Hotels