Kohei Horikoshi wrote this Superhero manga series called My Hero Academia. Bones Inc. produced it. Indeed, My Hero Academia is implanted in a world where 80% of the population is born with superpowers. The superpowers are called Quirks. In fact, the Superheroes combat crimes along with the government. In terms of their ability to solve crimes, these heroes attain their individual ranks.
The story presents a young boy Midoriya Izuku. Midoriya is born with no quirks at all. Thus, he faces a lot of harassment. His classmate Katsuki Bakugou bullies him for possessing no quirk. However, Midoriya never succumbs to this wretched predicament. He stays strong. Thus, the story shows how one can endure pain and fight against all odds. Not only this but also Midoriya inspires and compels his classmates to do better. The most powerful hero in Japan, All Might, senses the potential of Midoriya. Indeed, he takes the responsibility to forge Midoriya forward on to a better place in life. In fact, All Might also bestows on Midoriya his Quirk 'One for All'.
Not only this but also All Might himself prepares Midoriya to reach his full potential while fighting the villains. Indeed, All Might is the one who helps Midoriya take admission in the most prestigious superhero school. However, like most other series there is also an antagonist. He is called Tomura Shigaraki. He has a Quirk called Decay. Other than this, Shigaraki also happens to be the grandson of the previous possessor of 'One for All'.
Indeed, 'All for One' quirk can steal power from others. Shigaraki has inherited this quirk from the previous holder. Thus it is clear that he is a strong wielder of this dangerous power. However, Shigaraki forges a League of Villains with an aim to destroy the society and heroes.
In fact, besides this, Shigaraki also goes through a procedure with Dr. Garaki to procure the ultimate power. Season 6 mostly focuses on the battle of heroes with the Paranormal Liberation Front composed of villains.
My Hero Academia Episode 8 recap
The battle between the heroes and Shigaraki attains momentum. Meanwhile, U.A. students endeavour to prevent Gigantomachia from moving ahead. Apart from this, Shigaraki deploys different quirks on Endeavor. He does so in order to distract the heroes and forge forward other villains. Thus, he ends up resurrecting all the high-end modified Nomus. The series then depicts the emotional side of Shigaraki. Indeed, he gives vent to his feelings. He gives voice to his innermost sentiments and articulates about how he hates heroes and why he destroys things.
Let us tell you that My Hero Academia Season 6 Episode 9 will see the light on 26th November, 2022.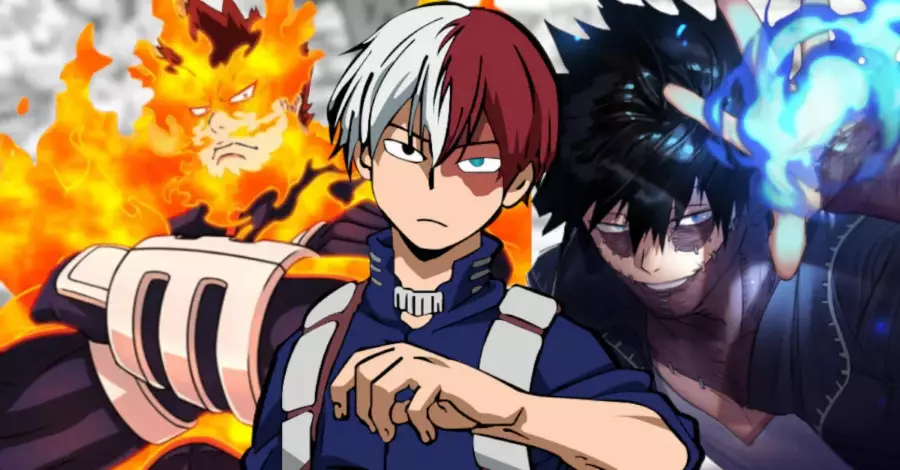 Looking forward to Episode 9…
This is going to be the most stimulating episode yet. All hopes of the heroes are on the verge of erosion. Indeed, Eraserhead is the only one who can conquer Shigaraki by removing his quirk. However, in the past, we see a bullet attacking him. Thus, Eraserhead ended up losing his quirk. Eventually, everything collapses with the ultimate clamour when the students are failing to save their teacher. Midoriya invents a new power in the One for All quirk. In fact, Bakugo discovers his true power and exploits the new-found power to the ultimate to combat Shigaraki.
Read more: Nala Ray: Wiki, Bio, Career As A OnlyFans Star, Family, Love Life & More