Gerard Gallant is a well know hockey coach. In fact, he has also won the Jack Adams nomination. However, winning awards does not always suggest superior skill. But Gallant is well known for his balanced approach to the team. The bench coach is an old-school guy. But, he has earned good fame for himself.
Gerard Gallant's first season with the New York Rangers was excellent. In fact, the Rangers performed exceedingly well under him. But a decision made by him in the Game 6 of the Eastern Conference Finals has come under question marks. During Game 6, Gallant benched Kaapo Kakko. This decision seemed mysterious. In fact, it potentially led to the Rangers' defeat. The decision might also have a long-term effect on the team. Read the article to know more about Gallant's strange decision.
Gallant's Strange Decision In Game 6
When a team goes through a losing streak, the coach might want to make a few changes to set things on track. However, ahead of Game 6, Gerard Gallant decided to bench Kakko. This decision set heads turning, as it was least expected.
In fact, what seemed more strange was that he replaced Kakko with Dryden Hunt. Hunt is never a dependable scorer. In fact, he didn't play a single game after the first round of the postseason. Moreover, he has only 40 points to his credit in 160 NHL career games.
All these factors put Gallant's decision under question marks. However, Gerard Gallant refused to answer the question about Kakko. Even at the end of the game, he refused to comment on that issue. He only stated that It wasn't the right time to talk about it. This response doesn't seem optimistic enough.
The Kakko Issue Might Have A Long-term Effect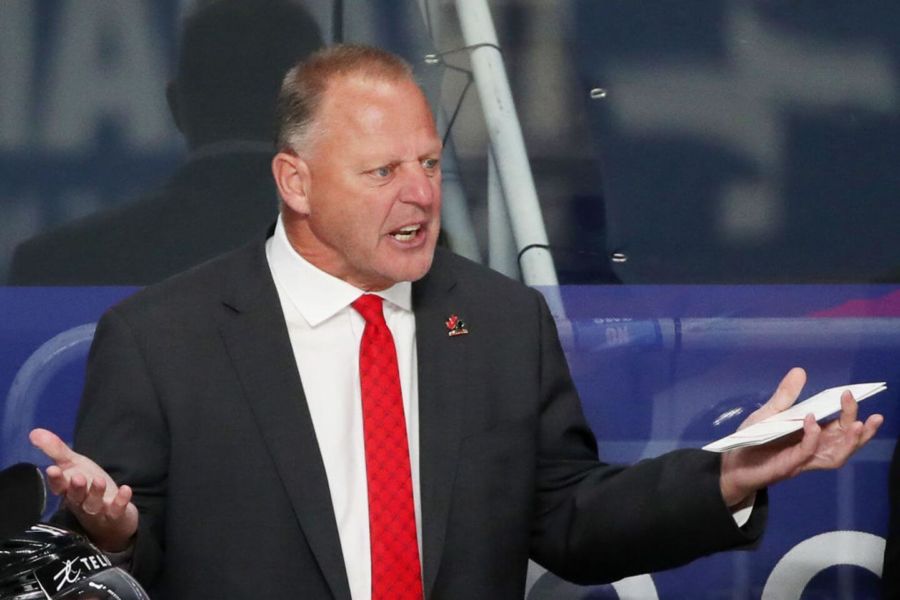 It cannot be said whether Kakko could have changed the game. But Gerard Gallant's decision to bench him off before the final game might have a far-reaching effect.
Lary Brooks, in New York Post, drew a parallel between Kakko's absence and that of the former Montreal forward Jesperi Kotkaniemi. Last season, during the Stanley Cup Finals, the Montreal coach strangely benched Jesperi for two games. As a result, when he reached the restricted free agency at the end of the season, he opted out of the club.
Kakko will also reach his restricted free agency at the end of this season. However, there is no indication that Kakko will follow the same path as Jesperi. But there seems some truth in Brooks' claim. Players are after all human beings. They have human feelings. Therefore, benching someone ahead of a season-ending playoff game is really hurting. Therefore, if Kakko ends up leaving New York, Gerard Gallant's mistake will be an era-defining one. Kakko is not a superstar. But losing him would be a bad choice.
Concluding Lines
It is true that Kakko is not a superstar. He has not set the league to fire since joining the Rangers. However, he has shown signs of improvement. He is an asset for the Rangers. Therefore, if the decision of Gerard Gallant alienates Kakko, he might end up leaving the club. However, the situation is not that bad now. But the parallel drawn by Brooks is also not out of the place. Therefore, Gerard Gallant should be careful in making future decisions.
Also Read: Draymond Green: A Future Hall of Famer