Are you a fan of a good comedy? Then have you watched Good Girls? If not it is a popular American comedy-drama series made by Jenna Bans. It premiered on NBC on February 26, 2018. Now the series got renewed for season 4. It is set to release soon. The series is finally available on Netflix too. The Good Girls always run into back luck. But they have escaped many tricky situations so far and more of their escapades will be available in Good Girls season 4. Are you eager to know what will happen to the suburban homemakers/criminals in the series?
Then know all the updates about Good Girls Season 4 here.
When will Good Girls Season 4 release?
The season 4 of the series is set to release on March 7, 2021. First, it will release on NBC then only the new season will be available for streaming on Netflix. Many people are anxious about whether season 4 is happening or not. However, do not worry because the release of season 4 is a piece of confirmed news. Stay tuned for it.
What is the plotline of Good Girls?
The series is about three suburban Michigan mothers. Two of the mothers are biological sisters who are having a hard time in their life. Many things have got taken from them so they get tired of it. The women try to pull off a heist to rob a supermarket. But they experience a lot of problems because of their actions. The store manager of the supermarket observes their heist and identifies one of them. However, instead of handing them over to the authorities, he has different work for them. This is a story of how three normal women become successful criminals.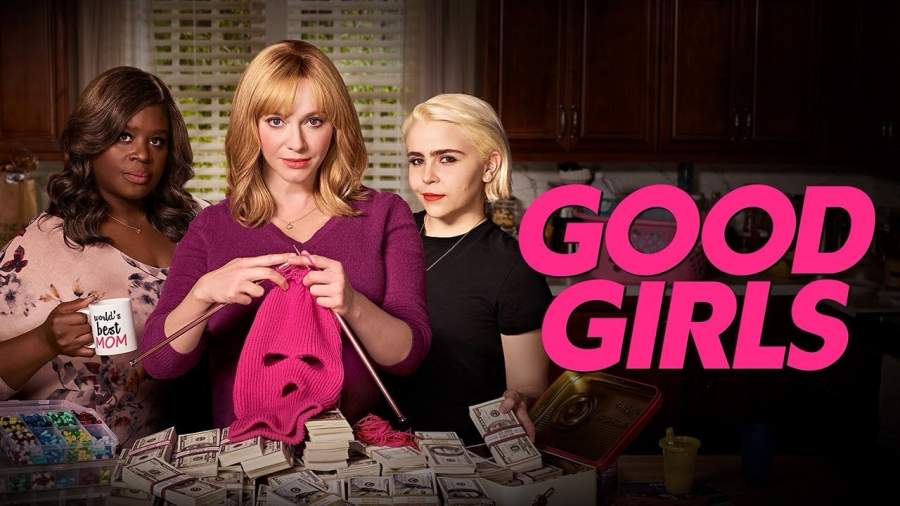 The cast details of the series
Christina Hendricks will return to play as Elizabeth "Beth" Boland. She is the mother of four kids who get cheated on by her husband. Then she becomes the leader of the group and begins to enjoy her life as a robber. Retta will reprise her role as Ruby Hill. She is the best friend of Beth who works as a waitress. She is a struggling mother working hard to pay for her daughter's medical treatments.
After her comes Mae Whitman as Annie Marks. She is the younger sister of Beth and she has a son named Ben. Reno Wilson will return as Stanley Hill. He is the husband of Ruby who knows about his wife's criminal activities. But he does his best for her not to get caught. Manny Montana will return as Christopher. He is a skilled money launderer who takes an interest in Beth. Many other characters will also return for season 4.
What happened in season 3?
At the end of season 3, we saw Dean and Beth offering his employer Beth's money laundering business for his business. Then we also get to see the situation of Dean's recent affair and he decision to quit his job. Then Ruby gets an idea to wash money for their recent adventure and payback Stan. We also got to see the undercover agent Phoebe getting closer to the girls' case after swiping Ruby's phone. The next season will reveal the interesting events that will unfold soon.
Also read: 9 Beauty Secrets of French Girls You Can Follow to Look Great