Witcher is a great fantasy series that became a hit on Netflix. The role of the Witcher is played by Henry Cavill. He is a handsome British actor who also became popular for portraying the role of Superman in DC movies.  Do you know who is Henry Cavill Girlfriend? He is dating Natalie Viscuso. So he is currently not in the dating game right. The news of Henry Cavill dating Natalie has disappointed many of his fans. But still, they are happy that he has found a lovely woman. Eventhough many are not aware of Henry Cavill Girlfriend, she is a millionaire. From a young age, she is part of the industry without being very visible on television.
Here you can find all the details of Henry Cavill girlfriend Natalie Viscuso.
Who is Natalie Viscuso?
Not many can identify Henry Cavill's Girlfriend Natalie Viscuso for her appearance in the show My Super Sweet 16. It was a popular MTV series that aired sixteen years before. Viscuso's sixteenth birthday was featured on the show. We saw Natalie living in a $5 million house and enjoying rides with her dad in the Bentley. She was a rich girl born with a silver spoon. She was also the most popular girl at school.
Natalie Viscuso is from New Mexico. She spent the latter part of her life in California. Here only her wealthy dad and stepmom are residing. According to Henry Cavill Girlfriend's LinkedIn profile, she is a Hollywood Executive. She is the vice president of television and digital studios at Legendary Entertainment. This is one of the companies that worked for Cavill's movies Man of Steel and Enola Holmes. It is also behind the popular movie Dune starring Timothée Chalamet and Zendaya.
Why is Henry Cavill famous?
Henry Cavill is from Saint Helier, Jersey which is part of the Channel Islands. He has three brothers. In 2000 at age sixteen Cavill got the opportunity to meet actor Russell Crowe. The famous actor took a liking to Cavill and shared some acting tips with him. Then after Cavill became an actor, he acted with Russel Crowe in Man of Steel.
Cavill became famous for acting in the films like The Count of Monte Cristo, Goodbye, Mr. Chips, Midsomer Murders, The Tudors, Superman Returns, and more. In 2020 an artificial intelligence device chose Henry Cavill as James Bond after Daniel Craig retired from the role. Cavill himself has expressed his wish to portray James Bond.
The networth of Henry Cavill is $40 million. He is one of the highest-earning actors of Netflix because of the series The Witcher. His total salary for The Witcher for one season was $3.2 million. He also earned a good amount of money for his role as Superman.
How did Henry Cavill and Natalie Viscuso meet?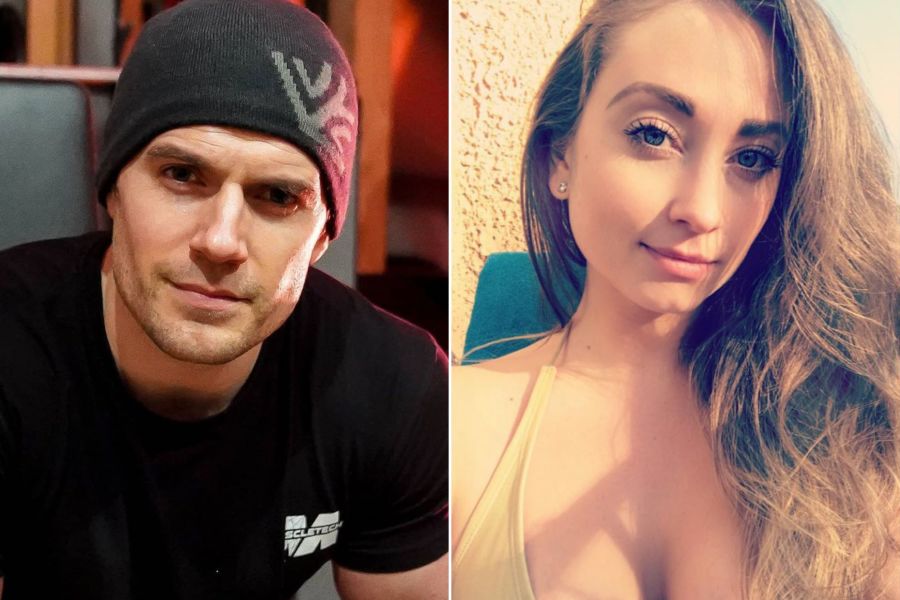 According to several sources, Henry Cavill and Henry Cavill Girlfriend met because of their profession. Viscuso is thirty-two years old and Cavill is thirty-eight. Only through Henry's Instagram account and some titbits shared by Daily Mail, many people come to know about the current Henry Cavill Girlfriend.
Before her, the handsome star has dated several beautiful ladies. In 2007 he dated hairstylist Susie Redmond. Then from 2009 to 2011, he was in a relationship with Ellen Whitaker. After that Cavill was with Gina Carano who is an actress and martial artist. In 2013 Cavill was in a famous relationship with the Big Bang Theory star Kaley Cuoco. From 2051 to 2016 he was with college student Tara King. His last girlfriend was Lucy Cork who was a stuntwoman. So after dating these women Henry has finally met his match in Natalie Viscuso.
What is the dating timeline of Henry Cavill and Natalie Viscuso?
In 2021 the popular newspaper Daily Mail published pictures of Henry Cavill Girlfriend which is none other than Natalie Viscuso. The newspaper termed her as the "new blonde girlfriend". The two were walking their dogs while also holding hands. Then they both confirmed their relationship by sharing posts on Instagram. In the Instagram picture the lovers were playing chess. Henry Cavill was admiring his girlfriend by gazing at her when she was planning her next chess move. It was a romantic picture.
Cavill's fans were not happy with his new relationship. They started to attack Natalie Viscuso by commenting negatively about her. This drew the notice of Cavill who asked his fans through a post to not spread hatred. He politely asked the trolls to back off. He also shared that he is happy in love.
In June 202, Viscuso's friend posted a photo of her wearing a tribal outfit that covered her from the neck down in otjize. It was a black pigment used by the Himba community of Namibia to safeguard themselves from the harsh desert climate. At that time Viscuso was visiting Africa for a TV show. Plus, she took some time to make an advertisement for the people to promote clean water.
This video became viral on the internet. The advertisement made many people angry. So they asked Henry Cavill to break up with Viscuso. They even created a petition against Netflix to remove Cavill from the show The Witcher. Then Natalie released a statement and apologized for the picture. She explained that the tribe in Namibia accepted her into their culture, so they dressed her up and painted her. It was an initiation ceremony for them. She did not think that the image will become offensive. On the other hand, she was honored to become a part of them.
From that time onwards Henry Cavill Girlfriend is trying to keep their relationship private. They are still dating. But the fans can get only a little evidence of their relationship. In November 2021 Viscuso posted a picture of Henry Cavill and praised him. She did this after he landed a cover story with the Hollywood Reporter. She said "I am so, so proud of you, Henry. You truly are the greatest man I have ever known. The Hollywood Reporter did an incredible job with this cover story—it is a great read. SO PROUD I'm literally crying." It seems that they two are keeping everything under the wraps for now.
Conclusion
Henry Cavill is enjoying his life with his girlfriend right now. He is taking great pains to support her when she gets attacked by trolls. He is a protective boyfriend.
Also read: Who is Johanna Leia? All about Drake's Girlfriend