How Dating a Narcissist Changes You? No doubt, being in a relationship with a narcissist alters you. No matter what occurs in the relationship, the emotional abuse they subject you to has various long-lasting impacts.
The narcissist will deceive you, gaslight you, and employ other manipulative strategies. It might harm your physical and emotional well-being. There are many ways a narcissist may alter your life, and many of these alterations might last a lifetime. Let's discuss how dating a narcissist changes you. 
Who is a Narcissist?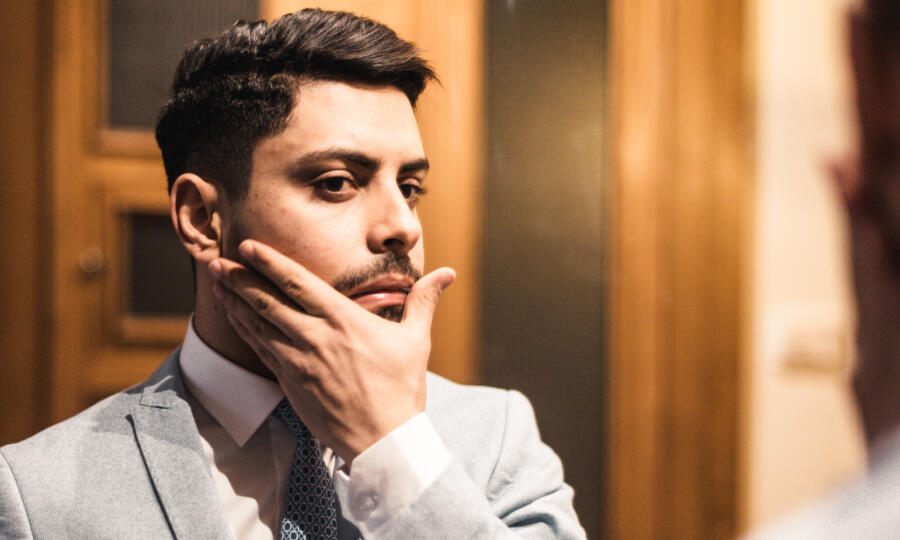 Today, the word "narcissism" is widely used in political and psychological contexts. It is a phrase that emerged from psychology. It describes a person with narcissistic characteristics or a narcissistic personality disorder.
A personality disorder may be present when a person's qualities are rigid and impair their ability. It operates in social situations and intimate relationships. This implies that you can have variable levels of diseases or certain narcissistic tendencies but not others.
What is Narcissistic Dating?
The phrase "narcissistic dating" doesn't exist in the mental health community, but it ought to. I recognize the initial phase of the so-called narcissistic abuse syndrome. One of the harshest forms of psychological abuse a person may inflict upon another is narcissistic abuse.
But regrettably, a lot of individuals are trapped in these kinds of partnerships. A person with a narcissistic personality disorder has a warped perception. They frequently base their decisions on their wants, perceptions, and emotions.
Narcissists are devoid of empathy and regret for their deeds. With little consideration for how their actions affect others, they demand what they believe they are entitled to.
Narcissists have a remarkable talent for identifying weak individuals who would accept their conduct in exchange for love or praise. Further, discuss how dating a narcissist changes you. 
How Dating a Narcissist Changes You
Let's discuss below how dating a narcissist changes you: 
1. You stop believing in yourself
Narcissists are masters at making you feel insignificant. They will persuade you that you are not intelligent, attractive, athletic, powerful, or otherwise deserving of them. You'll experience persistent pressure from them to believe the negative things they say about you.
Additionally, they'll cause you to question your judgment, recollections, and even your understanding of reality. It's bad for your self-esteem and can get so established in your mind that you start to believe it to be real. Gaslighting, a type of psychological abuse, is a very powerful tactic.
2. You Question Your Gut Feeling
Narcissistic individuals have a knack for making you doubt your gut feelings. Dating a narcissist makes you wrongly dismiss your intuition. This continues to doubt it even after you are shown to be right. A narcissist might make your reality impossible if you are dating him.
You will frequently be made to feel angry or agitated by the narcissist. They will then make statements like You're too emotional or sensitive. They'll gaslight you into believing you're being overreactive.
The majority of the time it's only that the way they treat you has been so painful. The commonplace is that they are unaware of how much it genuinely offends you.
3. Your family and friends no longer recognize you
If you've dated a narcissist, your loved ones could not recognize you. The narcissist has destroyed your personality. You are continuously giving to the narcissist, which drains your vitality. You are mired in a cycle of abuse, numb, discouraged, and hopeless.
Your loved ones are curious about your condition. They cherished you that was before your connection to the narcissist. They hardly recognize you now, though. This is because dating a narcissist prevents you from expressing your genuine nature.
Because the narcissist has taken over your thinking and conduct, the surface of your personality can be seen. It's as if a mask has a place over your face, preventing everyone from seeing the true you underneath the mask. Your genuine self won't be allowed to emerge if it doesn't further the narcissist's goals.
4. You have a lot less faith in people
One of the most significant ways dating a narcissist changes you is in this way. If you dated a narcissist for a long time, you would have learned how dating a narcissist changes you. Also, how it makes, you feel self-conscious.
Even if you offer them your heart, they may belittle you or claim that you will never be as deserving of nice things as they are. Even when you first meet someone, you are sure that all their admirable traits are an act. The benefit of this is that you are more selective about who you interact with and can easily pick out harmful people.
5. How a Narcissist can change you for the better
Not every poisonous beginning has to have a tragic conclusion. Traumatized and emotionally spent, a toxic relationship with a narcissistic spouse can leave you.
Even if you are injured and damaged when you ultimately leave such a narcissistic relationship, you grow considerably stronger. It would be ideal if you could spot these symptoms as soon as feasible.
6. You'll exercise greater caution in your future relationships
A narcissist's severe and disorderly conduct might make you untrusting of a new companion. You can blame yourself for making the incorrect decision and allowing yourself to be abused by your spouse.
Additionally, you might not be open to letting someone new into your life. But this kind of thinking might help you become more wise and able to see beyond the obvious.
7. You understand the importance of boundaries
You started to lose your integrity and sense of self-worth in a narcissistic relationship because you became so used to your partner's lifestyle. People have come to see the value of having personal limits.
We must all provide ourselves with a private zone where we may unwind, appreciate, and refuel our mental reserves. The relentless manipulation and control teach you the value of respecting one's limits.
Conclusion
Above, we mentioned how dating a narcissist changes you. A narcissistic partner has the power to transform your life completely.
The harmful mental disease known as narcissistic personality disorder harms the narcissist and everyone around them. Dating a narcissist puts you close to damaging behaviors, which can have long-lasting impacts.
Also read: 6 Reason Why It's Hard to Leave Abusive Relationship