PayPal is pretty common to everyone as a payment processor for businesses and individuals. A lot of people use it for their payment purposes and it's really efficient to make international transactions as well. However, the PayPal friends and family service gives it a bit more feature If a user knows how to take advantage of it. One can use the service to send and receive money to and from close networks of people.
So, what is it, and how does it even work? Well, to know everything about it, give this article a read.
What Are PayPal Friends and Family? An Overview
So, if you are wondering about 'what does PPFF mean?', then don't worry, we will provide you with every detail you need. PPFF, just as the name suggests, is used by the masses especially as a means to transfer money between close people, like friends and family. Moreover, it's a no-fee transfer funds system.
If you have used PayPal then you'd know that it's pretty convenient for business-related transactions. However, using this feature is pretty cool as you can send and receive funds between a close network of people, like friends and family. Therefore, this method is attractive because of the wonderful benefits it offers to the users on personal transfers.
How Does It Work?
Using This feature of PPFF doesn't really require the users to change how they use the platform on a regular basis. When you are preparing to make a transaction with friends and family, it will ask you to choose the purpose of the transactions.
So, you will either see 'Sending to a friend,' or 'Paying for an item or service'. Whether you use the feature correctly will depend upon the selection of the mode.
How to Send PPFF?
You don't need to do anything out of the box. In fact, it's really simple and just takes a few steps. However, you need to keep in mind a few things before making the transaction. So without further ado, let's see how you can make a transaction using the feature.
First, you have to log into your PayPal account.
Thereafter, select 'Send & Request'.
Write the details of the recipient using either name, Email ID, or Phone no in the 'Send Money' section.
Thereafter, you must choose 'Sending to A Friend'.
Once you have chosen, you need to enter the payment account. You can also add a note if you like.
If you are done with the above steps, next, just click on 'Submit'.
How is PPFF Different from Goods and Services?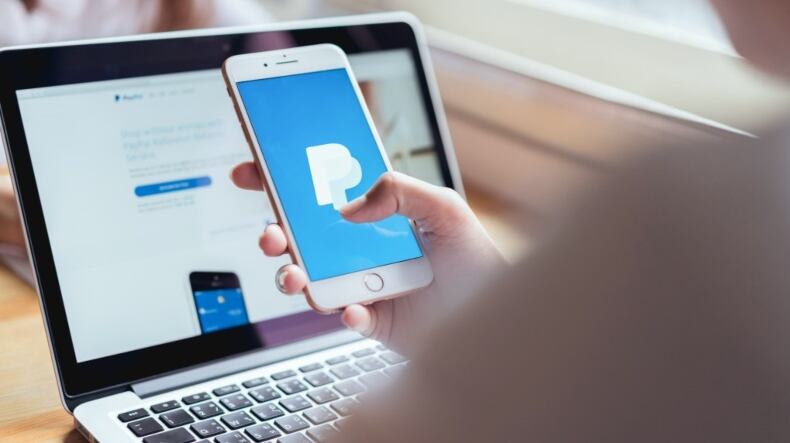 While you are making a translation on PayPal, you will see two options. So, what's the difference between the two options anyway? Well, let's check out. PayPal Friends and family is the option to send money or gift cards for non-commercial purposes between a close network of people. Moreover, it's not a good option, if you are paying for goods and services.
It can also lead to the loss of money or goods as well. So, before you finish the payment, make sure to choose 'Goods and services,' if you are paying for an item for commercial purposes.
On the other hand, the Goods and Services option in the platform is used for commercial purposes. For example, if you want to buy an item or service, then you can use this option. Moreover, it also includes payment protection. Read this for more information.
Is PPFF Safe?
So, the question is, is it safe or is there a chance of scam? Well, as with any other transaction process, it's important to stay vigilant with the details. Generally, the service of PayPal friends and family is safe, however, there might be people who are willing to take advantage of others online.
For example, a seller can ask a customer to choose a personal payment option while purchasing goods online. Since PPFF transactions aren't protected, it's important to stay extra careful. In fact, it's meant for transactions between friends and family, therefore, one shouldn't use it to buy any item at all.
Final Thoughts
As a medium of the transaction between friends and family, this is a pretty good option. If you can use it properly, then it will benefit you a lot. Moreover, no-fee transactions are always good.
Also read: PayPal Allows to Buy, Sell and Shopping Cryptocurrency