Worried that they won't meet the upcoming deadline, they scowl as they sit at their desks. They yawn due to the lack of sleep brought on by stress from excessive work. They become angry with their coworkers as tension and anger rise.
Sounds recognizable? "They" could refer to your employees, manager, or even you. According to experts, employee burnout has reached historic highs. And it undermines employee retention at work.
Organizational effects may be profound. Burnout can lead to decreased engagement and productivity, as well as increased turnover and absenteeism. But happily recovering from burnout.
Here are some suggestions to assist the workforce in re-energizing. And to learn this, we must first understand what employee burnout is.
What is Employee Burnout?
Employee burnout is a condition characterized by both job unhappiness and physical, mental, or emotional tiredness. Workplace burnout signs and symptoms include:
Increased discomfort, anxiety, and illness
Increased absences
Decreased productivity and performance
Disinterest
Unrecognized and untreated employee burnout has detrimental effects on their physical and mental health, productivity, job happiness, and retention. All of these result in higher expenses for the business in terms of employee churn, lost sales and lost clients.
Employee Burnout is Real
Employees experiencing burnout is nothing new. Work can be arduous and hours long, especially when there is much demand from customers.
Many might associate "burnout" with a lack of drive or even staff laziness. The effects of burnout, however, might be similar to those of other mental health illnesses, including anxiety and depression. Burnout is a medically recognized disease that describes physical and emotional tiredness.
Due to the complexity of employee burnout, business owners must implement various long-term strategies to combat it effectively. These strategies range from providing employees with professional development opportunities to benefit from ongoing career growth to training managers and supervisors to recognize the signs of burnout.
But other burnout treatments, like reevaluating your schedule, can be implemented far more rapidly.
How a Scheduler for Employees Can Help Cut Down on Burnout and Turnover?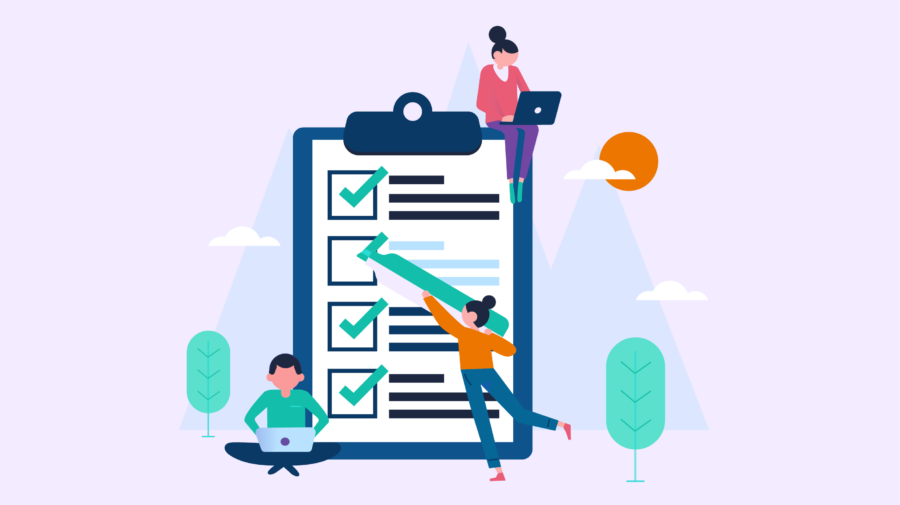 More must be done to demonstrate to employees that they are valued and commended for a job well done, as a record number of workers left their positions during the Great Resignation. They seek opportunities for professional advancement and a better work-life balance. Optimized workforce scheduling is critical in fostering great employee experiences that lessen these turnover difficulties.
Analyze Information to Predict Demands
The robust employee schedule maker enables businesses to access historical data and produce predictive models that can aid managers in determining the necessary personnel levels depending on specific requirements. Data-driven insights reduce the need for unplanned overtime and overstaffing while reducing mistakes and decreased productivity brought on by understaffing.
While keeping an eye on the workforce's availability, maintaining a well-staffed organization might be challenging. Accurate workforce forecasts and simple workforce scheduling are made possible by keeping a list in a secure database that contains details about each employee's position, department, talents, and paid time off.
Employee schedule makers assist by enabling more flexibility and, in the process, lowering staff fatigue and turnover. Effective workforce scheduling ultimately aims to enhance employee satisfaction, which a rigid and unpredictable shift scheduling procedure can harm. Those problems can be resolved with a flexible and adaptive workforce scheduling system.
1. Know if the employee pool is engaged
Modern workforce management software changes how businesses interact, cooperate, and engage with their employees. It is rethinking the idea of managing talent and ensuring that employees are happy with their work.
Fairness, consistency, and flexibility are essential to a thriving people management system. But how can managers ensure that workers are assigned to positions that best suit their abilities, interests, and availability? Workforce management platforms offer a straightforward solution with flexible tools for effective personnel planning and scheduling optimization.
Strong employee schedule maker handles many preferences with ease. Not only about hours and availability but also about overtime considerations.
2. Allocate Employee Skills
Office workers have had many new tools to increase productivity remotely over the previous two years.
Workers, however, are accustomed to performing jobs in a given manner at specific hours, so if the company's needs alter, there may be shifts where people need to be employed entirely. Instead of relying on conventional time frames, this can be resolved by allocating changes based on the person best suited for the work.
The use of scheduling software has been quite successful for many businesses. This technique guarantees that each employee concentrates on work within their area of expertise. Therefore, managers must regularly evaluate the competencies of their workforce and be ready with a backup plan in case of knowledge, skill, or equipment deficiencies that may impair any given activity.
3. Communicate Effectively
Effective communication techniques allow employees to excel in their professions while ensuring everyone in the organization is on the same page. This strategy reduces miscommunication and ensures that communications reach the right people at the right time consistently, effectively, and cross-channel manner.
Organizations can send mission-critical messages to teams before their shifts so that employees can view them as soon as they log into the program using an employee schedule maker that integrates scheduling and communications. Posting important notes digitally in a central program hub is a simple and quick technique to stop this from happening. The better, the more readily available for everyone. Managers can review their notes and be ready when the shift is complete the following day.
4. Ensure Schedule Availability
By giving employees access to schedules, they may choose their schedules and, as a result, experience less stress due to irregular work hours and last-minute shift changes. Employees' flexibility and autonomy are increased by having access to workforce scheduling because they may examine their schedules from any location.
5. Go digital for seamless employee scheduling
A digital employee schedule maker can lessen the burden associated with the confusing process of workforce scheduling, planning, and coordinating staff time. Companies can free up time to concentrate on other business growth areas by consolidating processes into a single point of contact.
A consumer-grade workforce scheduling tool decreases the time individuals spend looking for work, determines who is available at what times, and determines how much they are paid to do it.
Scheduling the right person for the right job at the right time is simpler by using a fair and flexible employee schedule creator. The workforce scheduling requirements of employees and the market expectations of enterprises are brought together by the eRS.
Also read: The Importance of Having a Business Consultant in Today's Competitive Market