Whether you are exploring your fields and career paths after completing high school or already have decided to fly high by applying in aviation school, becoming an airplane pilot requires a lot of training and hard work. With determination, focus and skills to excel every path without losing sight is what it takes to earn the certificate of airline pilot training. 
However, you might be confused about what the next step to be taken in order to follow your dream path, worry not because in this article we will discuss step-by-step how you can become an airplane pilot.
Step 1 : FAA-approved Bachelor's degree
If you are planning to follow an airplane pilot career path, then earning a FAA-approved bachelor's degree should be your first step. From a wide variety of subjects to study you can refine your goals and explore different lines related to the aviation industry with the right course.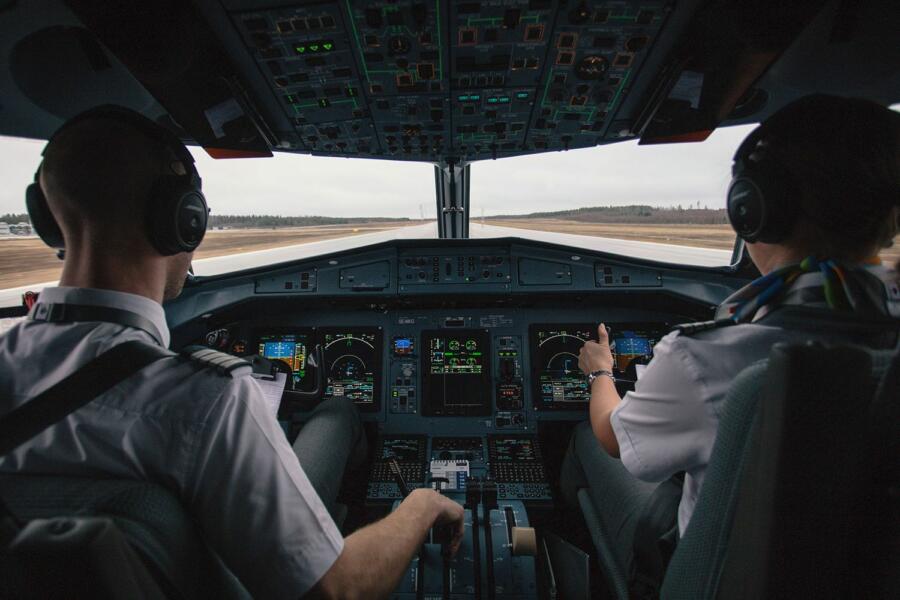 Step 2 : Acquire a private Pilot license
For being legally allowed to fly a plane, you will need to obtain a private pilot certificate or license which will claim your skills of basic flight methods, navigation, planning and other aircraft maneuvers as well as emergency training. The license or the certificate will allow you to fly a small aircraft.
Step 3 : Requirement of an Instrument rating
This goes without saying that pilots have to deal with a large number of technical instruments to properly navigate and control the plane, and so, after you have earned a basic certificate the next step would be to get trained for the technicalities and learn to use instruments for proper interaction.
Step 4 : Obtaining a Commercial Pilot license should be your next step
A commercial plane is the one which transports goods and produces from one place to another. And to become a professional pilot obtaining a commercial pilot license is the next step for you after you learn to operate the instruments properly. Obtaining this resignation led a pilot to take up search and rescue jobs, cargo shipments or passenger flights with a small number of passengers too. One can take up additional training to obtain higher ratings for each class of airplane they want to fly multi engine rating or single engine commercial pilot certificate.
Step 5 : Obtain a certificate for flight instructor
To earn the required experience and flight hours you need to have to work as a plane pilot, it is a recommended way to earn a certificate of flight instructor. Many airlines require a minimum of flight hours before you apply for the post of first officer and therefore, obtaining a flight instructor certificate is the right way to become a plane pilot.
Step 6 : Multi-engine rating can be an additional perk
To prove your credibility and skills you must have the know-how to handle the plane in case of any emergency. Flying large planes with multiple engines or controlling the plane in case of an engine failure is what you will learn in the course of multi-engine training which will help you in your pilot training further.
Step 7 : Gain Experience
1,500 minimum hours of experience is the requirement of the flight hours by the FAA which can be achieved through training classes, flight instructions and working as a commercial pilot.
Step 8 : Obtain an Airline Pilot Certification
ATP or an airline transport pilot by FFA is the highest license resignation which requires 1,500 hours of flight experience with other required technical know-hows.
Conclusion
Spread your wings and fly high to reach your destination of becoming a professional pilot with the right training and lessons only with Hillsboro Aero Academy. You will learn to aviate, navigate, as well as communicate through the challenges of flight and also of life. Let's get on-board now!
Also read: Build The Best Software with A Talented Team