Big home renovations can be exciting once you get to see your home's new look, but unfortunately, before that point rolls around, there's bound to be a lot of stress involved. After all, it's one thing to replace a chipped tile or fix a leaky pipe, but if your house is undergoing a massive renovation, it's bound to affect your life in many ways.
Many people struggle to deal with this, which is why we've put together a list of things you can do to deal with big home renovations.
Make alternative living arrangements
We know it can be a hassle to move out of your house for a long period, but you need to keep in mind that bigger renovations often last weeks or even months. They can be noisy and distracting, and in some cases, your house might not even be in liveable condition.
So, the best thing to do is to make alternative living arrangements for the duration of the renovation. You may feel like you're imposing if you stay with family and friends for such a long time, and vacation resorts will likely be too expensive for such an extended period. Luckily, there's another option: short-term rentals. Have a look at short-term rentals, Toronto, to learn more.
Choose the right contractors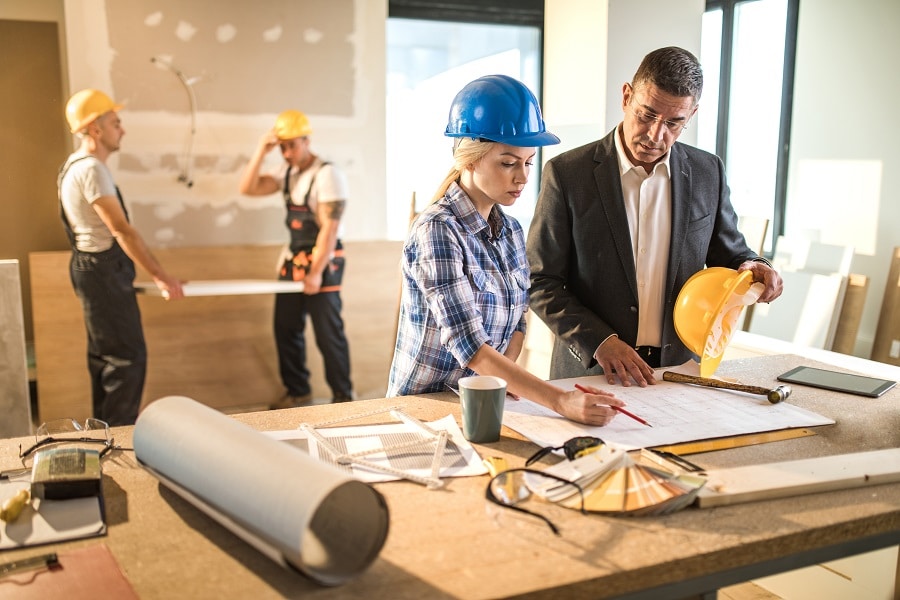 Home renovations aren't cheap, which is why you need to be sure that the people you're hiring are up for the job.
Of course, since they will be working in your house – which is arguably your most private space – you need to be able to trust them, especially if you aren't there. Therefore, you need to make sure that you pick the right contractors for all aspects of the job. If you don't know if someone is a good contractor, look for these qualities.
Set up a budget
As mentioned, home renovations are expensive, which is why you need to set up a budget well in advance. This way, you will know exactly how much you need to save as well as how much you plan on spending, which should prevent any nasty surprises.
It will also help you decide which contractors to hire and which renovation projects to prioritize. Simply put, a renovation budget is the key to ensuring that the renovation goes smoothly. If you need some tips for renovating a kitchen on a budget, this post might be helpful.
Create a timeline
Just as with the budget, planning is key when it comes to your renovation. Proper planning will help ensure that the renovation goes as smoothly as possible and that you avoid as many issues as you can.
Therefore, you need to have a timeline in mind for your renovation. Not only will this help you plan your life, but it will also give you some sense of control over the situation.
This is something that many people benefit from since renovations can be so stress-inducing. If you do find yourself getting stressed or anxious over the renovations, you can try some ways to calm yourself down.