In every video game, there are several important aspects that players should pay close attention to. In Old School RuneScape, an important task for every player is to improve their skills. There are a lot of them in the game, so everyone can do what they are interested in. The rate at which you improve your skills affects your progress in the game.
By choosing a certain skill and developing it, you will gain access to new features, and tasks, as well as get many perks. Many players first choose to develop skills related to combat. However, many other skills are equally important and interesting.
One such skill that comes in handy in mundane life is the smithing skill. It will also come in handy in combat battles, as you can learn how to create various equipment and weapons that you can use in battles with your enemies. In addition, by creating items, you can sell them in the store to get more OSRS gold, which will be needed in many situations. 
If you're determined to excel at smithing skill, then here's how you can progress quickly. 
Skill development rate
Each player has two possible choices that will affect how quickly they can improve the skill. It all depends on how much in-game currency you have. If you have access to gold, then you will encounter fewer obstacles along the way. Having large reserves of gold, you will be able to purchase all the necessary things, as well as resources that will help speed up the skill development process.
However, not all players have the opportunity to spend a large amount of in-game currency. In this case, you should be prepared for the fact that you have to work hard to achieve everything on your own. There is another snag that slows down the process. You will need to focus not only on becoming a first-class smith but also on developing your Mining skill. To devlop a good smithing skill, you will need to smelt various ingots that require ore. Thus, these two skills are interconnected.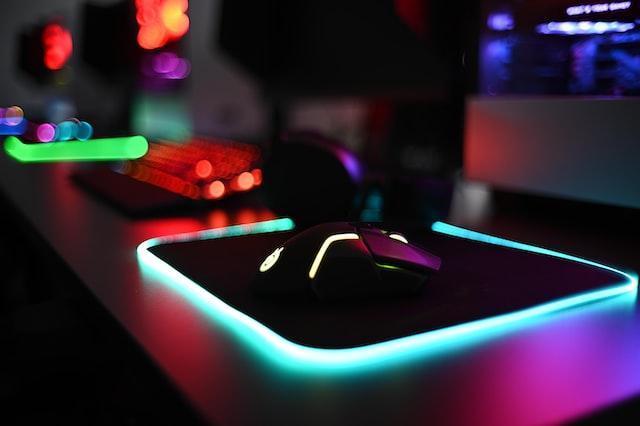 We conclude that initially, it all depends on you. If you are willing to spend a lot of gold, then you will achieve heights faster. If not, then the rate of development of the skill will decrease significantly, but you will be involved in interesting gameplay.
In addition to all this, you should also be aware that you will need some items that will help speed up the skill development process. The three main items needed are a hammer, a bucket of water, and a bag of coal.
To forge various items from ingots, you cannot do without a hammer, so this item is a must-have. The same obligatory item is a bucket of water. You will need to use the Blast Furnace frequently and to be able to control the process of smelting items, you will need water. The sack of coal is optional, but it's important because it will double the amount of coal you can carry.
Level 1-29 
The first thing you can start with is completing various quests. One of the most important quests that help in developing this skill is "The Knight's Sword". This is not to say that this quest is difficult, but it will take you a lot of time to complete it. However, the advantage is that by completing it, you can get a huge amount of experience. You can quickly reach the twenty-ninth level.
If you want to quickly reach level thirty-six in the same way, then you can continue to complete the next quests, but this is not necessary. You also have another option if completing the quest is different from your liking. You can get busy buying ingots and bronzes that you can use to craft weapons. Not only can you buy them, which will require you to spend your gold reserves, but you can also create them yourself.
If this option suits you better, then you should not waste your energy on crafting low-level weapons, as this will allow you to accumulate experience over time. To progress faster, you should create high-quality weapons for which you will get a large number of experience points. 
Level 30-48
At this point, you should start making bronze armor. To craft them, you will need to use 5 bronze ingots. For each item, you will receive more than 60 experience points. The more armor, the faster your skill will develop. Ingots can be bought in the shop. You also have the option to create them yourself. You should buy ore, copper, and tin.
When your skill level reaches level thirty-three, you can start making iron armor. For one armor, you will need to have 5 iron ingots. For each item, you will receive over 120 experience points. You can also make such ingots yourself so as not to spend gold on their purchase. However, for this, you need iron ore. Finding it is quite easy since you only have to visit the mines, which are located in almost every location in the game. If you have enough gold, then you can simply buy everything you need in the store.
Level 49-88 
Once you've reached level forty-nine and mastered the crafting of bronze and iron armor, you'll need to take up crafting steel armor. For the manufacture of such armor, you will receive over 185 experience points.
Upon reaching level sixty-eight, proceed to the manufacture of armor from mithril. Such armor will bring your character two hundred and fifty experience points.
Level 89-98 
Next, you should switch to making armor from adamant. Each such armor will increase your character's experience by more than 312 points. The resource from which the armor is made is quite difficult to find. You should visit either the Miners Guild or the Bandit Camp. 
Conclusion 
While many players prefer to develop combat-related skills, smithing skill is just as important. Thanks to this skill, you can learn how to create high-quality weapons and equipment for your character, which will be indispensable for you in battles.
Also read: House of the Dragons: Fabien Frankel Shares Rare 'Behind-The-Scenes'