Let's accept it – we all dream of looking like celebrities, covered in red-hot glamor from head to toe. However, most of us back away because, unlike them, we can't afford to have personal designers and stylists. But who said you can't look like a celebrity without breaking your bank? Because YOU CAN!
The key to making a statement isn't found in expensive designer dresses but in the way you style and carry yourself. Think of celebrities' casual airport looks for a second; don't they still manage to appear alluring even when there is no stylist around them? The reason is that they have mastered the art of dressing, which you can also do, obviously without a celebrity budget 😉
Here are the top tricks and tricks that you need to consider to Dress Like A Celebrity
1. Find Your Celebrity Style Inspiration
Celebrities carry a wide array of styles, from preppy to edgy, bossy to beauty queen, and more. To dress like ONE, you first need to determine which celebrity style you adore the most. Beyonce? Rihanna? Ashley? Zendaya? Or any runway diva? Whosoever is your favorite, make sure to follow them on social media and keep a check on their casual and designer dresses, and the trends they follow. If they also share styling tips and tricks on their Instagram handle or own a fashion blog, consider it a bonus.
You can also grab some magazines to wade through celebrities' buzzing fashion looks. Get some popcorn and kick off the reading – the inspiration is right there!
2. Wear Dresses That Flatter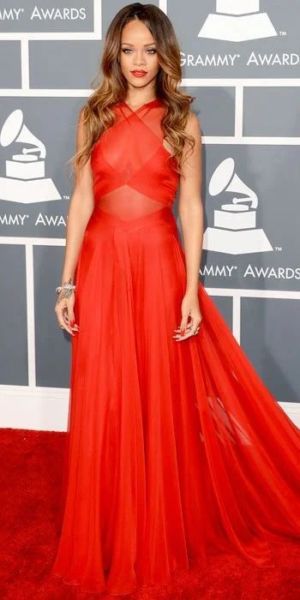 How do celebrities look on the fleek even when they're just wearing casual jeans and a top? The secret is the perfect fit! You look effortlessly gorgeous when you know your body shape and wear dresses that accentuate your best features. For example, an A-line dress with a v-neck is more flattering on an apple body shape, as it helps minimize the waist, creating an illusion of an hourglass figure. Peep into this floral plunging v-neck Jovani dress for the proof.
3. Know That Less is More!
Believe it or not, simple is always stunning. Even the biggest Hollywood celebrities like Emma Watson prefer minimal style – it's their key to creating a clean, classic statement.
So, the next time you dress up for any occasion, go minimal with your dress, accessories, and makeup. Wear one statement piece at a time while keeping the rest of the look simple. You're sure to strike a lasting impression in the crowd, girl!
4. Invest in Statement Dresses
It's surprising yet inspiring: celebrities never look boring, even at casual dinners. Well, all thanks to their collection of statement dresses! Just so you know, a statement dress is the *one* that helps you strike a statement, whether or not you have accessorized it. LBDs, jumpsuits, and solid knee-length dresses are the perfect example of statement dresses you should invest your money in. Trust us; you'll get the real bang for your bucks.
5. Play With Colors
Forget black, blue, and white; adding a pop of color to your look makes you a real daredevil. From pretty pastels to trippy neon shades, you can choose from myriads of standout colors to bring out your bold side. However, make sure the *one* you wear flatters your skin tone.
Some of the other factors that you should consider when discovering the most flattering dress color for yourself are the season, type of the event, and time of the event.
6. Mix & Match Prints And Patterns
Do you know how to mix and match? If yes, consider half the battle won!
Knowing the art of mixing and matching helps you add spice to your classic piece. A solid skirt paired with a sequin top is an ideal example. Besides, you can also snap up two-piece dresses, particularly the *one* with a crop top and skirt, to take your fashion game to the next level.
So, why dress boring when you can be playful?
7. Hop Onto The Latest Fashion Trends
Celebrities are the first ones to try new trends. In fact, they are the trendsetters! So, if you are full of beans about dolling up like them, you can't miss out on jumping on the latest fashion trends. Asymmetrical necklines, sequin detail, cutouts, nipple enhancers, slits, and floral prints – all these are on the top of the fashion chart in 2022. Consider one or more of these trends to be the most trailblazing fashionista. 
Good News: You can easily get your hands on exclusive trends in the assortment of Jovani dresses and gowns at affordable prices.
8. Accessories Wisely
From head to toe, celebs' fashion is always on point. They know how to pair an outfit with stunning accessories and rock the look. Since you, too, aspire to create a red carpet vibe, we suggest you opt for complementing accessories. Avoid going matchy-matchy – it's so old-fashioned. In the case of doubt, you can put on statement pieces, such as hoop earrings, layered necklaces, and charm bracelets.
What's more? A pair of sassy sunglasses like you're hiding from the paparazzi. It will help you add a perfect hint of glamor to your look, revamping your style to OTT. Bonus? You can save your eyes from brutal sun rays.
9. Confidence is The Key!
Nothing makes a woman look more beautiful than her confidence. Even celebrities with the most bizarre looks manage to steal the spotlight, just with a right dash of confidence. So, no matter what you wear, walk like you have won a beauty pageant.
Pro Tip: If you are not comfortable with a particular dress style, heels, or accessories, don't go for it. When dressing up for an occasion to strike a pose, you must reflect your comfort level. Remember, the more you are comfortable, the more you feel confident.
There you have it – all the secrets to looking/ dress like a celebrity without burning holes in your pockets.
If you are already fascinated to create buzz about your glam statement, lose no time and start updating your fashion collection now. Don't forget to browse through the collection of JVN by Jovani dresses for hot trends, colors, and prints.
Charm Up Everyone by Dress Like A Celebrity!
Also read: How Do You Do Your Makeup Like Jennifer Lawrence?