Fake perfumes are real! As paradoxical as it may sound, it is true, and it is quite a menacing issue these days that not only haunts the cheated customer, but also the seller and the brand being cloned. It kills the reputation of the imitated brand and it leaves the customer feeling betrayed, not to mention the allergic side effects that some of them might have had to suffer when they used the fake perfume on their bodies.
Such counterfeit cosmetics including makeup and perfumes have caused serious health risks in Canada, and tons of fake products have been seized in the Toronto area, in the last six months. Hence, it is very important to pay attention to even the tiniest of details when shopping for fragrances.
Viola Newton of Fragrance 365 says, "People need to put in enough time and thought while purchasing perfumes to make sure that they don't fall victim to the misleading fake perfume trend" Fortunately, a good look at the product can help you identify if you're about to buy a fake perfume or not at a duty-free store.
Here are 6 tips that you can rely on
1. The wrapping
Real perfumes are always tightly and neatly wrapped in cellophane. The cellophane, in addition, would also be quite thick and of good quality. If the perfume you're looking at has loose wrapping, has ugly folds in its packaging or uses thin and substandard quality cellophane, then it's probably a fake one.
2. The colour of the perfume
Always remember that luxury brands don't always use a lot of colour additives or dyes in their products. For the same reason, most of their perfumes would look pale or lightly coloured. If the perfume you are looking at has a strikingly brighter colour, then it is probably because of chemicals and other substances.
Chanel was once faced with a counterfeit issue that misled customers into thinking that their famous "No.5" perfume had urine in it. But it turned out to be an ingredient in their fake knock-offs.
3. The Seams
Original perfumes will always be wrapped in flawless plastic with seams neatly folded and sealed. Fake perfumes might have improper seams with excess glue or uneven width or length measurements etc.
4. The Bottle Cap
Unless deliberately designed, the bottle cap of an original perfume will always be perfectly symmetrical with the bottle. It closes to be even with the centre of the bottle. Fake perfumes might be off-centre and asymmetrical.
5. The Label
Check the label for spelling mistakes or other discrepancies, in comparison to the brand's information on the website. Even the smallest mismatch in the logo or the name or information could be a sign of a fake.
6. The Serial Number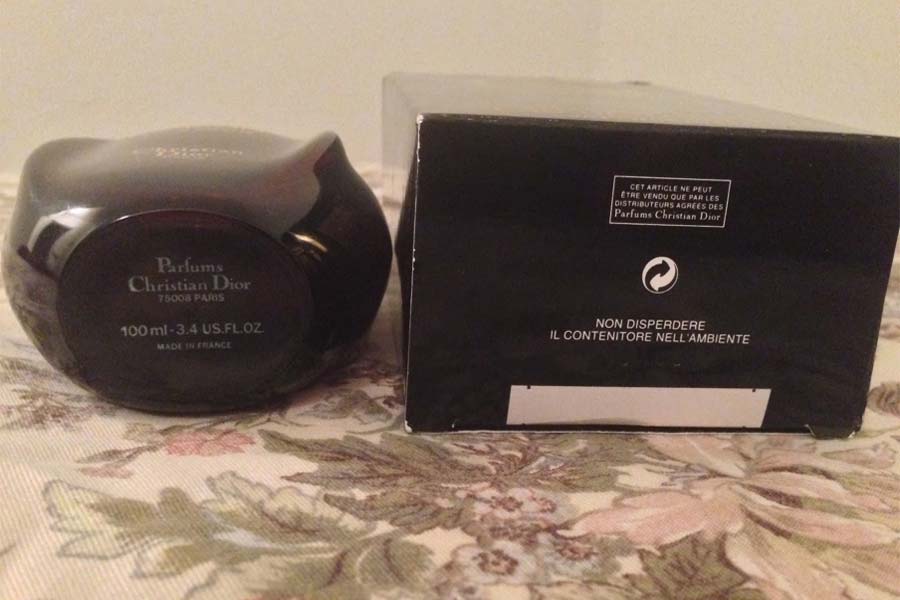 The serial number will always be indicated at the bottom of the bottle and at the base of its box. Make sure they are both the same. It will not be glued on and it will always be imprinted in ink.
Check for that as well. Look for these pointers the next time you go to a duty-free store and save yourself from a scam.