Social media applications have brought the world closer. We can text each other on social media applications called DMs. DM stands for direct message. But the common fear among social media users is their messages being ignored. People like it when DMs are read and opened. So, we will take you through how to slide into someone's DM.
What is A DM?
As mentioned earlier in the article, DM means direct messages. Sending out a text to a stranger on social media is like shooting in the blind. It is natural for a person not to reply to a stranger's text. But this doesn't mean the message you sent or the way you sent it is wrong. Replying to a text is completely dependent on the mood of the receiver. So, don't beat yourself up. Check out the latter part of the articles for certain dos and Don'ts of how to slide into DM.
What are The Dos and Don'ts for Sliding into Someone's DM?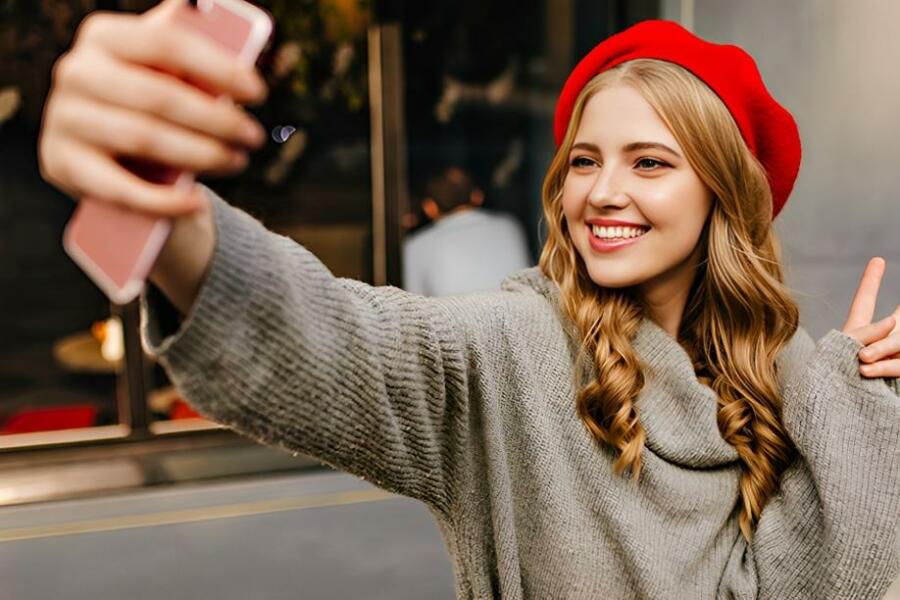 Here is A List of Dos for Sliding into Someone's DM
The first step to getting a response from the person you like is to follow them. Make sure you follow their profile a few days before sliding into their DM. Apart from following them, show some appreciation for their profile, like the posts and stories of the person on social media like applications like Instagram and Twitter.
Next, you need to know how to slide into DM by commenting on their posts. Apart from liking the person's post and story, leave a comment. Make sure you leave a cool comment. You can say something as simple as how good the post is. In addition to this, you can also ask a question about the post to get the conversation going. When you see a beautiful place, you can comment like – Wow, such a nice place; where is it?
Apart from commenting on the posts, you can also compliment their skills. A simple compliment would be a great click. You can also compliment their personality. However, stay away from compliments on the person's physical appearance.
Further, check the number of followers of the person you want to send the message to. Suppose a person has thousands of followers; then he wouldn't check his DM. So, getting a reply to your text is not possible. On the other hand, if the person has a few followers, her chance is better.
Finally, fixing your profile is the most important thing to do before sending a DM. It is a common practice among people to check a profile before replying to a text. So, work on your profile and fix any issues. Avoid leaving any negative comments or posts in your profile. As a first impression leaves a lasting impression, keep your bio simple and humorous.
Here is A List of Don'ts for Sliding into Someone's DM
Have something good to say
The first and most important thing that you need to avoid doing is not being prepared. It would be bad if you had nothing to say to a person that you are into. Saying things like – hey or what's up? Is not impressive. So, make the conversation interesting by saying something funny. Like you can introduce yourself and also say something based on your bio. Like, hey, this is Rahul, I don't hate food. What we are trying to say here is to be prepared if and when you get a reply from the person.
Stop stalking
It is a human tendency to keep checking the profile of the person you like. But remember, stalking will not get you anywhere. Have patience. Let the person see your DM and respond. At the same time, when they do reply don't sound creepy. Stay away from conversations or comments on physical appearance and sensitive topics. Also, don't make unreasonable demands like asking them to send a picture or going out with you.
Choose the correct person.
The most important rule you should always keep is choosing someone hard to get. Excepting a reply to your DM from a celebrity is not practical. So, it is always better to keep your expectation realistic and simple. Choose a person from whom you are likely to get a reply. Finally, change your account settings to the public if you are comfortable with it. As private accounts are less likely to get a reply from strangers. Even if you don't change your profile to public, you can still get a reply, which creates a little mystery. The person may be willing to follow to see your posts before replying.
Bottom Line
With this, we can use the blog on how to slide into DMs. We have listed Dos and Don'ts that will help you understand how to slide into the DMs of someone.
Also read: Instagram's "Linktree Not Working": A Guide for the Year 2023