The Iranian civilians are living a nightmare. This is because they happen to be from Iran. It's repulsive to discuss this. It's even more sickening what the people of that country have been experiencing for years. Mahsa Amini's protest did not change the scenario. In fact, her protest resulted in 154 killings. In spite of this, Iran's horrible government cannot stop itself from committing further atrocities. It's terrible. Now, Iranian athlete Elnaz Rekabi is another target. She has fallen prey to Iran's Guidance Patrol. Reports say the 33-year-old athlete will have to go to jail for competing without a hijab. She participated in Seoul's International Federation of Sport Climbing's Asia Championship. Elnaz also wrote a message in her defence. The message seems pretty alarming to news channels like BBC. 
Elnaz Rekabi has written an apology post
Rekabi is yet another victim of Iran's so-called moral police. The Iranian rock climber is in the headlines for competing without a head covering. It's sick, right? A news organization in South Korea reports that the 33-year-old athlete has to face imprisonment. Wearing a hijab is a mandate during sporting competitions. The clip from the competition is storming social media. Some say that her appearance underlined an act of defiance against the foul practice. However, Elnaz writes an apology post after returning to Iran. Perhaps, she does this out of fear. It's natural for anyone to be under intimidation in such a situation. 
What does Elnaz Rekabi say?
Rekabi stated that her head covering inadvertently came off due to bad timing and the unanticipated call for her to climb the wall. The message further added that Rekabi was alongside the team based on the pre-arranged schedule. A correspondent at BBC Persia comments that Rekabi's message appears to be written by someone gripped by a compulsive fear. 
A civil agitation in Iran
Iran is becoming a country of menace in contemporary times. However, before 1979, the world recognized Iran for its rich culture. The Persian empire carved out a place in the world map because of its innovation, science, mathematics and poetry. At one point in history, the whole world respected Iran. However, as the Islamic Republic took over, things drastically changed for the worse. It started forcing people to follow its ideology. Propaganda and dictatorship replaced the once-rich culture of Iran. It slaughtered innocent people. Now, every single country condemns Iran for its horrible government. Can you imagine the fate of the civilians? In fact, Iran is the biggest sponsor of terrorism. Indeed, Iran has changed since the Islamic republic made its way into power beneath Ayatollah Ruhollah Khomeini.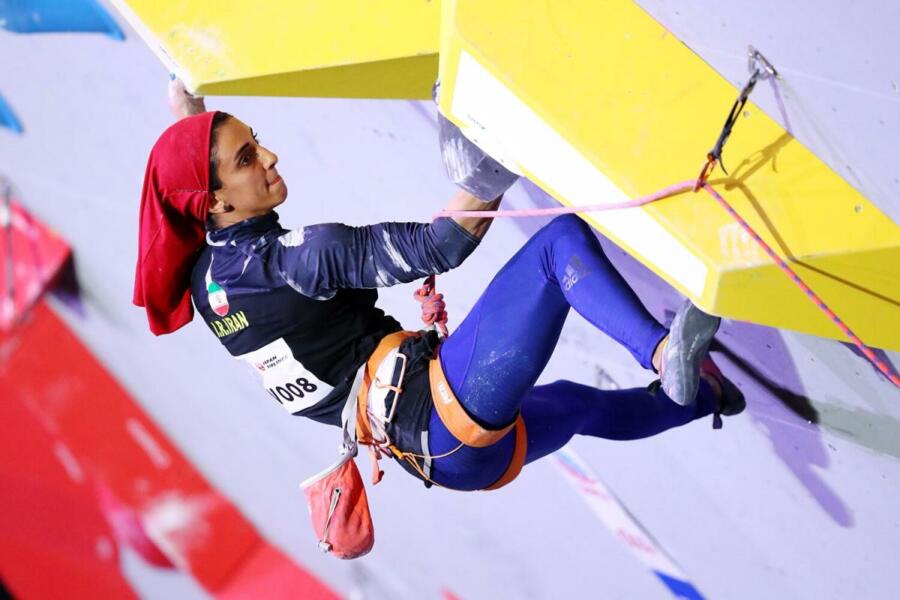 Mahsa Amini case
Mahsa Amini is a 22-year-old innocent girl. She lost her life after her detention by the country's morality police. Can you guess the reason? It is due to improper hijab. This ugliest incident resulted in protests from people across the country. Women protesters continued to cut their hair and burn hijabs. In fact, internet access was made unavailable to civilians. Even more macabre is that more than 154 protesters faced death due to government intervention. Indeed, Iran's government deployed live rounds and tear gas. Don't we feel now we are in a much safer country? But where are the world powers? Who is taking measures against these grimmest atrocities? 
Also read: Everything You Need to Know About How to Request Welfare Check for Someone