Though the word Manifesting sounds complicated, it has a simple meaning. Manifesting means making something happen. It is a concept where people believe that positive thoughts bring positive change in one's life, and negative thoughts attack negative things. So, let's learn more about what is manifesting and what you need to know about it.
Meaning of Manifesting
To begin with, manifesting and manifestation have recently gained much popularity. People have started using these words a lot in recent times through various media. Social media is flooded with the concept of manifestation and various posts on it. Further, people use social media to encourage others to manifest in their lives. Or they share what they are trying to manifest in their lives.
So, this leads to a question – what is manifestation? Or in other words, what is the meaning of manifestation?
The word manifestation means an act that a person is doing and trying to bring things to the reality that a person is thinking about. For instance, people believe they can make a career change by getting a dream job. So, this person starts to manifest toward their dream job by thinking positively about it. Or in other words, they try to attack good energy in that field. Therefore, manifestation means believing in positive change and trying to bring that change into reality. The concept of manifestation is encouraging as many people to find it helpful in bringing change to their life.
Then, why is there a debate about manifestation happenings in real life? Is manifesting a sin? What does Bible say about manifestation? Let's find out the answer to all these questions in the later part of the article.
Is Manifesting a Sin?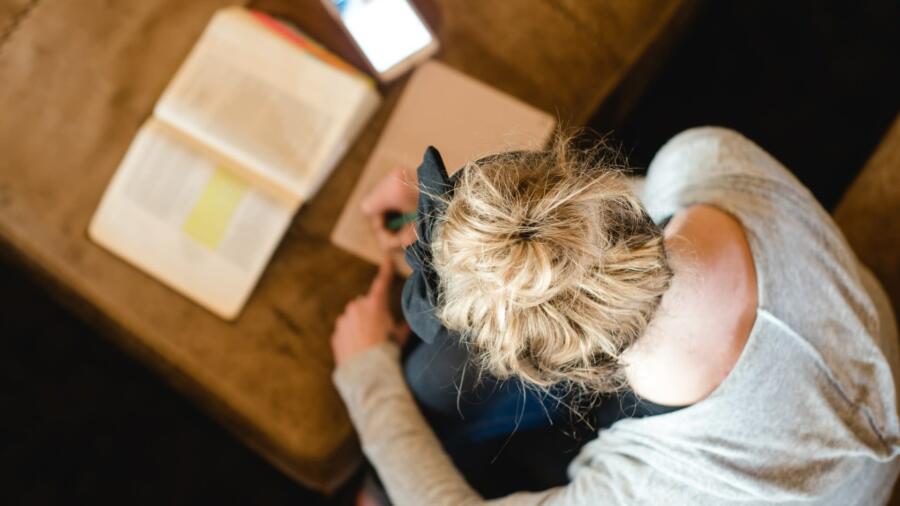 The question that most people have is – is manifesting a sin? Though the Bible doesn't specifically tell us anything about manifestation, it does mention believing in the universe. The verse in the Bible that talks about this are as follows –
Now faith is the assurance (title deed, confirmation) of things hoped for (divinely guaranteed), and the evidence of things not seen [the conviction of their reality—faith comprehends as fact what cannot be experienced by the physical senses]. Hebrews 11:1
Here the meaning of the verse is similar to the concept of manifestation. As mentioned earlier in the article, manifestation is attracting positive life changes. So, faith also believes things will improve and bring positive life changes. Therefore, manifestation as such is not a sin. However, in the name of the manifestation, some people do things that can be a sin. For example, some people sacrifice animals and do black magic in the name of the manifestation, which is a sin against the religion.
We can also elaborate by saying that a positive manifestation is not a sin. However, we should make sure to achieve that change. We should not resort to crimes or acts that can harm others.
In addition, we can also say that the negative manifestation is a sin. Even more, negative manifestation is not forbidden by religion. Also, tracking negative manifestations of harming others is a sin. No idea or concept, including manifestation, should be developed to harm others. In such a situation, manifestation is a sin.
Also, any thoughts or ideas that are manifested to hurt or offend others can be called negative manifestations. In such a case, it can be called a sin. Further, stealing or saying something to others like a lie is a sin. On the other hand, the intention of doing a good deed is also important. It can also be a sin if you want to do a good deed for a selfish reason.
Does Manifestation Qualify or Go Against the Religion?
Strictly speaking, manifestation is an act people follow to attack positive life changes. It is a means of becoming confident in life. Further, it helps people focus on themselves, their abilities, and the life they desire. However, manifestation is not a substitution for religion. Also, people believe we can use manifestation to bring positive changes to religion. Even more, we can use this tool to attack positive changes like growing our congregation and spreading the work and teachings of God. Apart from this, you can also use manifestation to raise money to do good.
Furthermore, a lot of things about manifestation can be aligned with the teaching of religion. Some of these aspects are practicing gratitude, removing negative thoughts, and trying to do good, which are similar in both religious teachings and manifestation.
So, we can conclude by saying that manifestation is not against religion. It has similarities with the teaching of various religions in the world.
Is Manifestation Unethical?
When we have to answer the question of unethical manifestation, we need to consider its meaning and method. As stated earlier in the article, attacking positive thinking is not unethical. Even more, such an act can be an excellent means of developing good habits and achieving goals in life. It provides a person with the required confidence and determination to bring about good changes in their life.
Further, people who lack confidence use manifestation to achieve goals in life. It assists them in making good changes and leading a better life. Some people can get the things that they desire through manifestation. So, no manifestation is not unethical, provided the means that you choose to achieve are positive and in alignment with good intentions.
Final Thoughts
With this, we have concluded our article about is manifesting a sin.
A simple answer to this question is as follows – no, manifestation is not a sin. It is not unethical or against religion. Provided the intention behind doing good deeds has to be pure. Also, we have to attack positive changes without desiring to harm others.
Also read: Things you Should Know about the Psychotherapy Nowadays