At the 2022 Emmy Awards, Jason Sudeikis, the protagonist of Ted Lasso, filled his bag with the biggest prize. For his best acting as Ted Lasso, the show's main character, Jason won the prize for Outstanding Lead Actor in a Comedy Series.
During his winning speech, he delivered a beautiful congratulatory speech to his two kids, Daisy and Otis.
Jason Sudeikis' professional career:
Daniel Jason Sudeikis is an American actor, entertainer, filmmaker, and screenwriter. He started his new comedy career in the 1990s, working with big names like ComedySportz, iO Chicago, and The Second City.
From 2003 to 2013, the golden period of Sudeikis's career. He worked as a lead actor and screenwriter for Saturday Night Live, in which he acted as Mitt Romney and Joe Biden.
He established and acted as the lead role in the sports comedy series Ted Lasso in 2020. The movie bagged four nominations for Emmy Awards and two wins for the Golden Globe Award for Best Actor in a TV Comedy Series in 2021 and 2022.
He received the awards for Outstanding Comedy Series and Outstanding Lead Actor in a Comedy Series. Additionally, Sudeikis has appeared in recurrent parts in the comedies The Last Man on Earth, Portlandia, It's Always Sunny in Philadelphia, and 30 Rock.
The Emmys are a night full of stars and awards:
The fully packed theater in Los Angeles worked as the venue for the Emmy Awards in 2022. Zendaya, Jennifer Coolidge, and Matthew Macfadyen all won awards for HBO in their respective categories.Hwang Dong-hyuk received an exceptional directing award for Korean thriller Squid Game. In the category for Apple's Ted Lasso, actor Jason Sudeikis won Best Actor in a Comedy Series.
Squid Game bagged so many awards, making it an amazing night for the South Korean industry. Sheryl Lee Ralph, Brett Goldstein, and Mike White all received applause and love from the fans.
The White Lotus took the award for best miniseries and two more awards for writing and directing. In addition, Succession received the award for best drama series, and Ted Lasso filled the bag for best comedy series.
Jason was recognized as the Outstanding Lead Actor in a Comedy Series:
On September 12, 2022, this same Microsoft Theater in Los Angeles hosted the 2022 Emmy Awards. Jason Sudeikis won an Emmy in 2022 for Outstanding Lead Actor in a Comedy Series.
Ted Lasso, a comedy-drama series, also took up the prize for Outstanding Comedy Series at the ceremony. In case you weren't aware, Bill Lawrence, Joe Kelly, and Jason were co-creators of the television series Ted Lasso.
In his Emmy speech, Jason Sudeikis poured out his love for children.
Jason Sudeikis discussed what the award presentation represented to him after winning the award for Outstanding Comedy Series. He also gave his two children, Daisy and Otis, a heartfelt acknowledgement.
Jason stated that the show is all about good and evil, like the truth and lies, and this show is about all that stuff. However, the main focus is on the public's enthusiasm for such things, and the public's love for his show has been phenomenal.
Jason Sudeikis's personal life: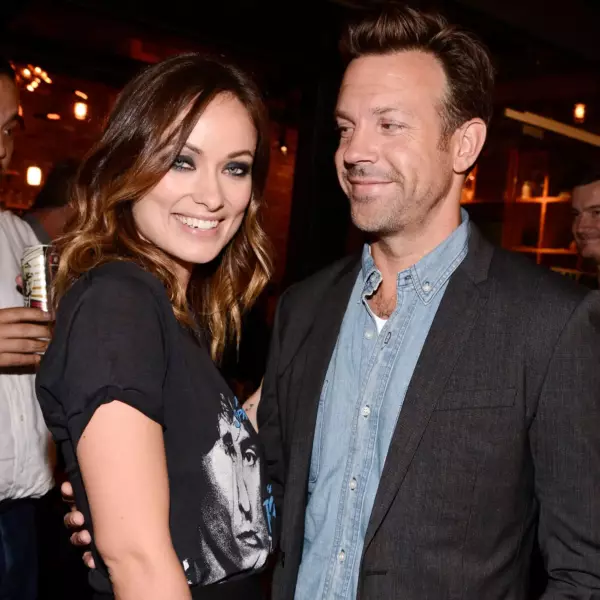 After dating American screenwriter Kay Cannon for five years, Sudeikis officially married her in June 2004. They were the lead protagonists of The Second City Las Vegas. They divorced in February 2010 after separating in 2008.
Jason Sudeikis was romantically involved with Olivia Wilde from 2011 to 2020. They initially got to know one another at Saturday Night Live's closing celebration party in May 2011. They clicked right away.
Their daughter was born in October 2016 and their son was born in April 2014. The union between Sudeikis and Wilde came to an end in November 2020.
Also read: Trace The Journey Of 'Entertainment Tonight' Host Kevin Frazier Career: What Is His Net Worth?