Jeremy Renner is a popular American actor. At the start of his career, he acted in popular movies such as Dhamer and Neo Ned. Then he got to act in popular films such as 28 Weeks Later and S.W.A.T. He received the Academy Award nomination for the role of The Hurt Locker. Jeremy is best known for playing Hawkeye in the Marvel movies. He appeared in many Marvel franchises that grossed lots of money. Jeremy Renner is a great actor and performer. He is an amazing personality and closes to all his colleagues. He also keeps a low profile because most of the details of his personal life are not available. To know more about this exceptionable actor, continue reading.
Background information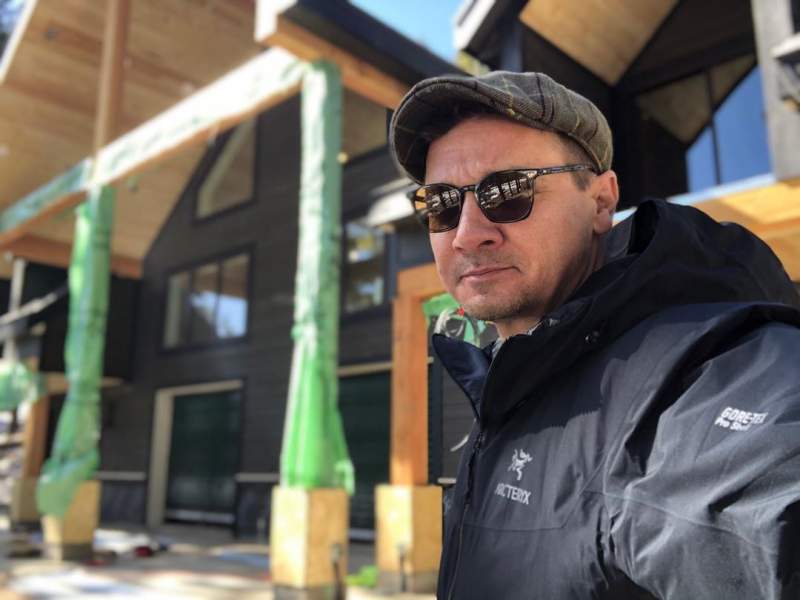 Renner's place of birth is Modesto, California and his birth date is January 7, 1971. His parent's names are Valerie Cearley and Lee Renner. Jeremy's father had a McHenry Bowl which is a bowling alley. His parents got married at a young age but they got divorced when Renner was ten. He has seven siblings and he is eldest of them all. For his studies, Renner went to Fred C. Beyer High School situated at Modesto in 1989. Then he went to Modesto Junior College where his major was computer science and criminology. Then he decided to go to drama class to become an actor.
Profession and achievements
– Early career 
Renner first acted in the film National Lampoon's Senior Trip which is a 1995 comedy movie. The film was not well received by critics however he got the chance to be part of the shows like Strange Luck and Deadly Games. He appeared in guest roles in films such as Jack and Jane, The Net, Angel, The Time of your Life, and many more.
– Success in career
In the year 2002, he acted in Dahmer in the role of a serial killer named Jeffrey Dahmer. This character earned him lots of appreciation from film critics and he got an Independent Spirit Award also for the movie. Then he appeared in a movie called S.W.A.T as the police partner of the character Colin Farrell. In 2005 he acted in the movie A Little Trip to Heaven. After that, he acted in Neo Ned as a patient admitted to a psychiatric hospital. He played as the supporting actor in 28 Weeks Later.
– Present career
Renner acted as a bomb expert in the movie The Hurt Locker. This popular role earned him many awards and nominations. In 2010 he acted with Ben Affleck for the movie The Town. He received a nomination for the supporting role of this movie. In 2011 he played the role of a man with stolen identity in the fourth part of Bourne Franchise called Bourne Legacy.
Renner also starred in Hansel & Gretel: Witch Hunters a horror fantasy film along with Gemma Arterton. The movie is a story of children Hansel and Gretel after many years. He was also part of the cast ensemble in the movie American Hustle. The film received lots of awards and even academy award nominations. Then he acted in the role of Hawkeye as Avengers: Age of Ultron. Then he acted in the popular Mission Impossible as an agent of IMF with the lead actor Tom Cruize. He acted with Amy Adams in the science fiction movie Arrival.
Personal life
Renner got married to Sonni Pacheco a Canadian model in the year 1994. They have a daughter Ava Berlin. But they divorced in 2014 and share the custody of their daughter.
Jeremy Renner net worth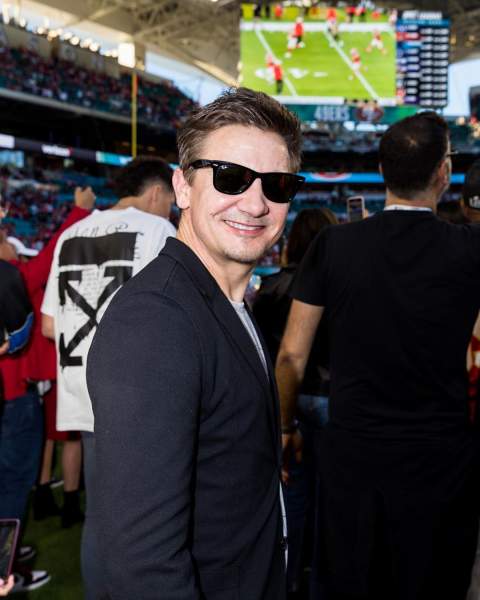 In the year 2020 Renner's net worth estimate comes to the amount of $60 million. Most of his money is from his acting career. He has acted in some of the popular films such as the Avenger's franchise and Mission Impossible franchise. Jeremy is also a singer, He is doing house renovation business with his actor friend and this business also adds to his net worth. He also has many future projects in store that will add to his net worth.
Age and stature
Renner is now forty-nine years old. His height is 1.75 m tall and his weight is 82 kg. He works hard to stay fit for his action roles. His role as Hawkeye and IMF agents are some of the excellent roles he played as men having fighting skills.
Jeremy Renner Biography/Wiki/About
| | |
| --- | --- |
| Name | Jeremy Lee Renner |
| Nick Name | Jeremy |
| Profession | Actor, musician, and songwriter |
| Age (As of 2020) | 49 years |
| Birth Date | 7 January 1971 |
| Birth Sign | Capricorn |
| Birth Place | Modesto, California, United States |
| Nationality | American |
| Height | 5 feet, 9 inches |
| Weight | 80 Kg |
| Relationship Status | Married |
| Girlfriend (s) | Jes Macallan (2005-2010) |
| | Charlize Theron (2010) |
| | Janet Montgomery (2011) |
| | Sonni Pacheco (2011-2014) |
| Wife | Sonni Pacheco (m. 2014–2015) |
| Kids | Son (s) Atticus James Hallisay (Born 2015) |
| | Daughter (s) Autumn James Hallisay (Born 2013) |
| School | Fred C. Beyer High School |
| College | Modesto Junior College |
| Father | Lee Renner |
| Mother | Valerie Cearley |
| Siblings | Brother (s) Clayton Renner, Theo Renner, Arthur Renner |
| | Sister (s) Kym Renner, Nicky Emens |
| Salary (As of 2020) | ———– |
| Net Worth (2020) | $60 Million |
| Famous for/as | Actor |
Few interesting facts about Jeremy Renner
Renner's ancestries include German, Swedish, Irish, Scottish, and English.
During his early career, Renner also worked as a makeup artist to support himself.
He felt emotionally drained after playing as a serial killer in Dahmer as the movie is about a real-life serial killer who killed seventeen victims ruthlessly.
Renner also appeared as Bad Boy Sheriff in the music video of Pink called as "Trouble"
Renner is residing in Washoe County, Nevada.
He manages a house renovation business with Kristoffer Winters.
Jeremy is studying Muay Thai martial arts to play action roles in movies.
He is a fan of San Francisco 49ers.
Jeremy was the narrator of "A Tale of Two Cities" an NFL Documentary.
Renner is also a guitarist and songwriter.
He sang songs for many films.