The Hills star Kaitlynn Carter and her boyfriend Kristopher Brock have welcomed their second child together. Kaitlynn was previously married to her The Hills co-star Brody Jenner. The pair tied the knot in Indonesia in 2018 but separated amicably in August 2019.
Eventually, it was revealed that the former couple's marriage wasn't legally binding. In May 2020, Kaitlynn started dating Kristopher. She met through a mutual friend last summer while staying at the Surfrider Hotel in Malibu.
It didn't take long for Kaitlynn and Kristopher to start having kids after they made their relationship public. As they welcomed their first child, a son named Rowan, in September 2021.
Kaitlynn Carter has given birth to her second child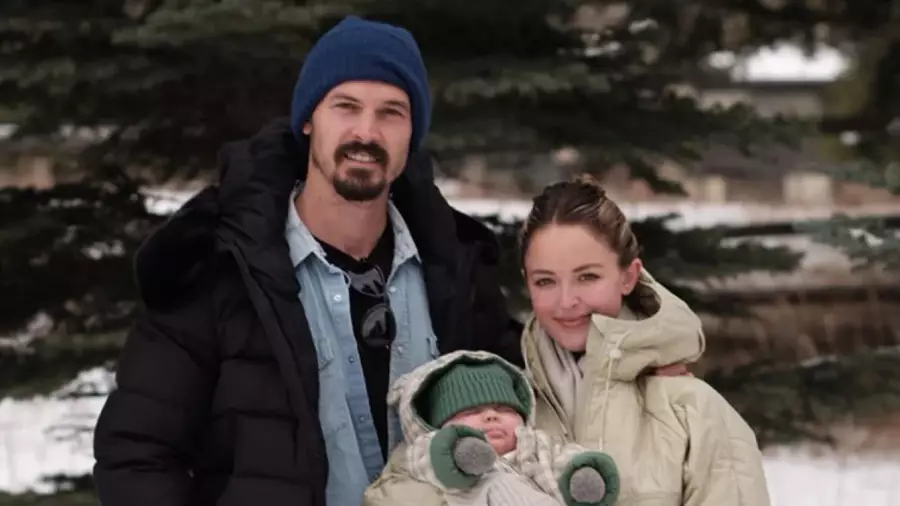 On Friday, Kaitlynn took to her Instagram page to share the amazing news with her well-wishers. She posted a series of pictures of herself, her beau Kristopher and the pair's new baby girl on her Instagram feed.
Kaitlynn and Kristopher deserve all the love and congratulatory messages. As they are getting after adding to their brood to become a family of five. Kaitlynn's followers will hopefully get more pictures of her baby and discover her name soon.
Kaitlynn and Kristopher welcomed their second child as a couple. As they are adding their brood again or putting the brakes on having children. Also, Kaitlynn and Kristopher welcomed their second child together almost three years after starting their relationship. There could be questions about them officially becoming a couple by tying the knot. The Hills star Kaitlynn and her beau Kristopher are mum about their future though it might become clearer in the coming months.
Although, the couple has not disclosed the name of their daughter as of yet. For those of you who are clueless, let us share with you, this is Kristopher's third child and Kaitlynn's second.
Soon after, many celebs stopped by the comments section of the post to send their best wishes to the couple. Her Hills co-star Audrina Patridge penned, "Congrats!!! 💗💗💗💗."
When did Kaitlynn Carter and Kristopher Brock start dating? 
Kaitlynn and Kristopher started dating each other in May 2020 after being introduced by a mutual friend via text. In September 2021, Kaitlynn gave birth to Rowan, her first child with Kristopher. She hides their relationship for more than a year. Brock shares a 7-year-old son with his ex-wife, Laura Vassar, who divorced him in 2019.
Kristopher Brock and Laura Vassar got into a marriage at a Miami gas station in 2014. Their son, Charlie, was born in the same year. Laura filed for divorce in April 2019 without revealing the reason for their separation.
When did Kaitlynn Carter reveal she and her beau Brock had baby No.2 on board?
In October 2022, Kaitlynn debuted her baby bump on the social networking platform Instagram. At that time, the couple announced the exciting news via a joint Instagram post.
"baby girl 🤍," she wrote alongside a mirror selfie of the pair. In the snap, we can see Brock holding the camera and taking a picture. Meanwhile, the media spotted her putting makeup on her face in unbuttoned white jeans and blue lingerie.
Also read: Jada Pollock and The Wizkid Welcome Their Second Child