Kanye West seems to have decided to make headlines repeatedly in the media. Recently, he made headlines after confessing on social media about his crush. Now again, West is up on the headlines. However, this time, he has made headlines for being spotted with his ex-girlfriend, Vinetria. Any fan of West would know that he and Vinetria ended their relationship in the year 2021. That is why fans are coming up with various speculations as they see the two again together.
For those who do not know, Vinetria and West were hot topics of discussion at one point in time. In fact, their relationship was once the centre of popular interest in the news industry. Thus, now the excitement is building once again as the paps spotted the two hanging out together after a long gap. If you wish to know more about the latest outing of Kanye West and Vinetria, then this article is the perfect stop for you.
Keep reading this article to know more about the hot topic of the moment. 
The Latest Outing of

Kanye West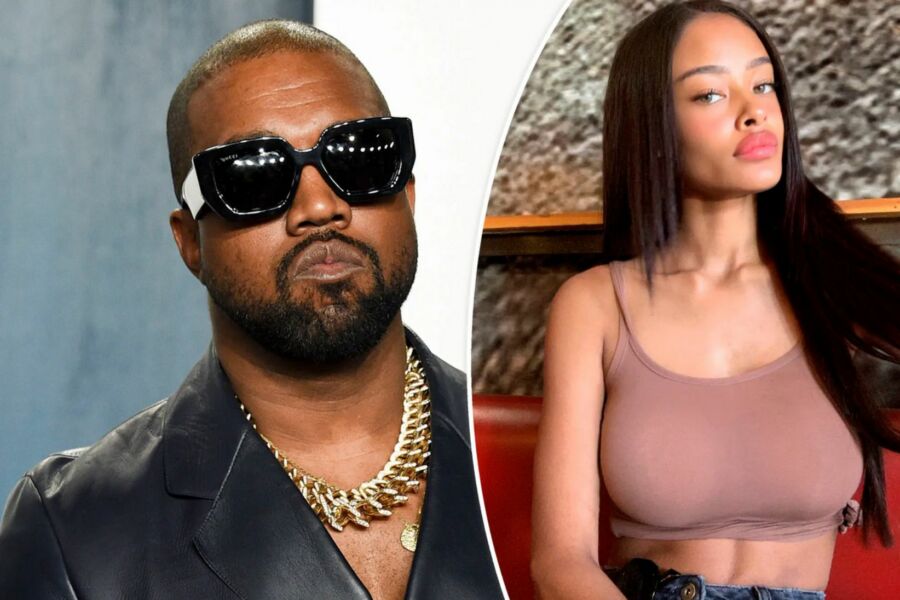 It is really difficult for celebrities to avoid the paps. Similarly, the paps captured Kanye West and Vinetria together. The model and the famed rapper were together in public after a long time. Near the entrance of a hotel in Beverly Hills, CA the two were spotted together.
In fact, just a few days back, Kanye praised Vinetria. Therefore, this outing takes up a new significance in this context. In the photo, Kanye is dressed in black pants, a black leather jacket and a black baseball cap. Vinetria on the other hand wore a black jacket and baseball cap.
However, we do not know if the two were or are staying in that hotel. However, certain sources state that the duo appeared close enough as they were hanging out together. In fact, the sources also claimed that it appeared that they have checked into the hotel. This outing came to light on the same day that West got restricted on IG for violating its guidelines. Moreover, Twitter has also suspended his account for violating the guidelines and policies.
Also read: What is Kanye West's Net Worth?
The History of Kanye-Vinetria Duo
In the year 2021, rumours about the Kanye-Vinetria duo started off. The two were snapped together at a basketball match in November 2021. The place was Ye's Donda Academy. It was during the first match in Minneapolis that the two appeared in the public together. At that time, Vinetria wore an all-black dress and West wore a varsity-style jacket with leather sleeves with a pair of jeans.
Close sources at that time claimed that the duo were "hooking up" for quite some time. In fact, Page Six also went on to claim that during West's recording of the Drink Chimps podcast, Vinetria was with him in Miami.
In fact, she also arrived at the Sunday services of Kanye West in the past. Therefore, the two had a very close connection in the past. This, therefore, makes the present outing even more interesting.
Concluding Lines
Kanye West and Vinetria seem to hang out together, as they were snapped together. The details about their current status are not clear as of yet. Therefore, it might be too early to arrive at any conclusion.
However, given that the two have a very colourful past together, more speculations are expected to come up over time. But as it stands, neither West nor Vinetria have spoken anything about their latest outing. Thus it remains solely on time to answer all our queries.
Also read: Sheri Easterling and Yung Gravy split up after a two-month romance