Kevin Durant is one of the superstars of a Basketball game and one of the top players of the NBA. However, recently he has been in the news because of a crazy date goof up. In fact, he seems to be showing his skills off the court as well as there's a rumor that the athlete had a date with adult film star Lana Rhoades. However, there was a serious goof-up, as the athlete brought another backup woman on a date. So, what's the whole story? Well, read this article to know everything about Kevin Durant and Lana Rhoades' dating experience.
Lana Opens Up on Podcast About the Date
Well, the 32-year-old athlete surely likes to keep his personal life hidden from the camera. However, there was a recent podcast, 3 Girls 1 Kitchen, on 7th June, where Lana Rhoades opened up on her recent dating experience.
The star revealed that she went on a date with a certain athlete, a player from Brooklyn nets. Though she didn't specify the name, she said that the Brooklyn Net player was also a Libra. From there, fans were quick to unravel the identity of the mysterious date. They thought that it was none other than Kevin Durant.
If you don't quite follow then let us tell you that Kevin Durant is the only player on the team who's a Libra. Anyway, their romance didn't see another day because of a terrible experience Lana had.
The Terrible Dating Experience in A Nutshell
The date was a complete disaster as Lana Rhoades mentioned on the podcast. So, she revealed that an NBA player asked her out and invited her to watch a game at the Barclays Center with some friends. After the game, they went on a dinner date.
However, the athlete with whom she went on a date bought a 'backup' date in case it didn't go well with Lana. In fact, he paid very small attention to her.
She said, "The guy who invited me also invited one of the other girls and this isn't the first time that this has happened to me that where I've been invited on a date and they also invited a 'backup option.'
Furthermore, she added that she and the athlete didn't really 'connect' because the date was 'boring' and the athlete not 'spicy' enough for her. In fact, he wasn't interesting enough at all, and couldn't even small talk, hence, she had to leave the dinner.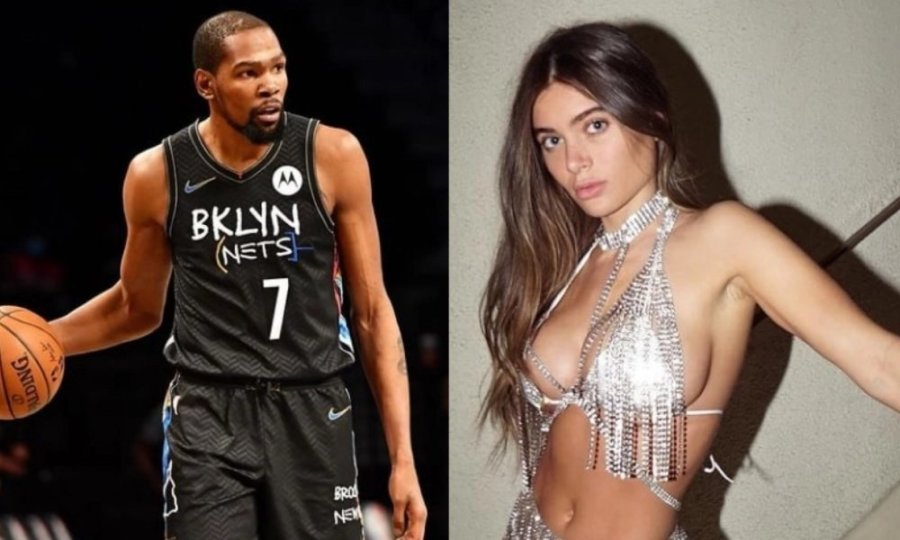 Final thoughts
So that's how the date turned out. Well, it was surely not one to remember as nobody likes to be a backup option. Moreover, fans might like to know that KD is currently single.
Though he has had multiple dating affairs in the past, he hasn't found anyone with whom he can 'click'. As for Lana Rhoades, she too is single, because she and Mike aren't together anymore. Also read