If you were accustomed to hair throughout your life, sudden loss of hair might be a bit challenging to accept. Thus, the best way to deal is to shave your head bald and carry a brand new look. Bald shaving your head does not necessarily mean that you would lose your charm. Moreover, history witnessed the rise of many bald men to fame in different professions, who absolutely looked stunning with their bald look. Thus, these famous bald men redefined style statements.
Redefining 'Bald is Beautiful' 
However unacceptable, bald people might often be subjected to trolls and mockery even within the close sphere due to the absence of hair. Most of the time, this is not because you look 'ugly', but because a bald shaved look is more unconventional than the rest.
In this context, if you feel that you are confident enough to choose a 'road not taken', going bald can work wonders for your appearance. Hence, baldness is beautiful if you know how to achieve the perfect look and are secure enough with your appearance.
Top 10 bald famous people in the world
As mentioned above, many famous bald people have been excelling in their respective fields and setting new standards of fashion and styling with their unique look. Let us have a look at the top 10 famous bald men of present times and understand the difference they made.
1. Samuel L. Jackson
Samuel Leroy Jackson is one of the most renowned actors in Hollywood who starred in many of your favorite movies like Pulp Fiction, Jurassic Park, Jackie Brown, Star Wars and many more. He worked with notable directors like Spike Lee and Quentin Tarantino.
Recently, he received his first Oscar from Denzel Washington. Thus, he was seen shining throughout his career with his 'different' look.
2. Stanley Tucci
This popular face of Hollywood has been featured in several infamous movies of all times including Transformers: Age of Extinction, Percy Jackson: Sea of Monsters, Captain America and The Hunger Games.
Stanley Tucci is a popular bald actor, director, producer and writer who was awarded with many prestigious titles, including the Gotham Awards.
3. Terry Crews
This popular athlete, footballer and actor is one of the most notable contributors in Hollywood. He starred in many popular movies and TV series. Some of his notable works include White Chicks, Everybody Hates Chris and the series ` Brooklyn Nine-Nine. Terry Crews, thus made it to the list of top bald famous people.
4. Vin Diesel
This popular actor and style icon of Hollywood does not need an introduction since all of us have admired his look and performance in many popular films. Mark Sinclair, popularly known as Vin Diesel is famous for his outstanding performance in movies like Saving Private Ryan, Fast and Furious and XXX.
He has appeared in many magazines and men's journals and is adored for his athletic build and excellent 'out-of-the-box' look.
5. Dwayne Johnson
Dwayne Douglas Johnson, popularly known as 'The Rock' is a former wrestler who made his grand entry to the big screen with popular movies like Beyond the Mat and The Mummy Returns.
He has starred in many other notable films like The Scorpion King, The Rundown and Jumanji: Welcome to the Jungle.
6. Bruce Willis
Walter Bruce Willis rose to fame with his comic-drama series, Moonlighting. Henceforth, three was no looking back and he acted in more than a hundred movies throughout his acting career. Some of his popular films include Pulp Fiction, The Sixth Sense and the Die Hard sequels.
7. Steve Harvey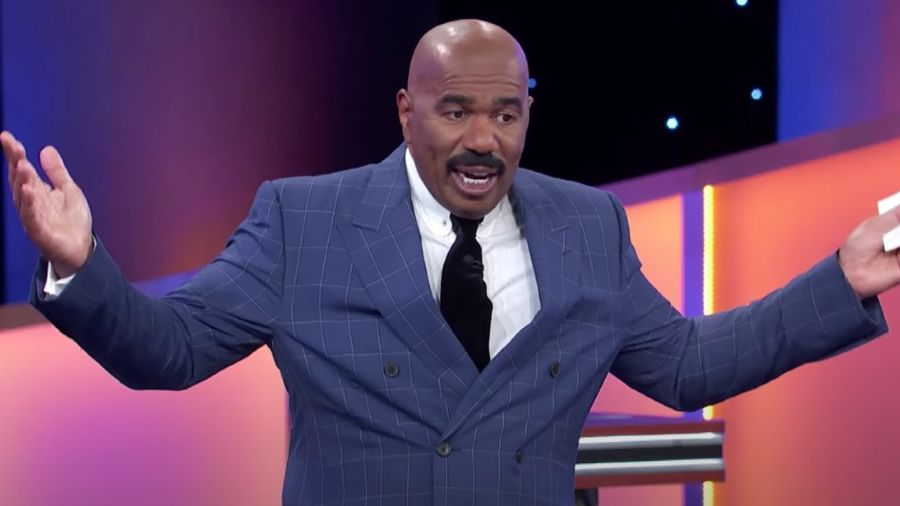 Broderick Stephen Harvey (Sr.), popularly known as Steve Harvey, is an American actor, TV host and comedian who is admired for his easy-going and humorous personality. This famous bald celebrity is widely recognized for his jolly hosting of the popular shows like 'The Steve Harvey Morning Show', 'Family Feud' and the 'Miss Universe' pageant contest.
He starred in movies like The Fighting Temptations and many others. In 2009 he published his bestselling book 'Act Like a Lady, Think Like a Man'.
8. Jeff Bezos
Shifting from the category of popular bald actors across the world, let us talk about this popular American entrepreneur, investor and computer engineer who founded one of the leading MNCs, Amazon whose net worth is around $177 billion.
Jeffrey Preston Bezos, is the 'second wealthiest person in the world' as per Forbes.
9. Zinedine Zidane
Zinedine Yazid Zidane, is one of the most popular faces in sports who gained recognition as a former footballer and professional football manager. His vision and elegance in his game, fetched him global recognition as one of the most skilled sportsmen in the world.
This French footballer played for several notable teams like Juventus and Real Madrid. In later phases, he managed Real Madrid for several years.
10. Walter White
Drifting away from the rest, Walter Hartwell White (Sr.) is a fictional character and the protagonist of the popular American television series, 'Breaking Bad'. The character is played by Bryan Cranston. Here, it is to be noted that Cranston wasn't originally bald but wore a bald cap to go with the look. This appearance soon became popular and fans all around the world started admiring Walter White.
Confidence – The best accessory
Upon going through the list of these famous bald people, you must be aware of the fact that bald shaving might actually turn out to be fruitful for your overall appearance. However, it is important to note here, that the primary key to the perfect look is not just styling, but confidence.
If you decide to go bald as a part of your makeover, do not hesitate to embrace your look. Afterall, nothing is more attractive than the amount of confidence. Summing up, these 10 famous bald men might have hyped up your decision of bald shaving your head. However, before you try the new look, you must be well aware of the shaving and maintenance techniques.
Choose the right shaver kit, work on your physique and be confident with your appearance to enhance your bald shaved final look and be the head-turner at a party.