Mafia 4, developed by Hangar 13 and distributed by 2K Games, is an upcoming action-adventure game. The adventurous game promises a new scenario, characters, and gaming mechanics while preserving the franchise's epic storytelling, immersive open world, and historical realism.
Mafia 4's multiplayer element may increase playability, social connection, and audience. Get to know the latest Mafia 4 rumours and updates, including its release date, platforms, story, features, and multiplayer mode. Based on past Mafia games and the gaming market, we'll assess the strengths and weaknesses of the game.
Mafia 4 Release Rumours
Hangar 13 and 2K Games haven't confirmed the action adventurous games' release date yet. However, rumours and leaks imply the game may be under development and launched soon.
In April 2021, a Reddit picture exposed the game's biggest rumours. An alleged Hangar 13 internal document listed projects in development, including Mafia 4 with a 2022 release date. The image has Mafia fans speculating and excited.
Hangar 13's recent employment advertisements on its website fuel the game rumours. Hangar 13 is seeking Senior Gameplay Programmer, Narrative Director, and Level Designer, indicating a new project. Some job postings include creating "innovative features" and "engaging multiplayer experiences," which may pertain.
Launch Platforms
Mafia 4's platforms remain unknown. The games' availability may rely on Hangar 13 and 2K Games' decisions and platform hardware. Previous Mafia games were available on PC, Xbox, and PlayStation.
Mafia 4 may be launched on PC, PlayStation 5, and Xbox Series X/S, the latest and most powerful gaming platforms, if other AAA games follow suit. Mafia 4 could be launched on PlayStation 4 and Xbox One, increasing its audience and sales. Hangar 13 may also release Mafia 4 on Nintendo Switch or Google Stadia, which offer distinct gameplay and accessibility.
Storyline
The story and location of Mafia 4 will shape its tone, themes, and characters. The setting and story of Mafia 4 have been rumored. The story line of the game is rumored to take place in the 1970s or 1980s in Las Vegas. Leaked material and job postings show Hangar 13 is investigating and hiring for a Las Vegas "history and culture" project. The Godfather, Casino, and Ocean's Eleven were set in Las Vegas, which could influence Hangar 13's Mafia 4 creative direction.
Mafia 4 Features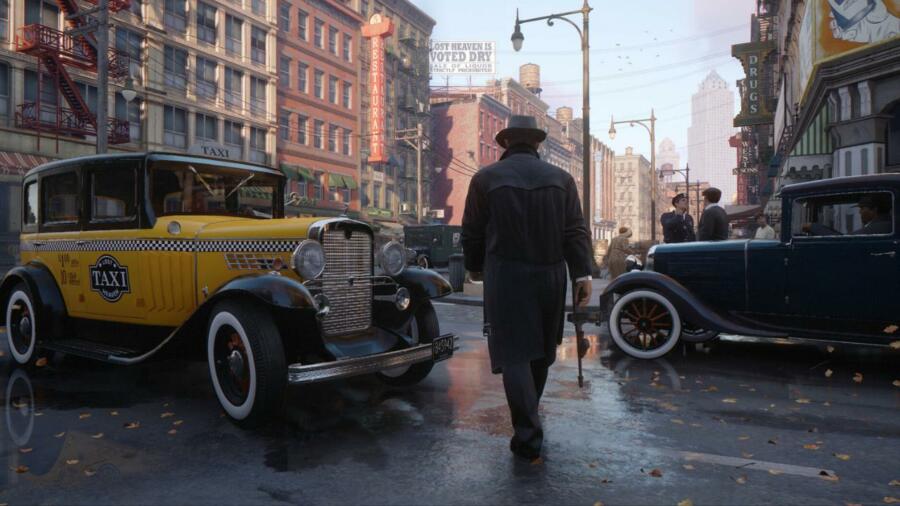 Mafia 4 will likely bring new gameplay features and refinements based on fan and reviewer feedback. In recent action-adventure games like Red Dead Redemption 2, Grand Theft Auto V, and Assassin's Creed Valhalla, multiplayer modes have been popular and profitable.
The multiplayer component could allow users to team up or compete in various missions, activities, or modes, increasing playability and social engagement. The developers may improve its open-world and customization features, which were acclaimed in earlier games.
It could let players use more vehicles, guns, and gadgets or play more mini-games and side tasks. It could also feature alternative skill trees, clothing, and bases to suit different playstyles.
The game is expected to have a more powerful narrative system that lets players alter the tale and characters. Mafia 4 could provide more branching pathways, moral challenges, and character interactions than prior games.
Challenges and Opportunities
Mafia 4 has potential and hype, but it also faces problems and possibilities that could affect its success and reception. The game will stand out from comparable open-world action-adventure games. Mafia's historical authenticity and dramatic storytelling set it apart from other games, but it needs to give enough novelty and creativity to attract and retain gamers who have played other genre games.
Mafia 4 must balance its single-player and multiplayer modes, which have different player expectations. The single-player mode is frequently the major draw of Mafia games, but the multiplayer option may also draw in gamers who wish to play with friends or against others. The game ensures that both modes are equally enjoyable and accessible and that the multiplayer option does not overshadow or degrade the single-player mode. The game might also capitalize on its three-game-strong brand and fans.
Hangar 13 has not announced a release date or platforms for the most awaited adventurous game of 2023 . The game may debut on PlayStation, Xbox, and PC. Given their potential revenue and exposure, Hangar 13 is unlikely to exclude these platforms from the past Mafia games. It may also benefit from new consoles like PlayStation 5 and Xbox Series X/S.
Mafia 4 is a widely anticipated game with fresh narrative, locales, and features. It may delight enthusiasts and newbies, according to rumours and speculation. The game is set in Las Vegas or elsewhere, may be a memorable and impactful game that showcases Hangar 13's talent and creativity.
Read More: "From YouTube Sensation to Influential Star: Mr Beast Joins the Likes of Elon Musk and Other Trailblazers"