Bihar's Patna Railway station has made it to the headlines for a strange and somewhat embarrassing reason. In fact, the reason in question even drew a reaction from the adult star Kendra Lust! Seems spicy! Right? Well, it was a spicy event, perhaps too spicy for the travellers at the railway station to handle.
Imagine yourself standing at the railway platform, waiting for the train to arrive. The platform is packed up with people running here and there. Now, in such a situation, if the tv screen on the platform starts showing a spicy adult film and that too for around three minutes, how would you react?
Well, the truth is that we all more or less like those videos. But, watching that publicly on a packed-up platform would definitely make you feel embarrassed. Now, coming back to the reality, this is exactly what happened at the Patna Railway Station.
Therefore, if you wish to know more about this funny incident, then this article is the perfect stop for you. 
Porn on Platform!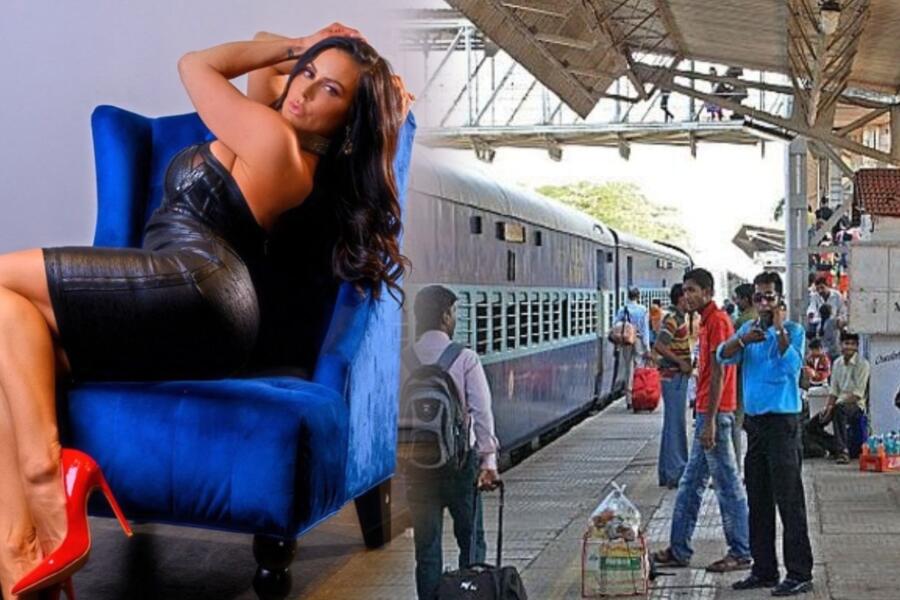 Recently, one tv screen on the Patna Railway Station, in Bihar, India started to play a pornographic content for around three minutes. This sudden incident shocked the daily commuters and other passengers present on the station's platform. As per various reports, some passengers even registered a complaint regarding the incident with the Government Railway Police and Railway Protection Force regarding the incident.
As a result of the complaints, Indian Railways blacklisted Dutta Communications, the agency which was in charge of the TV screens. However, that is not the end of the agency's woes. The authorities have also imposed heavy fines on them for airing adult content on the platform's tv screen. The incident in question occurred around 9:30 AM on Sunday.
Kendra Lust Reacts
The incident went viral on Twitter with users posting various comments and posts with #PatnaJunction. The incident went so viral on Twitter that Kendra Lust also reacted to it. She posted her photo in a purple top and in its comment some users informed her that it was her video which was aired at the Patna Station. To these comments, the adult star replied stating that she knows that. Use this link to view Kendra's tweet.
One tweeter user went further on to post a picture of Johnny Sins as a security guard. The caption of the post stated that the actor should be hired as the security in charge to ward off such incidents in the future. You can see the tweet through this link.
In addition, many users thanked Kendra for adding a little laughter to their otherwise sad life. In all both Kendra and the Tweeter, users have derived much laughter from the incident. However, Johnny Sins is yet to react to this incident.