Ryan Seacrest (Ryan John Seacrest) is a well-known radio personality and producer. He also served as the host for the show American Idol, On-Air with Ryan Seacrest, American Top 40, and lots more. He also became the executive producer and co-host of Dick Clark's New Year's Rockin' Eve. Then in 2017, he co-hosted Live with Kelly and Ryan. He has received Emmy Award nominations for the show American Idol and won an Emmy for Jamie Oliver's Food Revolution.
He is one of the popular faces of the Entertainment industry. He is forty-five years old now. Find out Ryan Seacrest Biography here.
Background information
The birthplace of Ryan Seacrest is Atlanta, Georgia and his birth date is December 24, 1974. The names of his parents are Constance Marie and Gary Lee Seacrest who worked as a real estate lawyer. His father also was a Lieutenant and his grandfather served as a Major General. When he turned fourteen he went to Dunwoody High School and he did well in 94.1 WSTR (FM) internship.
He got trained by Tom Sullivan and came to know many details about the radio. Seacrest also studied Journalism at the University of Georgia. At the age of nineteen, he left studies to pursue a broadcasting career.
Profession
– Hosting career
In the year 1993 Seacrest hosted Radical Outdoor Challenge on ESPN. In 1995 he appeared as a host for Wild Animal Games. On 2001 he served as a host for Ultimate Revenge. People began to consider him as a good host during the years and he began to earn name and fame.
– American Idol
Seacrest co-hosted the popular American Idol show for which he became very famous. This is one of the highlights of his career. H also served as the host for the spin-of show American Juniors. He also signed many expensive deals with American Idol that made him rich.
– Radio hosting career
In 2005 Seacrest became the new host of American Top 40. Then he served as a host for the radio station KIIS-FM. Then the live show got broadcasted titled On Air With Ryan Seacrest in New York.
– Television producer
In 2009 Seacrest started Ryan Seacrest Productions. He is the producer of the rich shows such as Keeping Up with the Kardashians and its spinoffs. His company also produced Jamie Oliver's Food Revolution. His company is one of the popular production houses.
Personal life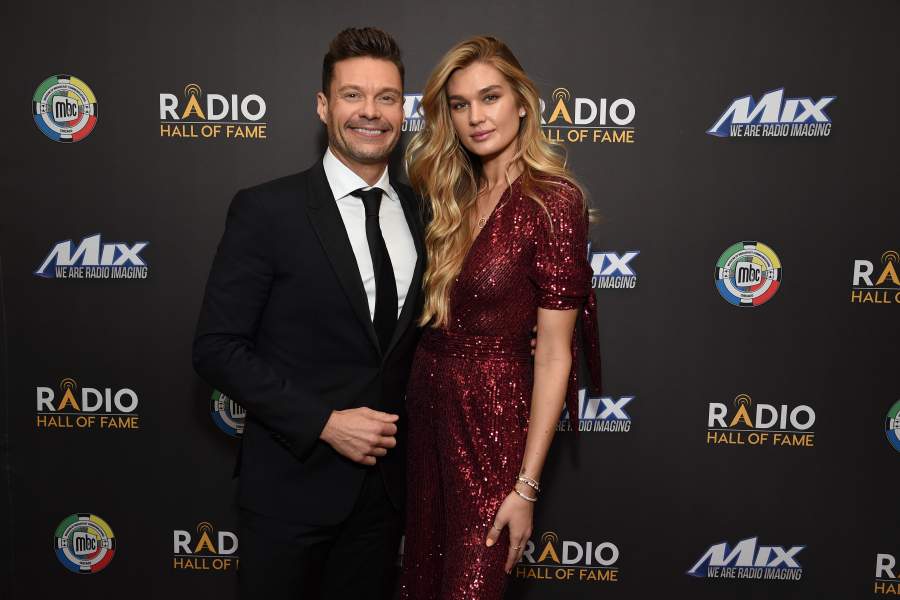 Seacrest started a relationship with Sara Jean Underwood but it ended. Then in 2010, he started to date Julianne Hough an actress and dancer who participated in Dancing with the Stars however this relationship also did not last. From 2017 he is in a relationship with Shayna Taylor.
The net worth of Ryan Seacrest
As Ryan Seacrest is serving in the entertainment industry for many years his net worth is huge. He served as the producer for popular shows and also received lots of salary for his career as a host. He is also involved in many business ventures that add to his net worth. His net worth estimate is $430 million. Seacrest is one of the busiest men in the industry.
Conclusion
Ryan Seacrest is a popular personality. Along with his career, he also focuses on philanthropy. He is also famous for wearing excellent suits and other accessories. Many people are fans of Seacrest because of his charming persona.
Also read: Ryan Reynolds Age, Bio, Movies, Wife, Net Worth and Everything