Sam Corlett, born on the 23rd of April 1995, is a famous actor from Australia. In addition, his intense performance in action roles has made him famous in the industry. However, he is on his way up the fame list. In fact, in TV series by Netflix, names Vikings: Valhalla, he played the role of Leif Eriksson. This series arrived on February 25, 2022. In fact, this very role has made him a part of the list of eminent actors. Even before the release of the series, Sam started to become a topic of interest among the audience. 
However, acting is not the first profession that Sam Corlett tried his hands in. Initially, he worked as a Tradesman and a counsellor. But, he was very passionate about acting since his childhood days. In fact, he always looked for a proper chance to work in movies as an actor. Finally, his life started to change at the age of 19 when he started to work as a model. Ultimately his film debut came in the year 2018.
 Before that, he attended one of the top acting academies to nourish his acting skills properly. Even before that, he developed skills like understanding psychological human behaviour and exploring and embedding art on the canvas. Along with this, he is also a skilled writer of plays and scripts. In addition, Sam is also highly experienced in sports. If you are interested to know more about Sam, then this article is the perfect stop for you. Keep reading this article to know various details about Sam Corlett. 
Who is Sam Corlett?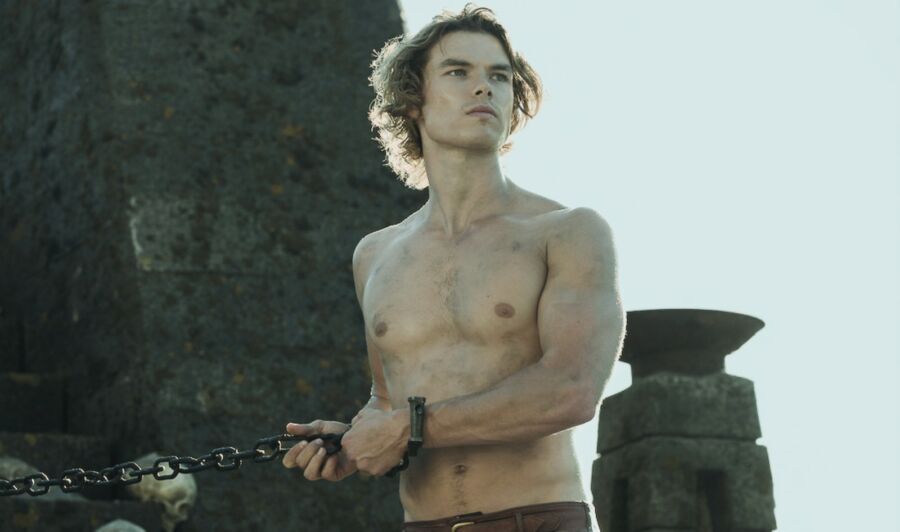 The star actor Sam Corlett was born to his parents on the 23rd of April 1995 in Central Coast, NSW, Australia. In fact, he was the second child of his parents. He has been an inspiring figure right from his childhood days. In his school, he started to play soccer. However, the hidden actor always remained dormant within him. 
His acting skills made occasional appearances at family functions. In the beginning, his parents refrained from providing professional training to him, in acting. However, he joined the Western Australian Academy of Performing Arts, after his high school days. It was from this institute that in 2018, he graduated with a bachelor's degree in Performing Arts in Acting. Experts like Glenda Linscott, Elizabeth Kemp, Les Chantery and Andrew Lewis carefully nourished his acting skills at the institute.
Interestingly, in his second year of graduation, Sam became a part of The Emancipation of Alice Paw, the theatre show by Chris Issac. During this period, he along with his other co-actors flew to China for a play. After he left WAAPA, Sam got a chance to act in international films.
Sam Corlett Biography/ Wiki
| | |
| --- | --- |
| Real Name | Sam Corlett |
| Nickname | Sam, Sammy |
| Famous for | Netflix series |
| Date of Birth | April 23, 1995 |
| Age | 26 Years (As per 2022) |
| Profession | Actor |
| Birthplace | Central Coast, NSW, in Australia |
| Current Residence | Central Coast, NSW, in Australia |
| School | Local High School |
| Nationality | Australian |
| Net Worth | $1.5-2 million |
| Marital Status | Unmarried |
| Religion | Christian |
| Zodiac sign | Capricorn |
| Ethnicity | Taurus |
| Parents | Not known |
| Siblings | Not Known |
| Social Media | Instagram, Twitter |
Family
Sam Corlett is a private person when it comes to disclosing his family details. He has shared very few details about his family. In fact, he has never appeared for a personal interview. Yet, information about his family members is available to us in bits and pieces. 
We know that his father's name is Mr Tim Corlett. He is a businessman and works in his Trading Business. On the other hand, his mother's name is Kelly Corlett. She is a Counselor. At the same time, she is also a writer for private firms. Sam also disclosed in 2020 that his mother has emerged victorious over Cancer, three times. Therefore, she is really a fighter.
According to Sam, his mother fought her second battle against cancer, when his younger sister and he were born. In fact, he also has an elder brother named Ben Corlett. In addition, his sister's name is Emelia. His brother Ben is also a producer, actor and director. In movies like Burning It, Ben has made appearances. 
Sam Corlett Career
The moment that Sam Corlett joined the WAAPA, his career got a kick-start. He started to perform in various theatre acts. Obviously, his performances did not earn him an international reputation. However, his performances showed that he has a bright future ahead as a quality actor. 
Sam had a tremendous urge to join the entertainment industry. Therefore, with this aim in view, he enrolled himself in a modelling agency named Viviens Models agency, at the mere age of 19. In that agency, he became a photoshoot model.
However, his first break in movies came in 2018. In that year, he got the chance of acting in a film by Shane Van Litsenborgh. He earned his reputation as a good actor and performed in yet another short film in the same year. As of yet, the only international movie under his belt is The Dry (2020).
However, Chilling Adventures of Sabrina, a TV series, changed the pace of his acting career. This series got aired on Netflix in 2020. In it, he played to role of Caliban. In 2022, he again showcased this acting skill in the series named Vikings: Valhall, on Netflix. He played the role of Leif Eriksson.
Relationships
As of present, Sam Corlett is not dating anyone. Therefore, he is single. However, if he is dating someone away from the public eye, then he has not disclosed it to the public. In fact, he has worked with many gorgeous actresses. Therefore, if he declares his love in the coming times, that would not be a surprise.
His Instagram profile shows that he loves spending time with his friends like Ross Lynch, Kiernan Shipka and Gavin Leatherwood. 
More Facts About Sam Corlett
On his Instagram profile, Sam Corlett has more than 884k followers.
He also has a dedicated Wikipedia page. 
Drawing sketches on paper is a favourite work of Sam.
In fact, on his social media handles, many of his artworks are available to be viewed. 
He is a fitness freak. Therefore, morning push-ups are his favourite. 
Sam's go-to dress is shorts and jeans.
FAQs
Who is Sam Corlett?
Sam Corlett is a famous actor from Australia. In addition, his intense performance in action roles has made him famous in the industry.
What is his Zodiac sign?
Sam's zodiac sign is Taurus.
What is Sam's height?
Sam stands at a height of 6 feet.
Is there any relation between him and Chris Hemsworth?
No. It is only that Sam looks like Chris.
What is the relationship status of Sam?
As of now, Sam is single.
Also read: Isha Price: Wiki, Bio, Family, Career, Relationship, Net Worth & More