Sim 4 is the latest addition to the awesome sim franchise. Therefore, people are looking for Sims 4 cheats to get a quick start on their journey. In fact, using cheats is a great way to maximize the gaming experience. Who doesn't want some more cash, free real estate, and other superb perks through a few cheats, right? It's also true that this game has so many options that it makes sense for people to follow a route that makes the experience hassle-free.
In fact, sim cheats have always existed to offer an easier route to the players. There's also a fun part if you can successfully make the cheat work and achieve the goals. So, follow this article, if you are looking for brand new cheat codes.
A Bit on Sim 4 Game & Sims 4 Cheats
Sim 4 is the latest game in the simulation franchise. Once again, the players take control of the virtual lives and guide their sim life. So, how's it different from the previous games? Well, this latest edition refines some of the systems. Moreover, like other sim games, this one too lets you choose a career, raise a family, plant a garden and also slack off, if you want.
In this game, the world is your own oyster so you can live here as you like. Since we can't use cheats in our life, we can certainly do them in this virtual world. So, let's check out a few sims 4 cheats.
Here's How You Can Enable the Cheats
Everybody knows about the long history of in-game cheats of the Sims franchise. While it can be a bit tricky to learn at first, it allows the players to tailor their sim's neighbor exactly the way they want it to be. In fact, it also allows gamers to avoid long routes. So, you can enable the cheats on PC, Xbox, PS4, and Mac.
How To Enable Sims 4 Cheats in PC
It's really simple to enable the cheats of sims 4 on a PC.
While you are in the game, press Ctrl+Shift+C and that will display the cheat input box.
Thereafter, you have to type 'Testingcheats on' and press enter to enable the cheats of sims.
Then, you can open the cheat input box and enter the cheating codes.
How To Enable The Sims 4 Cheats in Mac
If you are a mac user, then you are looking for sims 4 cheats mac. However, you need to enable them first. But don't worry as it's no different from a Windows PC.
Press Command+Shift+C in-game to open the cheat input box.
Thereafter, type 'Testingcheats on' there and press enter to enable.
So, now you can enter a cheat code in the box.
For Xbox Console Users
So, if you are using Xbox, then follow these instructions.
Press LT, LB, RT, RB in-game on the controller at once to open the cheat box.
Once like other previous guides, type 'Testingcheats on' to enable the cheats of sims.
Now you are able to put codes in there.
For Ps4 Users
It's similar to other devices we just mentioned. However, you just have to press L1, L2, R1, R2 simultaneously in-game to open the cheat input box. Thereafter, you can type 'testingcheats on' and enable the cheats.
Some Useful Cheat Codes for The Players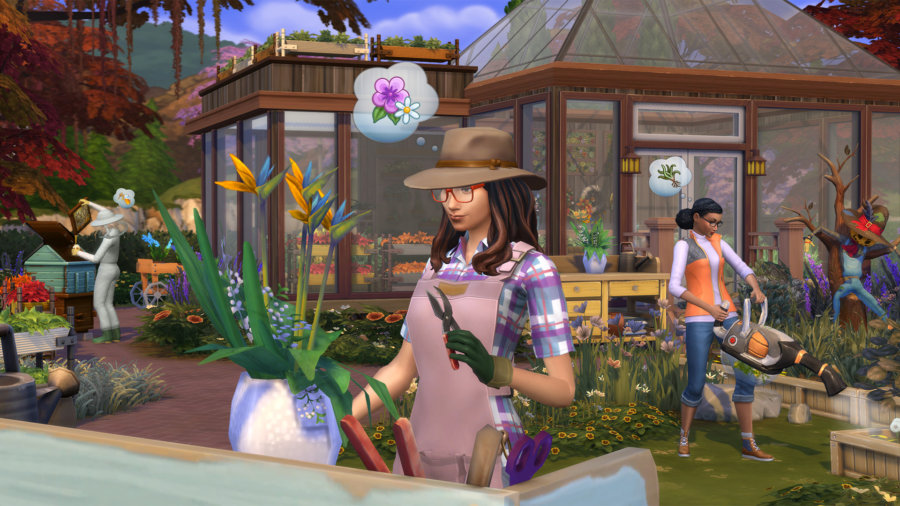 One of the most popular is the 'testingcheats true' which will enable the additional cheats as well and thereby allows one to shift-click on the sims game. So here are a few of those sims 4 cheats.
Cheat Need > Make Happy and it will improve the mood.
Cheat Need> Enable or Disable Decay, which allows one to stop sims from needing changes.
Add to the family: it will add a sim who's not your family.
Teleport sim: Allows one to teleport to a point.
Modify in CAS: modifies a sim in 'create a sim' aside from the name and traits.
There's also a few money cheats, like 'Kaching', Rosebud, Motherlode, Money[#], FreeRealEstate, Household.autopay_bills[true/false], etc.
Moreover, here's a few more of them:
Modebb.moveobjects: This ignores the placement rules for the objects. So, you can put them whenever you like.
Bb.showhiddenobjects: shows hidden objects.
Bb.ignoregameplayunlocksentitlement: Allows one to buy locked items.
If you are having a problem with making friends, then this code will help you: relationship.introduce_sim_to_all_others. This will instantly introduce your sim to other neighbors. In fact, you can also use 'relationships.create_friends-for-sim' as well.
Final Thoughts
So, these were a few interesting Sims 4 cheats that will surely help you in the game. These cheats are there to help you out in the most arduous missions.
Also read: MP3 Juice Downloader: How to Download from Mp3 Juice?