Do you remember the chiseled dreamboat Eric Brady from the famous "Days of Our Lives"? Yes, you guessed right, we are talking about the handsome Jensen Ackles. In fact, you might also remember him as the hunky badass Dean Winchester from "Supernatural." So, in other words, there are high chances you have seen Jensen Ackles in some show or the other. Needless to say, the actor is somewhat of a small screen legend.
Jensen has made his way through the upper ranks of the industry since the 1990s. However, his spectacular performance in "Days of Our Lives" made him win nominations thrice for a Daytime Emmy. In fact, Ackles has been in front of the camera way longer. He started his film career as a child model when he was just two. Ackles had pursued that profession until he got a chance in acting.
So, needless to say, the actor has extensive acting credits to his name. This included roles on shows like "Smallville" and "Dawson Creek." There are a lots more to his acting career. So would you like to know some interesting details about Jensen Ackles' life? Stay with us until the end as we share some exciting aspects of the actors' lives here. Let us take a quick tour!
A Short Bio of Jensen Ackles
Since you are reading this article, it is evident that you are looking forward to knowing a lot more about the life of Jensen Ackles. Well, there are some untold incidents that we are going to share with you here. As you know, Ackles is an American actor, producer, and director. The actor was born on March 1st, 1978, in Dallas, Texas, United States. Therefore, he is currently 44 years old.
Despite acting in various roles, people know him best for his portrayal of Dean Winchester in The WB/CW horror-fantasy series "Supernatural." In fact, his performance in NBC's "Days of Our Lives" as Eric Brady received lots of love and appreciation from the fans. Moreover, Ackles also got several nominations because of that role.
In fact, he also starred as the lead in box office successful projects like "My Bloody Valentine 3D." Ackles also provided the voices of Jason Todd in the animated film "Batman: Under the Red Hood" and "Batman" in the animated adaptation of "Batman: The Long Halloween."
So you can understand that the handsome actor has already starred in some of the greatest hits of all time. He might have started his career as a model; however, his focus shifted to acting later. Let us now delve into some of the interesting aspects of his life down below.
Also read: Is Jana Duggar Going to Get Her Own HGTV Show?
Do You Know Jensen Ackles has an Imaginary Best Friend?
This might sound surprising to you; however, it is true. You must be wondering how it is possible. Let us share with you the details. "Supernatural," one of Ackles' most successful projects, has been on the air for 15 years. In fact, it dominates the better part of his acting oeuvre.
According to the sources, the journey has been so significant that it is impossible to detach the screen character of Dean Winchester from his real character. So you can indeed say that they are synonymous with each other. However, what makes this fact most interesting is that Ackles has embraced this truth. He has frequently described Dean as his best friend or, in other words, his imaginary best friend.
In fact, Ackles has said in an interview how much he loves Dean. He had used some aspects of his own personality to create Dean, so he was always a very special part of Ackles. There are also certain aspects that he had learned from him, and there are many things that he had taught him as well.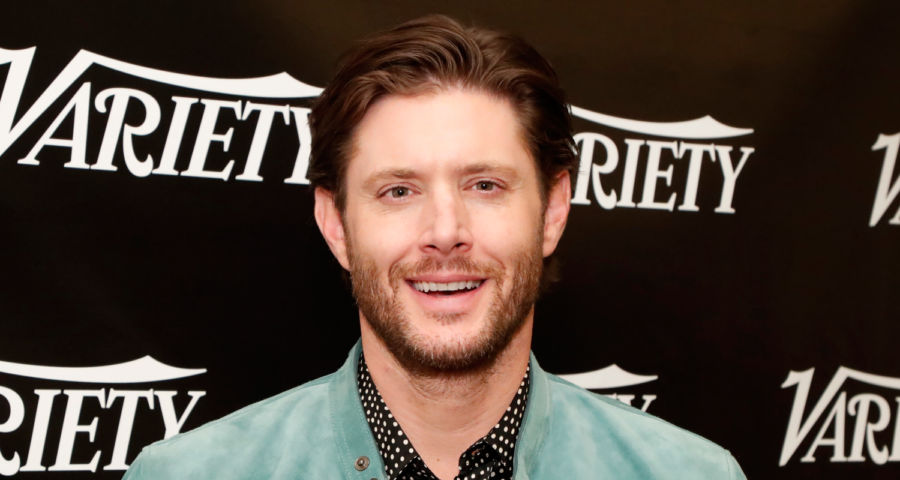 Do you know how did he get this role? Well, that is also pretty interesting. Funnily enough, Ackles landed the part of Dean by reading for the role of his brother Sam Winchester which ultimately went to Jared Padalecki. The actor shared this funny incident on a podcast show.
The reel and real characters have traveled many roads together, with Ackles stepping into Dean's shoes at age 27 and hanging them up at 41. He had even dropped a birthday wish that he indeed has an imaginary best friend that one could ask for. 
Ackles Started A Family Brewery Business in 2017
Nowadays, several actors have their own brands, either in the clothing line, cosmetics, or something else. So here we have Jensen Ackles owning a brewery business. The "Supernatural" actor enjoys a good brew to such an extent that he opened his own business in 2018. Jensen named his business "Family Business Brewing Co." after the catchphrase from his CW show.
Well, the idea of opening a brewery business emerged in Ackles' own backyard in Austin about seven years ago. All thanks to his "Smallville" co-star Justin Hartley. Needless to say, Hartley was looking to store his small pilot brew systems somewhere while he moved. So that is when they ended up storing in Ackles' backyard, and the idea struck instantly.
So, with his brother-in-law Gino Graul, who figures as an owner on the brewery's official website, Ackles' wife, Danneel Ackles, began making beer. They were indeed enjoying this new endeavor. All they needed was the motivation to open the business. It's been four years, and the business is going strong.
Moreover, it is not just you can get only beer there, but there are arrangements for live music and food truck grub. As per the sources, they also plan to expand into the restaurant business.
Jensen Ackles is Pretty Romantic
Needless to say, when Jensen Ackles first appeared in the role of Dean Winchester in leather jackets and a sexy look, millions of girls fells for him. Even though the actor at that time was already quite famous with his roles in other hit projects, "Supernatural" took his stardom to an ultimate level.
As per the sources, Jensen's idea about love is simpler than devotional. He had once said in an interview that his ideal type would be "someone who you can pal around with and also be intimate with. Someone who can laugh at your jokes— it may sound cheesy, but someone who can be your best friend as well as your lover." That's quite a lovey-dovey idea, right?
Ackles has always been the heartthrob of every woman. So fans often linked him to several famous actresses in the past. However, he is a one-woman man. He fell in love with his longtime friend Danneel. Later they married in 2010 after three years of dating. The couple had met each other while shooting the "Ten Inch Hero" film. Currently, the couple lives in Los Angles with their three kids.
Ending Note
Jensen Ackles is a man of multiple talents. Many of you probably did not know that the actor can also sing other than acting. In fact, he has also directed several episodes of "Supernatural." In the final episode of this series, he exhibited his singing skills. Needless to say, he is a gifted star. At the same time, he is among the few celebrities who have reflected on the culture of toxic masculinity in recent times.
If you are wondering where you can currently see him, let us share with you the details. Ackles is presently starring as Soldier Boy in the Amazon Prime series "The Boys." The actor also has plans to use the online platform for social causes. Since he is a father, he can understand other people's problems much better. We hope he fulfills all of the dreams that he has in his life. 
Also Read: Nutty Putty Cave: Why It is Sealed Up?