If you're considering entering the multifamily property investment arena, you'll want to equip yourself with the right strategies and tactics to thrive in this competitive market. Successful professionals in the multifamily property investment industry have honed their skills and developed effective approaches to maximize returns and mitigate risks. In this blog post, we'll delve into the playbook of these professionals and explore the strategies they employ to thrive in multifamily property investments.
Understanding Multifamily Property Investments
Defining Multifamily Properties
Multifamily properties encompass residential buildings that house multiple units, such as apartment complexes, townhouses, or condominiums. They offer several advantages, including the potential for consistent cash flow, economies of scale, and long-term appreciation. Understanding the unique dynamics of multifamily properties is key to developing successful investment strategies.
Market Research and Analysis
Professionals in the multifamily property investment industry emphasize the importance of thorough market research and analysis. This involves studying market trends, analyzing supply and demand dynamics, and evaluating local economic conditions. By identifying emerging markets, target demographics, and rental demand, professionals can make informed investment decisions and stay ahead of the competition.
Building a Strong Network
Networking with Industry Professionals
Building a strong network is crucial in the multifamily property investment industry. Connect with real estate agents, property managers, lenders, and other industry professionals. Attending networking events, joining real estate associations, and engaging in online communities can help you forge valuable relationships, gain insights, and access potential investment opportunities.
Partnering and Collaborating
Consider partnering or collaborating with other experienced professionals in the industry. Joint ventures and partnerships allow you to pool resources, share expertise, and tackle larger investment opportunities. The right partnerships can provide access to additional capital, expand your network, and mitigate risks through shared responsibilities.
Financial Strategies for Success
Financing Options and Capital Management
Professionals in multifamily property investments understand the importance of exploring various financing options. These options may include traditional bank loans, government-backed programs, private financing, or syndication. Diligently manage your capital by calculating the optimal loan-to-value ratio, securing favorable interest rates, and maintaining healthy cash reserves for unforeseen expenses.
Risk Assessment and Mitigation
Effectively managing risk is a critical component of thriving in multifamily property investments. Conduct thorough due diligence on potential investments, including property inspections, financial analysis, and market assessments. Professionals also implement risk mitigation strategies such as comprehensive insurance coverage, contingency plans, and diversification of their investment portfolios.
Property Management and Operations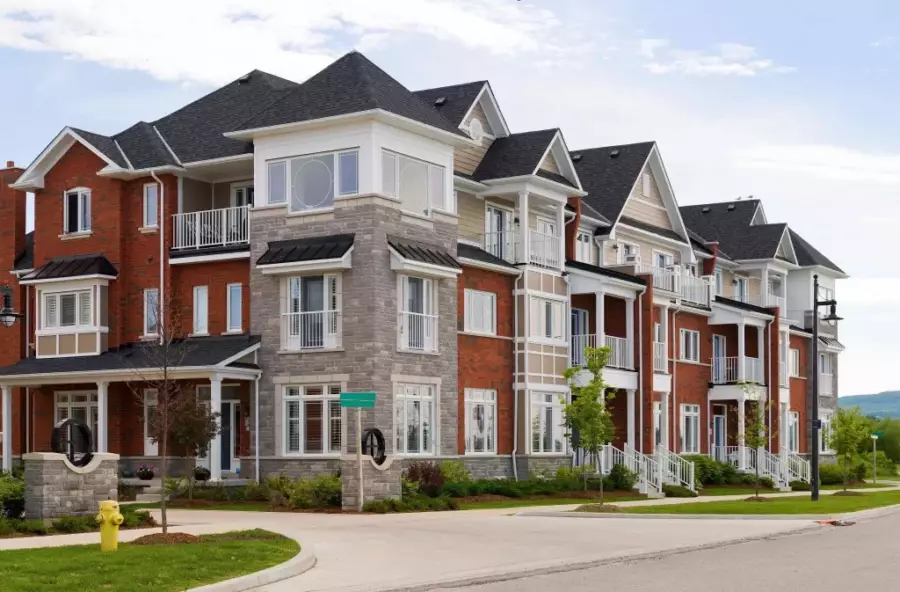 Efficient Property Management
Successful professionals recognize the importance of efficient property management for maximizing returns. Implement effective management practices, whether through in-house management teams or professional property management companies. This includes tenant screening, rent collection, property maintenance, and timely resolution of tenant concerns. A well-managed property ensures tenant satisfaction, reduces vacancies, and maintains the overall value of the investment.
Tenant Acquisition and Retention Strategies
Professionals employ effective tenant acquisition and retention strategies to ensure a stable rental income stream. They prioritize marketing efforts targeting their desired tenant demographic, conduct thorough tenant screening processes, and offer competitive rental pricing. By fostering positive tenant relationships, providing exceptional customer service, and addressing tenant needs promptly, professionals increase tenant satisfaction and encourage lease renewals.
Monitoring Performance and Adaptation
Performance Tracking and Analysis
Monitoring the performance of multifamily property investments is essential for making informed decisions. Professionals closely track key performance indicators (KPIs) such as occupancy rates, rent collection rates, operating expenses, and return on investment. This data-driven approach allows them to identify areas for improvement, make adjustments to their strategies, and optimize the financial performance of their investments.
Adaptability and Market Trends
Remaining adaptable to market trends and changing conditions is a hallmark of successful professionals. They stay informed about emerging market trends, rental demand shifts, and evolving tenant preferences. By adapting their investment strategies and property offerings accordingly, professionals can stay ahead of the curve and capitalize on emerging opportunities.
Conclusion
Thriving in the multifamily property investment industry requires a combination of industry knowledge, effective strategies, and a strong network of professionals. By understanding the dynamics of multifamily properties, conducting thorough market research, building a robust network, implementing sound financial strategies, and prioritizing efficient property management, you can position yourself for success.
Remain adaptable, monitor performance closely, and continuously seek opportunities for growth and improvement. With the right playbook in hand, you can navigate the multifamily property investment landscape with confidence and achieve your financial goals.
Also read: Things to Look Out for When Buying Your First Home