Field trips are enriching, fun, and valuable learning experiences for young children. They expand the curriculum, strengthen observation skills by immersing children in sensory activities, and build background knowledge and vocabulary essential for success in school and life. Field trips also allow students to stretch their legs, enjoy a change in routine, and explore the community hands-on.
The idea of having a field trip for daycare in Mount Albert is exciting. You must also ensure it's safe, well-organized, and contain fun learning activities suitable for preschoolers.
Like any other outdoor activity, a successful and comfortable field trip requires proper preparation with attention to the needs of the children. Here are a few stress-free tips to help you plan a successful field trip for your preschoolers:
1. Prepare a List, and Plan the Schedule
The 1st step to guaranteeing a stress-free outing with the kids is to plan ahead. If necessary, create a list of essentials and schedules. This list may include the children's names, emergency contact numbers, first aid kit, and other self-care items you and the class should bring. You may even consider making a small bag of essentials for chaperones.
You should include all the details in your itinerary, including the time for departure, what to do when you arrive, and the activities your preschoolers can enjoy. When you create a list of activities, consider the kids' attention span and how long each activity would last. Children will get in trouble if they don't know what they're doing, so plan every activity with the utmost care.
2. Finalize the Location
If you haven't decided where you're going, do some brainstorming. Decide with your colleagues involved in the trip so they can help you narrow down your options of possible locations. Make sure the location can accommodate you and is safe. It should also be spacious enough to let the children have fun while engaging in educational activities.
Do some quick research to see if there are ideal places that can enhance and reinforce your curriculum goals. Additionally, check if the cost, location, and services meet your expectations.
3. Talk to Your Students About Safety Rules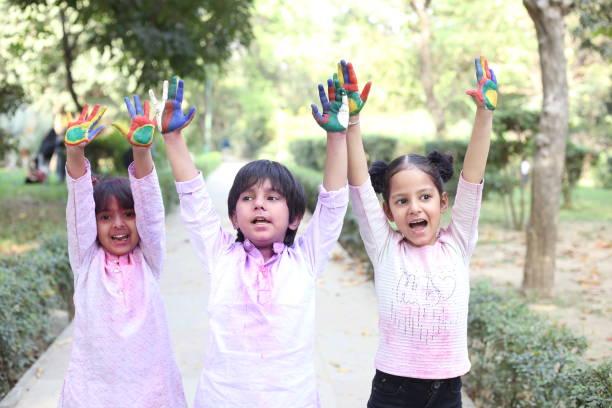 Talk to your students about the expectations and safety rules of the field trip. Make sure to repeat these to them daily to help them commit them to memory. Also, ensure that each student knows which group they belong to and who their chaperone will be.
This is also an ideal time to find out which students have allergies and other medical conditions. List down their names, and keep them with you. If not, then inform the chaperone if there's someone in the group who has an allergy. The school nurse will likely provide proper medications if you do these in advance.
4. Arrange Transportation
Another fundamental thing that you should include in your to-do list is to arrange transportation. You can search for a charter service in Toronto that has an excellent track record for taking students on field trips. When you decide to take a bus or staff vehicle, make sure to prepare the required forms.
Before you board the bus, have a safety speech to your students and stress the importance of staying in their spot.
Lastly, confirm with the charter service the pickup and drop-off time. But if the location is close, you may walk to the destination.
5. Don't Forget About Supervision
Decide how many adults you should take to handle the children. This will depend on your student's behaviour, age, and maturity. You can talk to the administrator about taking the teacher's aide or an extra teacher's aide on the trip to look over the kids. Alternatively, you can ask a few parents to volunteer.
6. Make a Permission Slip
Lastly, make a permission slip. Ideally, it should contain where you are going, the purpose of the trip, when you are leaving (including the time you'll be picked up), transportation arrangements, the school's contact information, and what students need to wear and bring. It should also contain the signature of the guardian(s). Remind your students to bring back the forms regularly.
Organizing a field trip at first can be stressful, but the rewards you reap after are worth it. You will be one of the instruments of broadening your students' world views and allowing preschoolers to engage in real-life environmental experiences. Hopefully, the above-listed tips will make your outing with your preschoolers smooth, fun, and successful.