Netflix released a teaser for "Queen Charlotte" on February 14. Showing Queen Charlotte and King George in a fight for love. Moreover, they announced a release date of May. On March 23, they released a longer trailer that shows Charlotte's arranged marriage to George. And the challenges they face in their love story.
A New Teaser for the Series
In September 2022, Netflix gave fans a glimpse of actor India Ria Amarteifio as young Queen Charlotte. In the upcoming prequel series. Furthermore, the show was announced in May 2021. And in March 2022, the "Bridgerton" Instagram account shared a post introducing the cast.
This includes Adjoa Andoh and Arsema Thomas. As well as Golda Rosheuvel. Moreover, she will reprise her role as Queen Charlotte. The prequel will follow Queen Charlotte's rise to power. And also feature Ruth Gemmell as Lady Bridgerton and Corey Mylchreest as young King George.
A Powerful Queen
Queen Charlotte comes across as a powerful figure in the series. She is the wife of King George III. And has a close relationship with Lady Danbury. A prominent member of high society. Throughout the series, Queen Charlotte is a patron of the arts. And a supporter of Lady Danbury's charity work. She is also a fashion icon, donning elaborate hairstyles and bold fashion choices.
In real life, Queen Charlotte was the wife of King George III. And the queen consort of England from 1761 until her death in 1818. Furthermore, the queen was known for her patronage of the arts. And her love of music.
A Queen for the Commons
She was also a supporter of charities. And was involved in several philanthropic organizations. She was a strong advocate for the education of women. And as a patron of the Ladies' Society for the Relief of Negro Slaves.
One of the most interesting aspects of Queen Charlotte's historical background is her African ancestry. While it is not known for certain. Some historians believe that Queen Charlotte may have had African heritage through her Portuguese ancestry.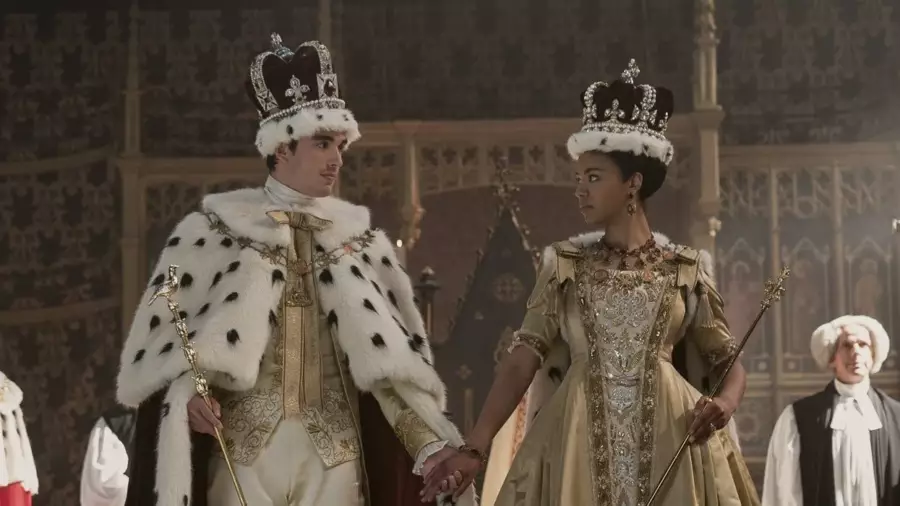 A Different Ancestry
This theory has portraits of Queen Charlotte as evidence. These show her with features that are not traditionally European. Such as a wide nose and full lips.
In Bridgerton, Queen Charlotte's African ancestry blossoms. Through her close relationship with Lady Danbury. A Black character who is also a prominent member of high society. The show also explores issues of race and class in Regency-era London. Through the experiences of characters like Simon Basset. The Duke of Hastings, and Marina Thompson, a young woman from a lower-class family.
Conclusion
Queen Charlotte is an important and intriguing character. Both for her role in the series and her real-life historical background. Moreover, her work for women's rights makes her an inspiring figure. Furthermore, her potential African ancestry adds an important layer of complexity to her character. We hope to see more of her in the series. The next season will be intriguing.
Also read: Jesse Armstrong Confirms Succession Series Will Stop After Season 4