With the best 10 Android games that we have compiled, you can spend countless hours having fun. There are many different types of games available in the Google Play Store, including first-person shooters, Adventure, survival, racing games, strategy games, and more.
Finding the most interesting games in the Play Store can be difficult because there are millions of titles to choose from. And even though the majority of the best Android games are available for free, there are a few that call for a fee to be paid before they can be downloaded.
There is no need to be concerned because all of the top recommendations in a wide variety of genres have been compiled in a single article. With the finest Android games that we've found, we've got you covered no matter what kind of gaming experience you're looking for – whether you want to spend hours immersed in an RPG or challenge your strategic prowess.   Enjoy!
1. Call of Duty Mobile
The long-running series of Call of Duty games, which are famous in general for the action and storyline of their games had long been ported for Mobile. You can compete against other players in a variety of different game options, such as a 5v5 deathmatch or a battle royale with 100 players. The game takes place across a number of different locations, some of which may be familiar to you from earlier Call of Duty games you played on consoles or PC.
First-person shooter Call of Duty: Mobile was launched in October 2019 and was created specifically for mobile phones. The game can be played for free, but there are optional in-game purchases available, such as combat passes and accessories. There is not a conspicuous pay-to-win system present in this game overall.
Recent updates have introduced new maps for you to discover and perform on, as well as new concepts for ranked rewards to choose from.
Although it uses a minimal amount of resources overall, the game cannot function without a constant internet connection. This prerequisite is necessary because of the multiplayer system as well as the method by which the game maintains track of any in-game purchases you may make. You can improve your gameplay and your chances of coming out on top of a battle by making use of a controller.
2. Alto's Adventure
You take control of Alto and his companions in this endless runner video game, which is presented in a two-dimensional style. Your objective is to help them snowboard down the steep slopes of the Alps. You'll come across deserted remains, have to abseil off cliffs, and save wild llamas as you travel along this path.
Simply tapping the screen causes the character to jump, and tapping and holding the screen causes the character to spin in the air. The controls in Alto's Adventure are as easy to use as they are efficient.
Even though the primary objective of Alto's Adventure is to travel as far as possible, you can also choose to work on completing a number of side quests in the time between games. In total, there are 180 unique objectives that can be completed in the game, and there are also five secret characters that can be uncovered if you look hard enough.
The game's jaw-dropping visuals are its most impressive feature. The game Alto's Adventure has a day-to-night pattern and various weather conditions, both of which contribute to the game's beautiful visual presentation. It is not an exaggeration to say that this game is possible in the running for the title of one of the most aesthetically pleasing games ever developed for Android.
3. Among Us
A fun game that is jam-packed with action and full of mystery is one that you can find in Among Us. Come along with the crew of a spacecraft as they explore the cosmos… and find out that a dangerous intruder has managed to sneak onboard, with the intention of killing everyone on board!
In the game Among Us, all of the action takes place on a spaceship that is constructed out of a variety of different components. When you begin a new game, whether it be online or against the computer, you will be given a part in the game that is kept a secret from the other players. This role could be that of a crewmate or an imposter. If you are playing the role of the imposter, your objective is to eliminate the complete crew by approaching them stealthily and pressing the kill button.
However, if you are a member of the squad, you will need to keep an eye out for the imposter and do your best to determine who it is… before it's too late to do anything!
In order to accomplish this, a chat room containing all of the players will become visible after all of the action has concluded. In this room, the players will be able to discuss and decide on the identity of the imposter based on what they've seen during the game. During the course of the game, players have the ability to communicate with certain objects located throughout the ship's rooms.
4. Mini militia
Mini Militia Mod Apk Unlimited grenades is an absolutely incredible 2D shooting game in which players compete against one another in battles that are incredibly intense and take place at a furious pace to determine who has the most skill as a soldier. It is highly recommended that you give the game a try if you are looking for a fun and fast-paced 2D shooter game that you can enjoy on the go in the comfort of your mobile device because it is quite simple to get into the game, but it is incredibly difficult to let go of once you start playing it.
Doodle Army 2: Mini Militia's accessibility makes it quite simple to begin playing, which is undeniably one of the game's most notable strengths. You'll be able to grasp everything on your own in minutes because the shooting mechanics aren't overly complicated and the control scheme is pretty straightforward.
Doodle Army 2: Mini Militia features free-for-all multiplayer combat. The objective of this mode is to eliminate as many other players as you can before the timer expires in order to earn the most points. The fact that players are provided with many different paths to inflict chaos on their rivals is one factor contributing to the game's high level of entertainment value.
Sniper rifles are available for players who want to pick their enemies apart from a distance. Still, there are also mighty submachine guns (SMGs) available for players who want to get up close and personal with their enemies. These SMGs can be dual-wielded in order to wreck enemies from close range.
Doodle Army 2: Mini Militia can be played online but there is also an offline multiplayer mode where upto 12 persons can connect through local wifi and enjoy
5. Apex Legends Mobile
The smash hit free-to-play battle royale game Apex Legends is now available on mobile devices. It is an excellent first-person shooter that has a gameplay style that is very similar to the original game. There is also the option of using a controller if you find the touchscreen settings to be too restrictive. You start off with access to a small selection of stories, and as you gain levels, more become available to you.
Experience the intense gunplay, the massive World's Edge map, and the heart-pounding matches where you compete for dominance. If you've never experienced the thrill of a battle royale game before, Apex Legends is likely one of the finest titles to start with.
6. PUBG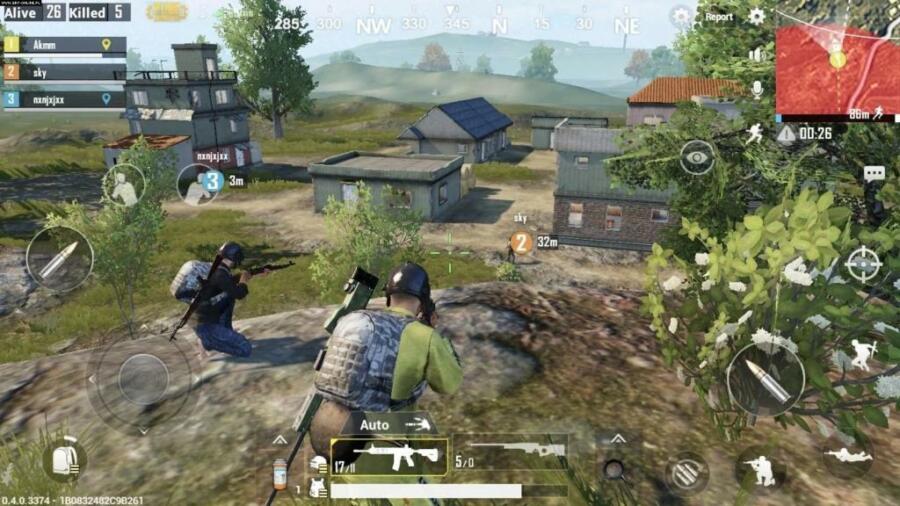 In the game, you get the opportunity to compete against other online participants in a Battle Royale that features 100 people. You are currently competing on a confined map in which only one person can remain victorious at the level's conclusion. You will need to move around each setting in order to collect the resources you need to succeed, including weapons and a great deal more.
In order to play, you will need to do this. But that's not the end of it. Every minute that goes by results in a further reduction in the size of the map.
You'll find a variety of additional game modes in PUBG MOBILE, in addition to the standard game mode. These additional game modes include a "team deathmatch" that pits four players against each other, a mode in which you battle hordes of zombies, and a mode in which you compete to drive a variety of vehicles. In addition to that, naturally, each of these game modes is accessible on the beta edition right now.
Using the settings menu, you can also modify the amount of graphical detail that is displayed. This means that you are able to customize your experience to correspond most closely to the capabilities of your smartphone. In addition, the controls can be adapted to your taste.
7. Grimvalor
Platforming and role-playing game elements are combined in Grimvalor. Timing is everything in this game, whether you're trying to avoid getting hit or initiate an assault. The game is quite fascinating and a lot of fun to play, despite the fact that the final bosses could be difficult for some players or even frustrating for others.
In spite of this, Grimvalor is a game that is difficult to dislike because it gradually becomes more difficult as you play through it. There are a few significant increases in difficulty, but if you have enough perseverance, you'll be able to get past them. The creators of the game give you a free trial run of the first Act before requiring you to make a purchase in order to access the remainder of the game content.
8. Genshin Impact
There is a very good reason why Genshin Impact continues to be one of the most-played video games all over the world. The game is a stunning take on the gameplay of The Legend of Zelda: Breath of the Wild, despite the game's questionable gacha techniques and questionable methods of monetization. You are given a vast open world to explore, and there are many activities available to you.
In order to have the most fun possible with Genshin Impact, you will need to make use of the elemental battle system as well as the party system that is comprised of characters. The console and Computer versions of this game can share saved data, making it a highly addictive experience. So you can play on your phone and continue on Console. perfect cross-platform game.
9. Asphalt 9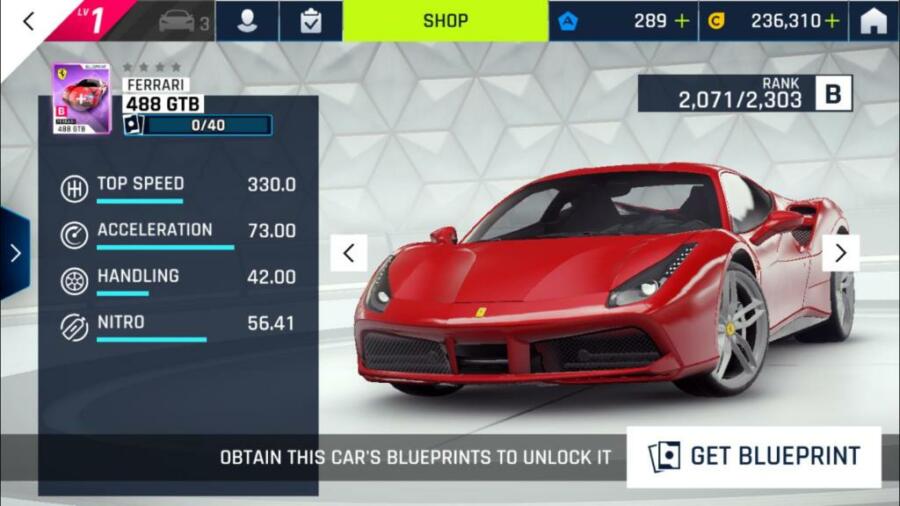 This racing game features amazing supercars, excellent graphics, and the chance to compete against the finest drivers in the world. You have the opportunity to make a reputation for yourself by competing against other online players in an effort to win the title of best racer in the world.
The animations in Asphalt 9 Mod Apk Unlimited Money are particularly impressive, and they are one of the game's best features. Gameloft went to great lengths to create landscapes, racetracks, and atmospheres, as well as weather elements. In addition, there are 70 different tracks and 800 different seasons for you to compete in on your way to renown. It's remarkable how much content the developer squeezed into this game.
If you've played Asphalt 8: Airborne, you'll be pleased to learn that the gameplay of this racing game is even better than what you experienced on Asphalt 8.
10. Gangstar Vegas
Gangstar Vegas is an action game that takes place on the dark streets of Sin City and is guaranteed to keep you at the forefront of the action. It is the fourth installment in Gameloft's series of open-world games modeled after Grand Theft Auto and the most expansive of the bunch to date.
The game world in Gangstar Vegas Mod Apk Unlimited Money is enormous; incredulously, it is nine times larger than the game world in the previous installment, Gangstar Rio. There are a total of 80 different missions to complete, and the gameplay for each one is very different from one another. Some of the missions involve prize fights, while others have you pursuing bad guys on foot or competing in street races. In Gangstar Vegas, there are a lot of different challenges that let you compare your score to that of other players on internet leaderboards.
The atmosphere of Las Vegas makes for a lot of enjoyable activities, whether it's racing bad guys down the strip at high speeds or playing blackjack in the casinos to win more money. Both of these activities take advantage of the city's setting. As you progress through the game, you will become aware of just how much there is to discover in Gangstar Vegas, and you will be impressed by the amount of detail that is present in the game world.
There is a wide variety of weaponry, such as firearms, grenades, Molotov cocktails, flamethrowers, and baseball bats, all of which can be collected and upgraded in Gangstar Vegas. Altering your appearance with new clothes, a new hairstyle, or even a chipmunk mask is another service offered at the store. It goes without saying that you can also purchase vehicles, and the selection is extremely diverse, ranging from mopeds and trial bikes to monster trucks and tanks.
Also read: 11 Best Free PC Games