Shopify processed $79.5 billion worth of orders in 2021. And it is trusted by 1.75 million sellers who use the platform as their digital storefront. Considering setting up a Shop on the Internet? Shopify is hands down the simplest and the most effective solution. It comes with a truckload of features. Multiple themes, additional plugins, integrations, shipping, you name it and Shopify has it. Plus Shopify is also very easy to use. This has also been well documented by the countless accounts of people who have powered their business with Shopify. Without any technical help.
But you should hire a Shopify expert for your business needs.
Why?
If thousands of others could set up a shop on Shopify without dedicated experts, why can't you?
That's because the average revenue of a Shopify store is around $3,897. Now let's consider between 10% to 40% of profit margins on that. Thus, unaided, you'd only be taking home a meager amount from your Shopify store. But you want to see your shop attract visitors, gain revenue, and make tons of profits, right?
You want to be among the top 10% of Shopify stores (that earn a revenue of $226 per customer). For that, you'd need experts backing you up. Still on the fence? Here are 5 benefits you'd get with Shopify experts to help you make up your mind.
5 benefits of hiring a dedicated Shopify expert for your business
1. Make your Shopify theme truly customized
Shopify offers 8 free themes to choose from. There are also over 280 paid themes available. Now we know there are almost 1.75 million Shopify stores. That leaves us with approximately 5800 stores using the same theme. Sure there are theme customization options. But the basics remain the same. If you use a theme that 5800 others are also using, you can't go far to create a space for your business on the Internet. And in your audience's heart.
However, a dedicated Shopify developer can help you out. How? By designing a truly custom theme for your business.
Other than standing out, a custom Shopify theme also lets you cut down on features that your audience won't need in favor of adding the ones that actually matter. And having the right of features on your Shopify store is the key to creating a desirable customer experience.
2. Focus attention on your business and not just your online storefront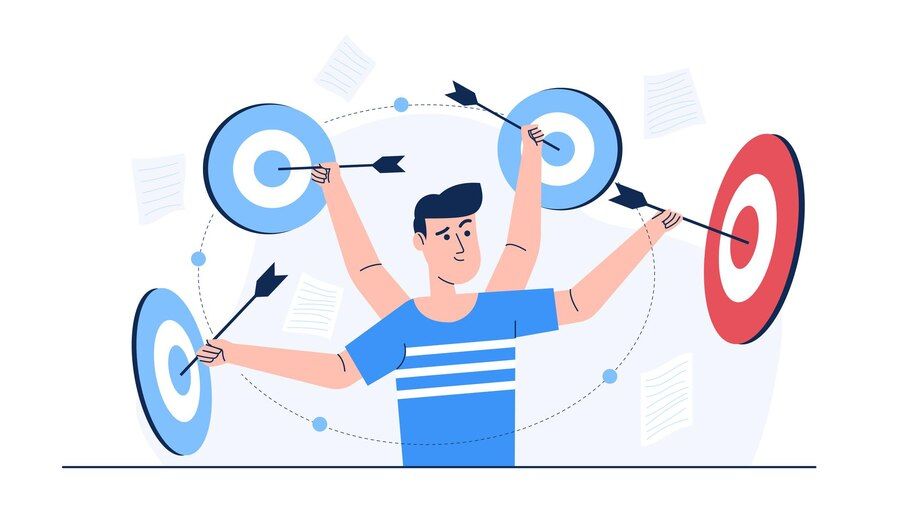 Running a business is a full-time job.
You need to deal with unrelenting suppliers.
Look after the processing.
Address customer concerns.
And manage money and taxes.
There's already a lot on your plate.
The responsibility of handling an online store is an added hassle.
Even with Shopify taking care of your domain name and hosting, here's what you'll have to devote time to –
Categorization of your products on the category page
Canonicalizing the pages for different types of the same page
Optimizing your website for search engines
Ensuring a smooth user experience for your customers
Handling payment method integrations
Keeping your site secure from data breaches and hacks
Keeping your website updated
Now you can skip a brunch with friends once in a while to work on your Shopify store. Or you can request your business partner to lend a helping hand. You might also hire an intern or fetch a freelancer from Fiverr for a while.
But for the long-term, continuous, and focused upkeep of your website, you need a full-time Shopify developer. An in-house Shopify developer can not just build a beautiful Shopify site for you but also maintain its functionality.
Bug fixes? Design updates? Version upgrades? Technical SEO? Integration management? All-around security? An experienced Shopify developer can handle everything for you. And give you enough time to focus on your core competence to yield great business results.
3. Continuously optimize your Shopify store for more sales
You cannot build a successful business and let it run on autopilot. Similarly, your Shopify store also needs constant attention, touchups, and tweaks. Based on how users interact with your eStore, you need to optimize it for higher conversions. It could be something as simple as changing the background color to provide more clarity while reading. Or something as complex as reworking your shopping cart to align with your buyer journey and your goals.
If you go DIY for a while and then hire freelancers when you hit a roadblock, your store would look like a messy patchwork. And that isn't how you'd be able to rake in more revenue.
To make sure that your Shopify store is always being monitored for possible optimizations, you need dedicated personnel. A remote Shopify developer on your team would do the job seamlessly.
4. Build a store that is consistent with your brand in terms of the look and feel
Your Shopify store is the digital address of your business. And it should look and feel exactly like your brand's offline presence, right? But how can you integrate your brand guide with Shopify?
That's close to impossible. Unless, of course, you know how to get into Shopify's backend and edit the code for customization. Shopify markets itself as a platform that lets you go online without the need to code. But in reality, if you want your digital presence to coincide with your brand's image, you'll have to code.
Don't know how to do that? Instead of Googling guide videos and seeking advice from the open community, hire a developer for Shopify.
A dedicated Shopify designer will bring your branding guide to life with your online store. Without any extra costs that a Shopify agency might charge and absolutely no hassle.
Shopify has over 1500 free plugins available in its app store. There are 2500+ paid options too. And these 4000+ options can be used to add many relevant features to your Shopify store. The Shopify SEO and payment plugins are the most popular ones. But finding, installing, activating, and managing Shopify plugins is no easy feat. You need to also understand which plugins aren't compatible with each other to avoid breaking your site.
If that wasn't enough, Shopify also offers integrations options with social media channels. Again, setting up the integration for multi-channel sales is easier said than done.
The easy way out? A Shopify developer, who just needs to be told what feature you want on your shop. Then it's the developer's job to find a suitable plugin and set it up properly. And if there isn't a plugin that can do the job, a Shopify expert will also be able to develop a plugin from scratch to meet your business needs.
Explore the top options for hiring Shopify experts
Once you have made up your mind to make the most of Shopify with a dedicated Shopify expert by your side, it is time to don your hiring hat.
Here are a few options for hiring Shopify experts that you can consider:
A freelance Shopify expert, only if you need someone for short-term assignments.
A full-service Shopify development team, if you need more than just Shopify development, including SEO and marketing services too.
A dedicated remote employee on payroll, if you want long-term support but don't need an entire team.
With that, you are equipped with all the information you need. Hire a Shopify expert today.
Also read: Smart Tips on Shopping for Modern Furniture