Some people love small dogs as they are cute and easy to handle. But small does not mean that they are inferior to large dogs. Small dog breeds are feistier and loyal. They love their owners and get attached to them for life. They are also good companions for kids and will be ready to play with them. Moreover, small dog breads are easy to carry when you are travelling. You can keep them in your car or take them on a bike ride. On the whole, they are little bundles of joy.
Here is the list of top 10 small dog breeds in the world that are suitable for your kid's to own.
1. Chihuahua
The first in our list is the popular small dog breed called Chihuahua. The adult dogs just weigh 2.7 kg. The breed is originally from Mexico hence the name Chihuahua. They are one of the adorable dog breeds because of their loyal and fierce nature. They have the quality of becoming attached to one single person in the family. So if you want a friend for your kid then this small dog breed is perfect. There are few varieties in Chihuahua breeds and some have short hair and others long. They are nervous around strangers but extremely loyal to their owners.
2. Yorkshire Terrier
This small dog breed is originally from Yorkshire England. They have long hair and appear extremely elegant. They weigh over 3 to 4 kg. But the dogs are not suitable for outdoors life however can become a great friend to your kids. They are active and loyal. The breed is a fast learner and has a curious nature.
3. Boston Terrier
The Boston terrier has a masculine body with alert eyes. The breed is sensitive so it will take time for the dog to adapt to family life. But they are loyal and loveable. They have a short coat so you may have to take care of them on extreme weather conditions. You can find Boston Terrier puppies for sale with reputable breeders like Infinitypups. 
4. Shih Tzu
This dog breed is a little ball of fur as they are extremely cute. They are from China and are one of the oldest dog breeds. The name of the dog means little lion. Many dog lovers prefer the dog because of their silky hair. However, the dog requires maintenance from time to time.
Also read: Pictures of These Doggos From Day-care in South Korea is Winning The Heart of Everyone
5. Pug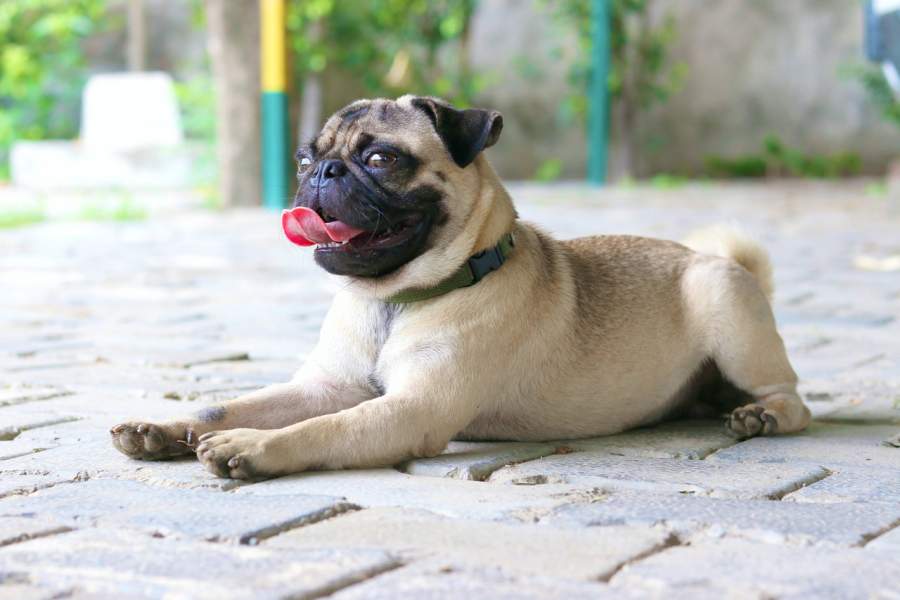 Who will not love a pug? This is one of the popular small dog breeds in the world. They are popular because of their face. They are sensitive and crave attention from their owners. But they are loyal pets who love to play with children.
6. Papillon
These small dog breeds are famous because of their butterfly ears. Papillon is French word for butterfly hence the name. They are good lapdogs for your children. However, they are dainty so you must be gentle with the breed.
7. Pomeranian
These dog breeds are one of the popular small dog breeds in the world. They are active and feisty. Moroever they are also jealous of the love of their owners if they become attached. They love their owners and are always ready to play with them. However, their fur sheds from time to time so a good maintenance is a must.
8. Maltese
These breeds have white curly fur. They are family dogs so will adapt to family life quickly. They are also easy to maintain and will be a good companion for your kids. You can see them in eighteenth and nineteenth-century paintings sitting on the laps of aristocrats.
Also read: 8 Awesome Reasons to Throw Your Dog a Party
9. Toy Poodle
They are one of the adorable dogs in the world. These small dog breeds are elegant and graceful. At first glance, they resemble a soft toy hence the name. But appearances can be deceptive because the breed is active and playful. Their coat is curly and their eyes are small. The dog's place of origin is France.
10. Corgis
These breeds descend from Great Britain and they are the favourite dogs of Queen Elizabeth. There are many kinds of corgis such as Welsh corgi and Pembroke corgi. They look cute while walking. The breeds are also extremely loyal to their owners and perfect for large families. They are diligent, bright and also affectionate. If you have a large area in your backyard, then Corgis are the dog for you.
Conclusion
These are the best top 10 small dog breeds in the world. You will surely feel happy when you adopt one small dog. Moreover, your kid will get a good and loyal friend.