You may have heard of the many superstitions surrounding the itching of the right hand. Some claim that having an itching right hand indicates that you're likely to lose money, while others claim it represents power, independence, and personal development.
What is the situation, then? Do you have good or bad luck, or is it just a myth if your right-hand itches?
You have arrived at the appropriate place if you want to learn more about the spiritual significance of having an itching right hand. This article will give you additional information on the superstitions surrounding itchy hands.
Origins of The Right-hand Itching Superstition
The pre-Christian era Saxons and Celts are where the itchy-palm superstitions first appeared. They started rubbing their itchy palms on silver because the Saxons thought stroking their itchy skin on metal would heal most illnesses.
As time passed, this idea developed into a superstition that said if you had an itch, money (silver coins) was on the way. This superstition was adopted by the Romans, particularly by fortune tellers, who gave it additional interpretations to create the current form.
Others thought that rubbing your hands on wood when you had an itchy hand was a good luck charm that would bring you more money and protect you from bad luck.
Possible Meaning of Right Palm Itching
Right-hand itching can indicate various things depending on the culture and spirituality involved, including giving or receiving money, finding a new career, or meeting new acquaintances.
Different Versions of The Superstition: Money could be Coming In or Going Out
The feeling of itching in the palms can mean many different things, but many cultures frequently understand it as receiving money or a debt that needs to be paid. A widespread superstition is that if one palm itches, you will receive new financial support; if the other hand itches, you will be required to pay.
Since most people are right-handed, the right hand is often regarded as active, and the left as passive in many cultures. This means that although the right-hand itches, the left-hand itches when money needs to be given out. But the situation might equally be reversed.
Right Hand Vs. Left-hand Itching for Men and Women
Itching in the right palm might imply different things for both men and women. If you have an itching right hand and are a man, it indicates that you will attract money; however, if you are a woman, it indicates that you will lose some money.
On the other hand, a woman's left palm itching is viewed as a good sign.
An Itchy Right Palm Could Mean You will Make Important Changes
If you have an itching right palm, this may indicate that you will move to a new area or end a career, relationship, friendship, or another aspect of your life since you are no longer content with it. A scratchy right palm may also portend that a new person will soon join your life and significantly impact it. Be at ease, though. Beginnings are renewed after an end.
You may Soon Receive Some News
Is there an itch in your right palm? It is believed to indicate that news will come from a distance. However, one myth holds that you'll need to spit in your scratchy palm to obtain it.
An Itchy Right Hand could Mean Bad Luck
Right-handed itching is interpreted as a portent of tragedy or bad luck. On the other hand, it also mentioned that rubbing your scratchy hand on wood will bring you good luck, so there is a very simple way to reverse your unfortunate circumstance.
Having An Itchy Right Palm could Mean You're About to Win A Fight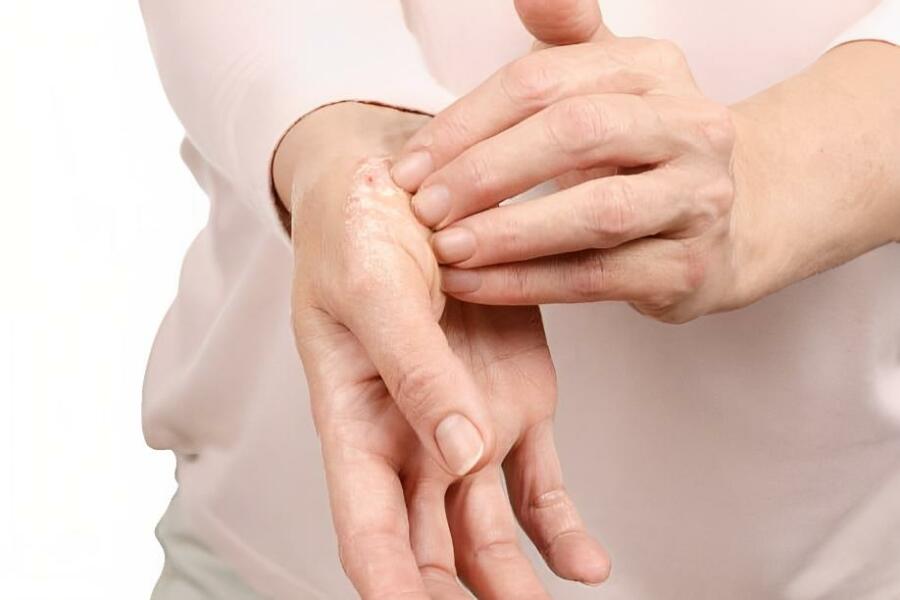 In some cultures, having an itching right hand portends winning the fight or being in control when you're up against it.
However, you should start fleeing if you have an itch in your left palm because this indicates that you are about to lose the battle. An itch in your right hand may portend good fortune, but you'll have to work for it.
What to do When You've Got An Itchy Right Palm: On A Wrap
Therefore, itching in your right hand can be a bad omen of financial loss. If your right palm itches, you should avoid gambling, take a break from the stock market, or cut back on excessive spending. However, you shouldn't gamble with your money or health or make life-changing decisions based solely on superstition. Anyhow, it's always a good idea to exercise financial caution.
To receive protection from harmful energies and draw money or prosperity, you can also utter an affirmation or a prayer as soon as you wake up.