The anime community remembers the legacy of Kissanime. Since major legit platforms don't offer a plethora of on-air, seasonal anime, the community has no choice but to look for 'other' means. Therefore, privacy is not a compulsion but a necessity. Though there are some cool initiates taken by some well-known channels on YouTube, you cannot deny the popularity of anime sites. So, what happened to arguably the best anime website? Well, find out everything you need to know about Kissanime.
Kissanime: An Overview
Kissanime was a popular website for anime streaming. Moreover, the site had its manga equivalent, kissmanga, that provided a lot of manga series for free. The whole anime community loved both the sites as they offered countless anime and mangas. The layout and user interface were better than most of the websites similar to it. In fact, the website used to update the day-to-day release pretty quickly.
All in all, the site had the crown on top when it came to offering animes. Furthermore, the users loved the streaming system, as you could stream videos without much buffering. In addition, you could also keep a list of the animes you have watched, or watching. Kissmanga too was good for manga lovers.
What Happened to The Website?
On 14th August 2020, it was a sad day for all the anime lovers, as the website was shut down forever. It came as a shock and a huge loss to all the anime and manga fans. It's worth mentioning that this website is the hub of 80% animes. After the news of its shutting down, the entire community went into chaos and shared to social media how much the site meant to them.
Also read: CotoMovies App – How to Download CotoMovies Apk for Android, iOS & PC?
Why Did It Get Taken Down?
With kissanime down, people have come up with many theories and conspiracies as to why such a popular platform met such an end. According to the support team, the shutdown was basically due to Japan's strict crackdown on piracy. Therefore, all the files were taken down by the copyright owners. It's also worth mentioning that Japan will enact even strict copyright laws from 2021s.
Will the Site Ever Return?
Nobody knows whether it will make a comeback or not. However, there were a lot of clone websites after its sudden demise. Though most of them too is no longer available. Moreover, unofficial clone websites may carry malware. So, we don't really recommend them.
While we celebrate the legacy of Kissanime, it's also true that it's not easy to end the will of the anime viewers. Therefore, a lot of similar websites will emerge from time to time. Just like we provided a few kissanime alternatives above, there are countless other options out there on the web.
8 Websites That are best KissAnime Alternatives
It's not easy to fill in the shoes of the site. However, there are a few websites out there that do offer similar features. With kissanime down, it's time to check out a few working alternatives.
1. Animefreak
In the first place, Animefreak is one of the best kissanime alternative websites. The website is the number one place to watch anime videos. Further, the website allows Anime fans to watch videos online. Here the fans can watch anime videos without any subscription.
In other words, Animefreak is a free website to watch Anime. It includes a variety of Anime to view. Furthermore, Animefreak contains both old and new anime. The website is easy to use. It includes easy access to shows with ratings. Also, one can download Anime from the website through third-party tools. Lastly, the Anime also includes English subtitles for easy understanding.
2. Animedao
Animedao is the second-best alternative website to KissAnime. Further, Animedao is a free online streaming platform. It is the best place to watch Anime by all fans. Further, the website streams Anime with fewer ads. The creators of Animedao offer a better viewing experience to all its fans.
Animedao includes several anime shows to choose from. It is the best place to keep up to date with the Anime world. Here both ongoing and completed anime shows can be watched. Also, Animedao offers English subtitles for its videos. Hence, people from all over the world can watch Anime here.
3. Aniwatcher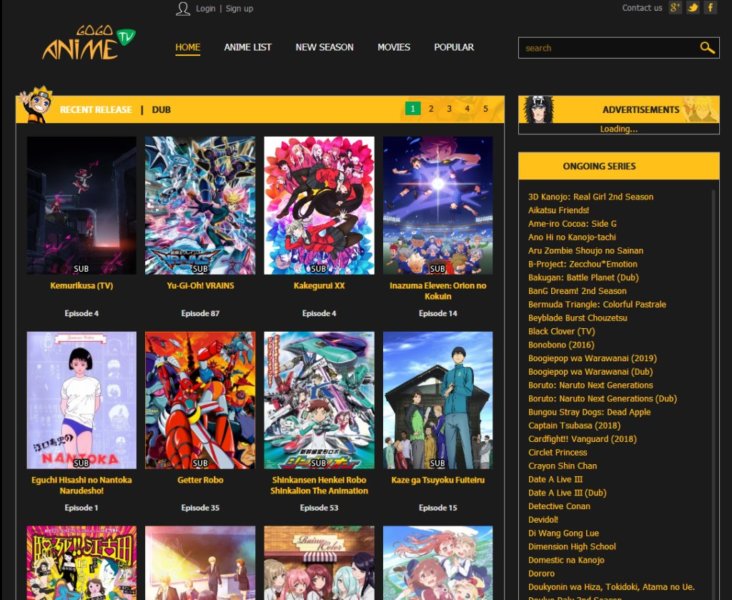 The third Kissanime alternative website is Aniwatcher. Aniwatcher is one of the most popular online websites for Anime. The best part of the website is the design. Aniwatcher is created for the fans of Anime. It includes user-friendly features for simple viewing of Anime shows.
Furthermore, the homepage of Aniwatcher includes all popular shows. Here the fans can watch Anime without sign-in. In other words, the fans of Anime can enjoy shows without sharing personal information. Finally, the website included dubbed Anime shows as well.
4. Crunchyroll
The next website on our list is Crunchyroll. Crunchyroll is one of the largest and most popular online streaming platforms. It includes a larger collection of Anime shows and videos. Further, the website also hosts Manga and Dorama. Furthermore, the best part of the website is the ease of use. It includes shows that are translated into various languages. Further, the website also includes Anime shows with English subtitles.
However, Anime shows can be watched with ads. But by paying fans can enjoy Anime without ads. Finally, Crunchyroll can be used on Android devices and phones.
5. AnimeFrenzy
The fifth website in our list that is an alternative to KissAnime is AnimeFrenzy. It is a popular alternative to the KissAnime website. Here one can find a huge list of Anime series to watch. Further, AnimeFrenzy hosts all popular Anime series. Apart from Anime, one can find cartoons as well.
Furthermore, AnimeFrenzy is also available in the form of an app. The app is available for both iPhone and Android users. Further, the website comes with a search button for quick finding of series. Lastly, the website is famous among Anime lovers. It is because it allows viewers to communicate with other fans through the chat option.
6. Anime Karma
The sixth Kissanime alternative website in our list is Anime Karma. In the first place, the website is included in the list as it's free. Further, Anime Karma offers several Anime shows and series to watch. Most of these show episodes are available in HD quality. 
Furthermore, the Anime Karma homepage includes a list of all Anime series. It is easy to look for any Anime show on the website. However, the website includes various pop-up ads. Further, click-on ads are also set all over the website. Yet it is a good place to watch Anime shows and series.
7. AnimeHeaven
The seventh website in our list that is alternative to KissAnime is AnimeHeaven. It is one of the famous websites for watching Anime series. Further, it offers free and instant online streaming of Anime. AnimeHeaven also offers people of all age groups to watch videos. It includes a huge and good list of Anime shows to view.
Furthermore, the best part of the website is that it shows a release date for Anime. It streams almost all Anime shows from Japan. Most of these shows are also available in the English version. Finally, AnimeHeaven doesn't include any survey or downloading option.
8. Watchop
The last best alternative website to KissAnime is Watchop. It is an online streaming platform for Anime shows. Further, Watchop is a famous website to watch Anime among its fans. It is mainly because it contains all episodes of an anime show. However, Watchop is a dedicated Anime website to one piece.
Furthermore, fans of one piece Anime would like Watchop. It contains all episodes and news regarding one piece. Further, the one-piece is the oldest-running Anime show from Japan. Lastly, Watchop consists of one piece episodes in English translation. Hence, if you are a fan of one piece don't miss Watchop.
Bottom Line
To sum it up, the eight websites mentioned above in the article are the best place to watch Anime. Each of these websites are good Kissanime alternatives. Further, they contain a good collection of Anime series to view and enjoy.
Disclaimer: We Does not relate to such sites. We suggest you to use verified websites only to watch movies, TV series.
Also read: Isaimini Website Leaks Tamil Movies