Securing sensitive business files should be one of the leading preferences for all business owners. But it is a concern for the small online entrepreneurs as they frequently become the victims of data theft and cyber-security risks. Maintenance is the main thing for your regular function and engaging digital security tools meant to secure sensitive data. Here we will share some security measures and what you can do to be more secure while doing business online.
Although no tools are 100% able to prevent hacking, these protections will help you make sure that your sensitive company information is as protected as it could be.
Some of the Essential Security Measures
1. Manage Strategies and Practices
Various methods are there whose goal is to secure your business, and you ought to set them as business standards. These involve the creation and use of protected passwords, PINs, and Wi-Fi servers, protected networks, encrypted data, along with software such as anti-spam, antivirus, and firewall support. All usernames and passwords that come along with the application by default have to be replaced.
Always make sure your own software is secure. Security issues can happen not only from outside but inside. So ensuring your software development is secure during every step of the process can reduce the security problems in the company. As apiiro.com states reducing risks at the design phase will also deliver secure products faster.
Business owners can't miss updating securities whenever it is available. One more thing is to have trained employees who will handle your data. And don't miss to manage security strategies and practices, including the use of the internet and email. These practices are essential for both online and offline businesses to maintain security.
2. Managing payments online
When you are running an online business, indeed, you are managing payments online. But do you know online payments can be risky for your business security? Maximum banks offering credit cards need businesses to involve data encryption code created to secure delicate records.
If it seems challenging to maintain compliance with encryption requirements, small businesses can outsource the processing of payments to reputed suppliers. These facilities are adequate and will help you save money and keep business owners anxiety-free regarding compliance with data encryption requirements.
3. Consider cyber-security seriously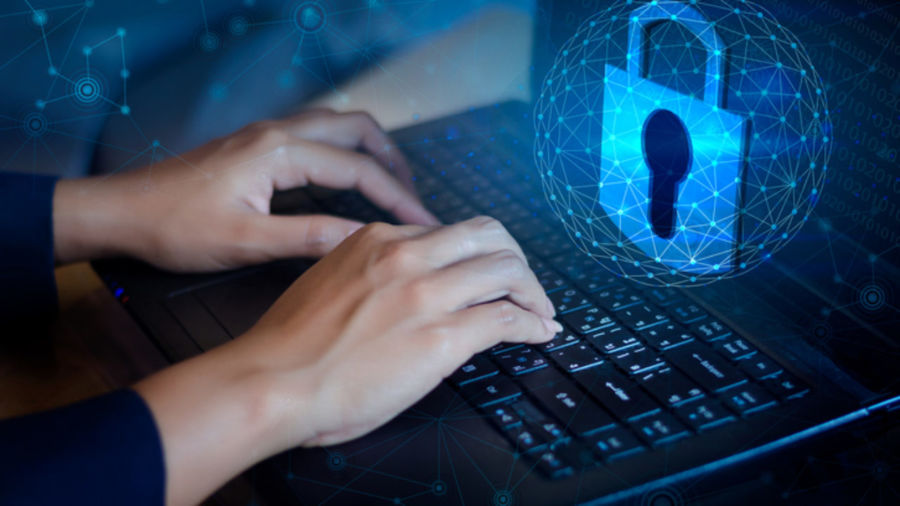 Small online business owners have a notion that hackers will not target them due to the size of their business. Therefore, they don't consider cyber-security seriously. But this attitude is unacceptable for an entrepreneur. Recently hackers are targeting small online businesses more as MNCs implement the latest technology tools for securing important documents. Therefore, it is not easy for the hijackers to break the security every time.
So, attackers are searching for unsecured business data regardless of size. Therefore, don't consider yourself secure because your business is small. Always prioritize cyber-security with a help from psono.com while doing an online business. Psono is an open source and self hosted password manager to help keep your data safe. It locks your credentials in an encrypted file and only you can your team can access your data. As an open source password manager, Psono comes with a variety of features to manage your data and access your passwords more easily than ever before.
4. Mobile gadgets
Mobile devices are an inseparable part of online business. Using personal Smartphones, computers, or tabs for business can bring threats to your business security. Thus, if you or your staff use unique gadgets, there should be a separate protection plan. Your device should be protected with strong passwords that can't be broken easily. In that case, nobody could view sensitive information in case you lost your phone.
5. Do not allow every staff to access all files
Limited access to sensitive information is a must to ensure that your files are secured. Ensuring that your privacy is maintained only allows those to access data that can't perform their work without accessing it. This should be implemented for third-party vendors who conduct business operations on your behalf.
For allowing remote access, an additional security strategy is required for both third parties and employees. Several companies offer access control solutions. Pathlock is one such service provider that secures online businesses from within the system.
Things online businesses can do to keep data more protected:
Maintaining data security will not be challenging if online business owners follow some strategies discussed below.
1. Have protection against virus and update it
An antivirus is a must for keeping your data secured. Antivirus will protect your files from malware attacks, spam, and many other kinds of cyber-attacks. It will help if you update your antivirus software whenever it is available.
2. Learn the proper usage of safety devices
Various technology tools are there that help in securing data. But you can use them better when you have an idea regarding how to use them. Learn the proper usage of tools before implementing them for protecting business data.
3. Every login should have different passwords
Your security can easily be breached if the same username and password are used every time. Thus, create unique usernames and passwords for individual login.
4. Have a virtual private network (VPN)
It is essential to use a VPN whenever you use a Wi-Fi network that is not your one as you don't know how secure other networks are.
5. Two-factor authentication should be included
Two-factor authentication is a must to protect online business data from malware attacks. In two-factor authentication, the users have to pass two stages to access sensitive cyber-security information.
Conclusion
Online businesses should pay adequate attention to protecting their essential files and documents. Otherwise, it would be challenging for them to run their business.
You may also read: The Significance of Website Positioning Across the Internet