Apple remains among the leading technology companies up to this day. Hearing this is not that much of a surprise, considering that they constantly find a way to improve their devices. The colossal company recently added yet another smartphone into their collection – the new iPhone 12. Are you among the numerous tech enthusiasts unsure whether to upgrade or not? This article will let you know what to expect.
The New iPhone 12: An Overview
Let's take a look at what the iPhone 12 has to offer at a glance.
New Design and Color
Unlike the previous smartphones, the iPhone 12 lineup showcases a new box-like design. The unique combination of aluminum frame and smaller bezels makes it look attractive. Apple's strategy to reduce the overall bezel size allowed them to fit a bigger screen into the iPhone 12. Compared to the iPhone 11, the new iPhone 12 features a 6.1-inch screen (approximately 0.4 inches bigger).
The new design is roughly 11% thinner, 16% lighter, and 15% smaller than last year's iPhones. You can also look forward to a new 'deep blue' color this year, which replaced iPhone 11's purple and yellow swatches.
Support for 5G Network
Apple's latest addition is now compatible with the 5G network. Because of this new feature, you can expect the iPhone 12 to achieve faster download and upload speeds. Let's say that your current location doesn't have access to the 5G network. With the new Smart Data Mode, your smartphone can seamlessly switch from 5G to 4G whenever needed.
A14 Bionic Chip
The revolutionary tech company introduced the A14 Bionic Chipset for the new iPhone. Built on a 5nm technology, Apple claims that the iPhone 12's CPU and GPU outperform any other smartphone on the market today by about 50%.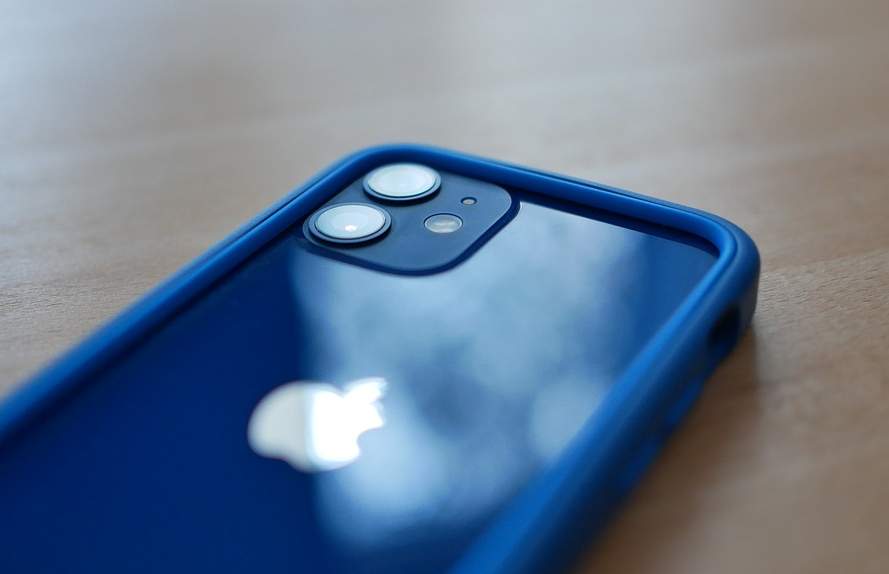 Enhanced Camera System
This year's iPhone now offers a much-enhanced camera system. The improved Ultra Wide and Wide camera sensors let users take clear photos even in dark environments. You can also benefit from the night mode functionality, which allows you to shoot crystal-clear videos even in low-light conditions.