Victoria Beckham is recently in the headlines due to her tattoo removal. Personal space is an issue when you become a media sensation. Victoria has removed her tattoo of her husband David Beckham's initials. We all know about this tattoo. It was engraved on her wrist. Thus, this act of hers has resulted in divorce conjectures between her and footballer David Beckham.
The fashion designer has spoken about the divorce speculations during her interview on the Today show. 
What does Victoria Beckham have to say about her tattoo removal?
On Thursday, Victoria Beckham appeared on Today with Hoda & Jenna. During this latest interview, she disclosed the reason behind her decision to free herself from her tattoo. We all know the tattoo featured the initials of their husband, David. Victoria revealed that she had these tattoos a long time ago, and they just were not particularly delicate. She also said that her husband and her sons possess beautiful tattoos.
In fact, Victoria further said that hers were just a little thick and bleeding a little. Also, they just weren't as intricate and pretty. She confirmed that she got rid of them just because they didn't look so nice. It has got nothing more to do with it. She continued to say that she is aware that this act of her tattoo removal has consequences.
The world is speculating about the couple's divorce. She affirmed that she was just a bit sick of the tattoo. That is all there is to it. Thus, having said that, she closed the chance for further gossip. 
David and Victoria Beckham nuptial journey
David and Victoria got married in 1999. They have been living a happy conjugal life since then. They are going strong together. We all know about their four children: Brooklyn, 23; Romeo, 20; Cruz, 17; and Harper Beckham, 11. 
Victoria also addressed her son Brooklyn's wedding to Nicola Peltz on the show
The 48-year-old fashion designer also opened up about her oldest son Brooklyn's marriage with the actress Nicola Peltz. What she said was simply graceful and honest. She said that, as a mother, it gives her immense happiness to see her son so happy. See, so human. Stars are human beings too. They, too, are real, just like us. She comments on marriage dynamics in her interview.
She states that it is all about being a close family. She further adds that you should always have the lines of communication open. Indeed, communication is an integral aspect of any relationship. She goes on to say that she can't really offer advice to Brooklyn and Nicola. It doesn't work like that.
Every relationship is singular, unique and individual. Like a true mother, she concludes by saying that she will always be there when they need her.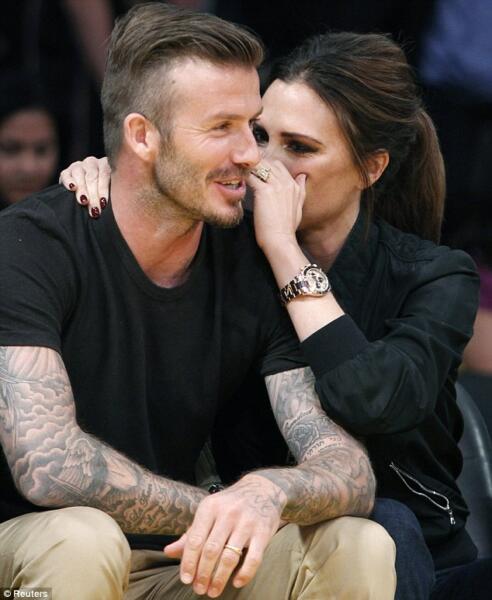 Victoria being emotional
Before wrapping it up, we must let you know that Brooklyn and Nicola were present at Victoria's latest fashion show in Paris. In fact, the whole family attended the fashion show. David went along with the other three sons. After seeing all her loved ones, Victoria ended up being extremely emotional. Her parents were also there attending her show.
In light of this, we can understand why Victoria Beckham got so effusively sentimental at the end of her fashion show. The family is tightly sewn together. It is inspirational for all of us in contemporary times.
Also read: JoJo Siwa Debuts New Pink Pixie Haircut at Los Angeles Award Show