In Wild Rift, Zoe is a mage with a distinctive playstyle because of her ability to control her opponents' skills. It is anticipated that the champion will become available in patch 4.0. The following information is provided to educate players about the trickster. As part of the next Patch 4.0 update for League of Legends (LoL), Wild Rift has revealed that the new Champion Zoe will be available. The future champion is a mage class that can quickly deal massive amounts of damage from great distances and confuses her foes with her teleportation powers. 
In addition, she can take advantage of the spells and enchantments cast by other champions, which makes her highly unpredictable on the battlefield. The preview for the Wild Rift Patch 4.0 indicates that Zoe and Zeri, the mage champion, will be made available to players during the first month of 2023.
Riot Games has not yet made any formal announcements on the specific release date for the upcoming mage champion.
Wild Rift Zoe Release Date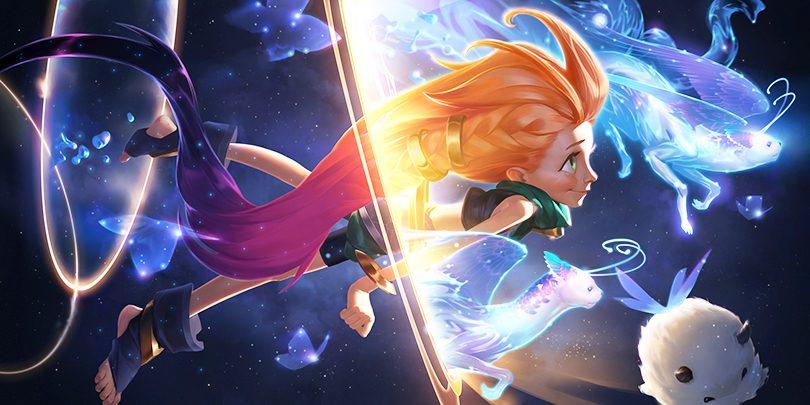 Wild Rift's lineup of mages is made almost entirely of exceptional and endearing champions. As part of the Wild Rift Patch 4.0 Chinese New Year update, a small yet potent champion will be added to the mage roster for the upcoming major patch cycle.
On LoL PC, the tiny troublemaker has been active for a while. Due to her unpredictable nature and enormous potential for damage, the champion is regarded as one of the most frustrating mages to go off against. As one of the most well-known champions in the game, Zoe's release for the mobile version was swiftly announced by Riot Games.
Zoe is expected to debut as part of the Wild Rift Patch 4.0 upgrade on 12 January 2023. Fans should check back soon for further details on the actual release date for the champion.
Build suggestions
Zoe's build is quite apparent, even though the champion has yet to be revealed. In order to maximize her potential for burst damage, she will be eager to raise her straight ability power and magic penetration.
Morellonomicon
Zhonya's Enchant Infinity Orb
Luden's Echo
Rabadon's Deathcap
Void Staff
Luden's Enchant Infinity Orb
Runes that are recommended for Wild Rift Zoe
The runes of Zoe emphasize doing burst damage. Therefore, choosing to electrocute as one of her runes will benefit her, especially when combined with the other runes that help optimize her low defensive numbers and prevent her from bursting down.
Electrocute/Summoner
Aery Sudden Impact
Nullifying Orb
Nimbus Cloak
Wild Rift Zoe abilities
This section will be updated appropriately after the champion officially launches in the mobile MOBA once it has been determined whether or not Wild Rift Zoe's abilities differ from those of her League PC equivalent.
Her ability improvements are quite foreseeable so long as Zoe's scalings generally remain consistent with those of League PCs. Naturally, if subsequent playtesting reveals that the information presented here needs to be revised, this will be amended accordingly.
The importance of upgrading abilities
The first ability, Paddle Star, is superior to the third ability, Sleepy Trouble Bubble, which is superior to Spell Thief (the second ability).
Also read: The Diablo Immortal Forgotten Nightmares Update will Be Coming Soon