Even before Global Offensive came around in 2013, the Counter-Strike franchise had been a staple of the emerging esports sector. Over the past decade, CSGO has earned its rightful position as one of the most-played esports titles on the planet. Some of the best CSGO teams have been playing consistently for many years, producing dozens of pros that have secured seven-figure fortunes.
While the same old favorites continue to dominate competitive tournaments, behind-the-scenes drama means nothing is certain in the world of pro-level CSGO. 
5. Team Vitality
French lineup Team Vitality first burst onto the CSGO scene back in 2018. In just a few years, they've secured a reputation as one of the best CSGO teams in the world. Vitality walked away as winners at the 2022 BLAST Premier, but they've struggled to make much of an impression at events like the Intel Extreme Masters.
Nonetheless, the current team roster is strong and Team Vitality is almost certain to be giving more established organizations sleepless nights. 
4. Team Liquid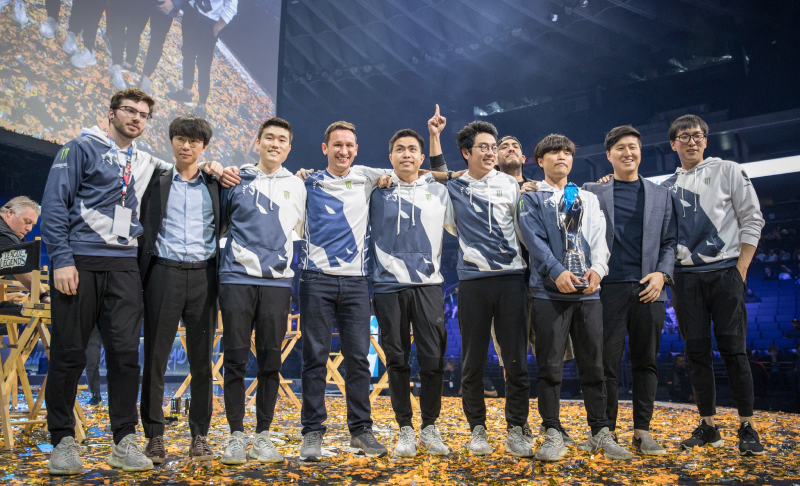 The Team Liquid brand has been around since 2000, but it was only in 2015 that this Dutch organization took a stab at CSGO. Despite being a fairly new outfit, Team Liquid is one of the finest Global Offensive teams going. They've secured impressive wins at Intel Grand Slams and DreamHack events.
The current team lineup is particularly strong, with stellar talent like Mareks "YEKINDAR" Galinskis giving Team Liquid a real shot at glory in 2023. 
3. G2 Esports
This German team knows how to get it done. Established in 2013, G2 Esports has been a key part of pro-level CSGO competition since 2015. Although 2022 wasn't a great year for G2 Esports, the roster has turned things around during the Spring Groups 2023 stages. They've trounced heavy hitters like NAVI twice in succession, putting them in a strong position going forward.
2. FaZe Clan
FaZe Clan was formed in 2010, making it one of the oldest esports organizations around. In 2016, this American outfit began playing CSGO. Although the team originated in the United States, the FaZe lineup has traditionally enjoyed an international flavor. Currently, the roster is made up of players from Canada, Norway, Latvia, and Sweden.
Although FaZe has been around for a few years, the team only started making waves in 2022. Since emerging victorious at IEM Katowice 2022, FaZe Clan looks to be on a winning streak. Thinking of throwing your support behind FaZe? Check the latest CSGO live score here to see how the team is doing. 
1. Natus Vincere
Natus Vincere is another team that has been around for many years. However, the NAVI gang only really started doing well in 2016. The team has always done well, but it really came into its own with big signings like Denis "electroNIC" Sharipov and Oleksandr "s1mple" Kostyliev. Both men are regularly considered some of the finest CSGO players of all time, with Kostyliev earning the title of ESL Player of the Year in 2022.
Also read: CSGO Cases Supposedly Bring Valve $54 Million Each Month