The bitcoin ETFs is now getting a lot of recognition because it includes cryptocurrency funds. Today many are using Cryptocurrency funds for buying and selling. Also, the hype will continue to grow. The future based Bitcoin ETFs are coming to life. The Proshares Bitcoin strategy ETF kick-started on October 19, 2021, under the symbol of BITO. The SEC was not willing to approve the Bitcoin ETFs before but on July, 13 applications were waiting for the regulators to look into.
Many people are calling it a milestone for the ETF industry. Here you can know about the best Cryptocurrency Funds and Bitcoin ETFs.
1. GBTC – Grayscale Bitcoin Investment Trust
GBTC is one of the first vehicles to provide Bitcoin exposure to investors. But this Cryptocurrency fund is considered as OTC ETN, not ETF. The meaning of ETN is potential counterparty risk. If the fund lessens you will lose money. It enables the investors to get exposure to the movement of the price of the bitcoin. It follows the traditional investment vehicle.
There are no challenges in storing, buying and safekeeping bitcoins. Also, it is physically backed and it permits the accredited investors to purchase the fund through periodic payments. But the GBTC does not track the price of Bitcoin. Grayscale announced on August 4, 2021, that it has plans to convert GBTC to an ETF.
BITO was launched in October 2021 and it quickly amassed over $1 billion. It is one of the truest Bitcoin ETFs with a fee of 0.95%. Also, it is cheaper than the other options for US investors. It had record volume on its launch day. But you have to know that BITO does not directly buy Bitcoin as it buys Bitcoin futures. You can expect its price to differ from the price of BTC. The fund also has the right to purchase the stakes in foreign ETFs. It also has the right to invest in vehicles that directly hold Bitcoin.
3. Valkyrie Bitcoin Strategy ETF
The Valkyrie Bitcoin Strategy ETF launched three days after the ProShares Bitcoin. It is very similar to BITO as it does not invest directly in bitcoin. Valkyrie is an asset-based manager that has years of experience in traditional and digital asset management. It is offering trusts for many cryptocurrencies like Bitcoin, Polkadot, Algorand and more. But the first cryptocurrency in ETF is BTF. The company says that it can launch extra future-based Bitcoin ETFs. BITO accumulated less than $60 million in AUM. But Valkyrie is not intimidated by the slow start. They believe that demand is strong enough to get two or three Bitcoin futures ETFs.
Also read: How to Cash Out Bitcoins into Cash: Guide
4. VanEck Bitcoin Strategy ETF
On November 15, VanEck Bitcoin Strategy ETF launched its first U.S.-listed Bitcoin-linked ETF. It entered the field as a low-cost leader in the Bitcoin futures. VanEck's Head of Active Trading named Greg Krenzer is the portfolio manager of ETF. It has more than two decades of a trading system which comprises of futures too. XBTF like the other Bitcoin linked with ETFs has entered the field in the past couple of months and invested in Bitcoin futures.
Although the key goal is a physically-backed bitcoin ETF they want to provide the investors with the important tool. It is not the first time VanEck ETF has been exposed to Bitcoin because the company has launched its first VanEck Inflation Allocation ETF in 2018. The ETFs invests in real assets like real estate, gold, oil and even Bitcoin. But it has not made a dent in the marketplace. Yet it is on the track to accumulate even more.
5. Global X Blockchain & Bitcoin Strategy ETF
The Global X Blockchain & Bitcoin Strategy ETF launched on November 16. It is the ETF provider's second ETF associated with the Blockchain. The first was managed passively and that is Global X Blockchain ETF. BITS is created to bet on Bitcoin futures. Also, the BITS is investing in blockchain-related equities available in BKCH. The equities for selection are the companies having digital asset mining, blockchain and more. Further the current holdings of the Bitcoin ETF include 49% weighting in BKCH, 26% in Bitcoin futures.
6. Grayscale Bitcoin Trust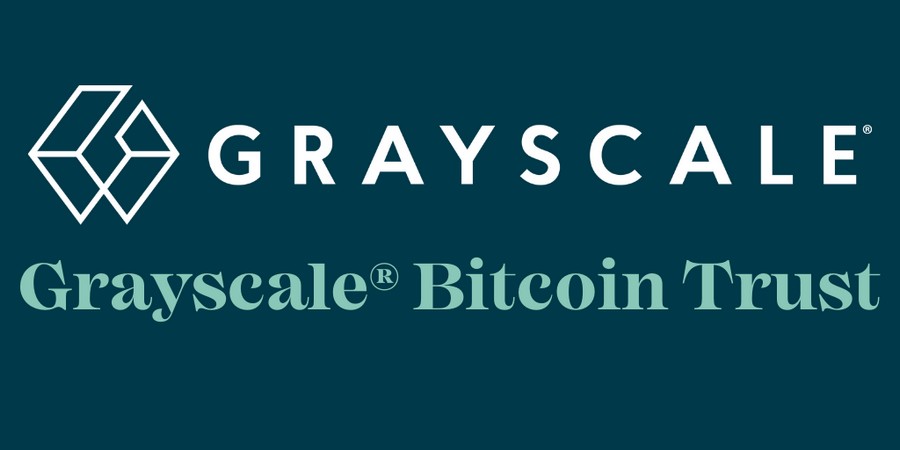 The Grayscale Bitcoin Trust is one of the few Bitcoin ETFs described as a closed-end grantor trust. The issues fixed lots of shares when it becomes public and then these shares are traded "over-the-counter" (OTC). The GBT shares follow the price of Bitcoin and it is based on CoinDesk Bitcoin Price Index. Each share of Grayscale Bitcoin Trust represents 0.00093535 bitcoins but it is not fixed. This happens because it is not like the ETF but it is a closed-end trust. The GBT will be able to trade at a discount or premium to the assets.
Also read: Where to Exchange BTC to XRP with Minimal Fees?
7. Amplify Transformational Data Sharing ETF
This is similar to many U.S. cryptocurrency ETFs. Amplify Transformational Data Sharing ETF is the same as many ETFs invested inequities. But it uses a sneaky way of providing direct exposure. BLOK is an actively managed fund that invests in 80% of its assets. It works with companies that develop blockchain technologies. They use them for their own business. Further, this ETF has 47 holdings and it is the top 10 account for 45% of assets. Some of the companies included are MicroStrategy, Marathon Digital, Coinbase Global and more.
8. Bitwise 10 Crypto Index Fund
It was launched in 2017 and works for the performance of the Bitwise 10 Large Cap Crypto Index. It is representing the ten largest investable cryptocurrencies and it means 70% of the total crypto market. The BITW is weighted by market capitalization and the portfolio has 65% of the Bitcoin. It became only available in 2020 and started trading with only $120 million in assets. The press release of the ETF also revealed the OTC availability. It is going to work with an open-ended mutual fund or ETF.
9. Siren Nasdaq NexGen Economy ETF
The Siren Nasdaq NexGen Economy ETF manages Nasdaq Blockchain Economy Index. It has stocks that support blockchain technology. Also, they use it for their own business. 2018 BLCN was launched in 2018 and it has sixty-three holdings. The index begins with all the companies bigger than $200 million in market cap. It has blockchain company characteristics. Then it assigns scores too which is a proprietary screening methodology. It means each company will benefit from blockchain technologies. This ETF has diversified features.
10. First Trust Indxx Innovative Transaction & Process ETF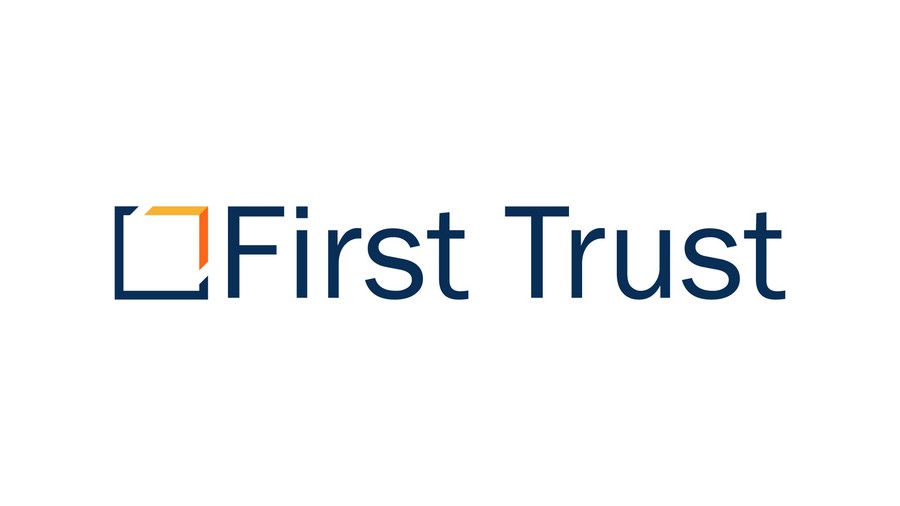 This is another equity-based cryptocurrency ETF and it launched in 2018. It works for Indxx Blockchain Index which is the index that follows companies that use blockchain technologies. It also has a great weighting methodology. The index of LEGRs uses all the available blockchain companies and checks whether each holding meets specific size, trading minimums and liquidity. Then it applies scores for each company accordingly. It has the top three sectors like financials (39%), technology (32%), and consumer discretionary (9%). The countries that use it are the US, China and India. It is a large-cap heavy fund with a median market of $94 billion.
These are the best cryptocurrencies funds and Bitcoin ETFs in the industry. Many companies are using it to manage their cryptocurrencies.
Also read: Relation Between Cryptocurrencies and The Stock Market