Menstruation is one thing that almost every woman has to deal with it every month. Many Indian women still sue those scrap cloth from old saris and towels, the traditional method for managing menstruation for decades. But do you know this is very unhygienic for your overall health and not safe for your skin too? On average, a single woman generates 125 kgs of sanitary waste during her cycle when she disposes of pads which are harmful to our environment. Here, come to our rescue these eco-friendly napkins which have revolutionised the way of using them among us.
Have a look at some of the eco-friendly napkins which you can use in the place of your regular pads.
1. Eco femme
This is an organisation which makes washable cloth pads which you can reuse. Unlike your regular sanitary napkins, they can be rewashes and re-used for years and they are made of natural material i.e. cotton that is biodegradable and a healthier option for you. The best part about them is they make very their pads in a very colourful way so that you don't have to get bored while you are on your periods.
Also read: 6 Best Alternatives Which We Can Use in Place of Sanitary Pads
2. Heyday
Heyday is a maker of natural sanitary napkins that are made up of corn and bamboo fibre- both of which are anti-bacterial and soft for your skin. The pad's top sheet is made in such a way that does not block airflow to your vagina, unlike regular sanitary napkin. The pad is also completely free of plastics, perfumes, bleaches, latex and toxins. Overall, they are eco-friendly too.
3. Carmesi
Carmesi offers tailor-made solutions and schedules delivery of the pads as per the user's menstrual cycle. With this, they are breaking away from the rule of one-size-fits-all. Their pads are made organically, the top sheet is made up of cornstarch, the middle layer comprises bamboo fibre, and the bottom layer is made with corn-based bioplastic. Moreover, they deliver the pads in colourful vanity box unlike those black polythenes to provide the kind of anonymity that is associated with shame.
Also read: Sanitary Pad Incinerator And Eco-Friendly Solution For Sanitary Pad Disposal
4. Vivanion
Vivanion is India's first 3-in-1 sanitary napkin brands which are trying to discourage women from using pads with the same length and absorbency through their entire cycle. Their packets consist of day-use napkins, night-use napkins and first and last-day use. Using their products, many women have reported seeing the improvements in their physical health.
5. Natracare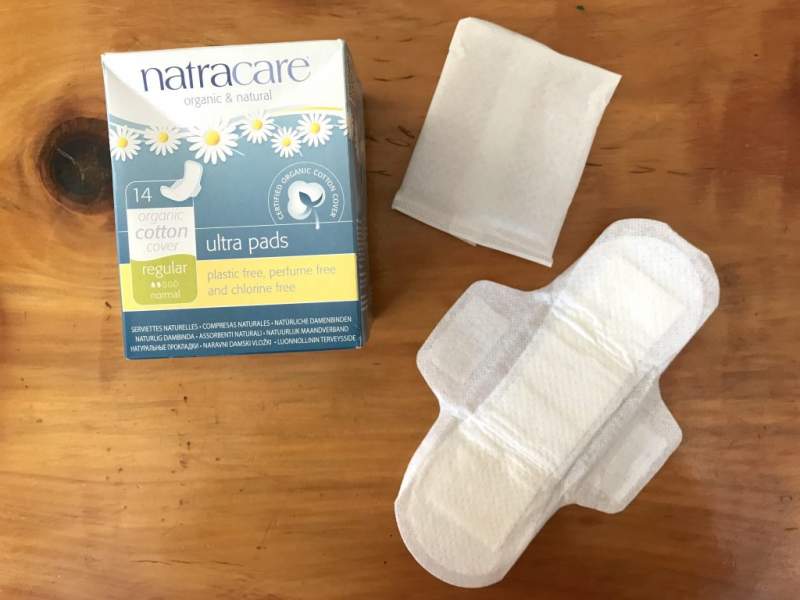 It is the first-ever brand to provide an alternative to conventional feminine hygiene products. Their pads are made up of 100 per cent certified organic cotton in the top layer. Their products are completely plastic-free and even they come in biodegradable packaging and they use a cellulose plant material as the backing layer.
Also read: Delhi NGO Sachhi Saheli Conducts 'Period Mahabhoj' To End Menstruation Stigma