Currently, we all are facing a severe lockdown. We aren't sure about anything that what's gonna happen next to us. Amid COVID-19 grim, some of the best learning apps are giving free access to the students across the country to best utilise their time. Using these apps, students can get access to their educational content and live stream their classes to make lockdown an enriching experience and like never before.
Here comes the list which you must check to get away with your boredom while at home these days.
1. Testbook
Testbook is one of those platforms about which most of you might be knowing. This app helps students to prepare them for competitive exams like defence, teaching, UPSC, Bank, SSC and many others. Did you know they are giving free access to all of their courses till the 31st of March to help students fight these quarantine days and come out with flying colours?
Also read: A Documentary "Learning To Skateboard In a Warzone (If You're A Girl)" Portraying The skateboarding Afghan Girls Won An Oscar
2. Byju's
Byju's is one of the most popular learning apps for kids, this app allows your kids to learn all high-school foundation subjects (for state boards, ICSE and CBSE), from class 4-12 including Maths, Physics, Chemistry and Biology. Besides this, it also helps students to prepare for the competitive exams such as IIT-JEE, AIPMT and CAT. The app also has an adaptive user interface, interactive learning, tests and quizzes and learning analysis that help students to monitor their improvement over time. They are providing free access to all the students of class 1 to 12 students till the end of April.
3. Toppr
Toppr is a great way to give your kid a right learning path to ace his/her competitive exams. This app covers the entire spectrum of medical and engineering entrance examinations. Besides this, the app also teaches you all the school subjects including History, Geography, Science and English. You can get everything here including notes, important questions and previous year question sets. Now, what else you need? Even their video content has always been free, Toppr has now made all its services completely free for students from class 5 to 12.
Also read: 5 Best Places To Watch and Download Videos Online!
4. Unacademy
It is one of the favourite platforms for all the civil services aspirants. Not only UPSC students admire this app, but it's an overall great app for general competitive exams as well. Keeping in mind the COVID-19 pandemic outbreak, Unacademy has announced more than 700 free live sessions every day spanning UPSC, railway, banking and many other domains. This will ensure uninterrupted exam preparation for students from the comfort of their homes.
5. Lido Learning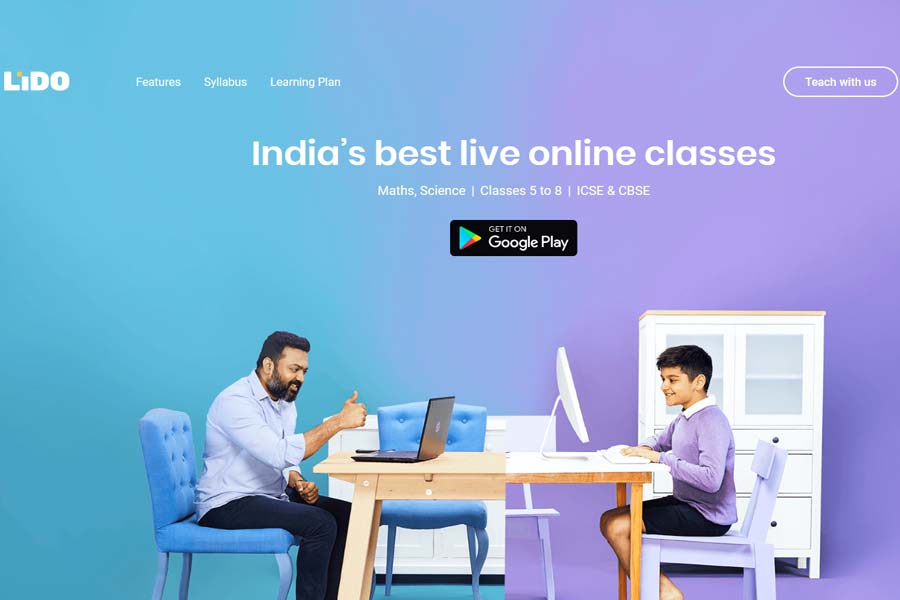 Lido learning is a great platform for students studying in class 5 to 8 for learning Science and Maths. This app offers personalized classes that boast of a very low student-teacher ratio to ensure focused attention on every student. During this lockdown period, they are extending their free trial period to 14 days so that maximum students can benefit from their classes for free. So, what are you waiting for? Go and sign up!
So, guys and girls gear yourself up with these awesome learning apps and enjoy quarantine days with your family.
Also read: 4 Mazor Reasons That Makes Grammrly So Much Popular