Thanks to their essential role in protecting the structure of your property, gutters certainly should be one of your priorities for the maintenance of your house. Gutters direct water away from your roof and the foundation of your home. That is why you should properly and annually clean your gutter system to prevent blockage caused by leaves and debris stuck in your gutters. Otherwise, blocked gutters can cause overflow and so may damage your home. Accordingly, you should take all the precautions you can to prevent such risks.
Gutter guards are essential for having a functional gutter system. If you want to learn why you should install gutter guards,
Read the following 5 reasons that will send you to buy gutter guards right away!
1. Gutter guards help you prevent damage
Gutter cleaning is not an easy job. Since it requires climbing on a ladder, people can face the risk of falling from the ladder. As long as you use gutter guards, you will spend less time on the ladder because of the annual gutter cleaning. Also, gutter guards protect your house from damage. Since gutter guards help your gutters function correctly without any blockage caused by dirt, you will also keep your gutters and the overall structure of your house with gutter guards.
2. Gutter guards save you time and money
Since you do not have to spend too much time with gutter cleaning, gutter guards save you time. Also, gutters without any protection system may require annual repair or even renewal. Accordingly, gutter guards' long-term advantage is that they save you money and extra work.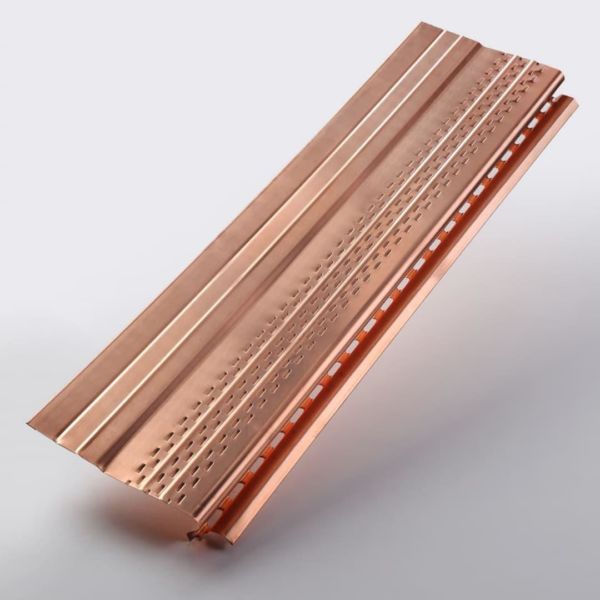 3. Gutter guards add value to your property
If you see your property as an investment, you want to do everything to protect its value. Gutter guards help you do so as they prevent damage. Even, they add value to your home because everyone loves the idea of not dealing with a repetitive gutter cleaning routine.
4. Gutter guards are protective against environmental hazards
In areas that experience bushfires, gutter guards are essential. Copper gutter guards prevent the embers carried by the wind from reaching dry leaves collected on your gutters. Also, water trapped in gutters can quickly freeze during cold winter days. This may cause gutter damage or even an accident because they may not carry that much weight. However, gutter guards prevent such risks.
5. Gutter guards prevent animal nests and pest infestations
Sometimes our furry friends leave their nets in gutters, and you may not be aware of such a situation and cause harm to these animals unintentionally while cleaning your gutters. Having gutter guards prevent such risks. Moreover, it is easier to keep your gutters free from any pest infestations caused by moisture because cockroaches, mosquitoes, and rodents tend to appear in dark and moist areas.
Since you know why you need gutter guards now, you should buy a gutter protection system for your gutter system immediately. Check Art of Gutter's collection of high-quality and the most durable gutter guards.