There are a lot of water sanctuaries and Marine national parks in India. But many people are not aware of it. India also boasts a wide range of aquatic life that has impressed many researchers around the globe. As the climate of India is suitable for these creatures this is their home for many centuries. You can have a glimpse of these amazing creatures in the national parks.
So have a look at the list of sanctuaries and parks here.
1. Mahatma Gandhi Marine National Park
This prestigious park location is in the glorious Andaman and Nicobar Islands. This marine park contains fifty rocky islands. Then, it has white sandy beaches and good vegetation. The seas are open and surrounded by small bodies of water. This is where many kinds of aquatic creatures live. You can scuba dive in the water and also enjoy other types of water sports.
Moreover, you can have a look at the creatures. There is a facility at Wandoor where you can see some creatures in the aquarium. This foundation got started in 1983 to save the turtles and rare corals.
2. Gulf of Mannar Marine National Park
This is a place located between the gulf of Tamil Nadu and Sri Lanka. This is a 560-sqm marine park. Also, it has over twenty-one islands and coral reefs. This is also one of the regions that contain a lot of aquatic creatures. You can explore the regions in a boat taken from the town of Rameswaram where you can find corals, sea cucumber, turtles, seagrass, seahorse, barracuda and more. You can also have a glimpse of the friendly dolphins that inhabit the regions.
Also read: 4 Experiences You Probably Won't Find Anywhere in India Except Goa
3. Malvan Marine Wildlife Sanctuary
This marine sanctuary is in Maharashtra. It got started in 1987 to save marine creatures. You can find the jolly dolphins that shoot out of the waters to greet you. Under the water, there are molluscs, corals, seaweed, anemones, catfish and more available. You can also play water sports like snorkelling and diving. Furthermore, there are also many unique underwater plant lives available here.
Therefore do not forget to see them if you ever visit this sanctuary. For the bird watchers, there is a special treat available because of many birds like egrets, plover, tern, waterfowl and more that live here.
4. Marine National Park
If you visit Gujarat then do not miss out to visit Marine National Park. This is a 163sqkm marine park situated at Jamnagar coast. There are over fifty-two different kinds of marine species found here. Also, there are colonies of dolphins, giant sea anemones, shrimps, octopuses, sea sponges and more. You can also rent a boat to explore the region.
5. Gahirmatha Marine Sanctuary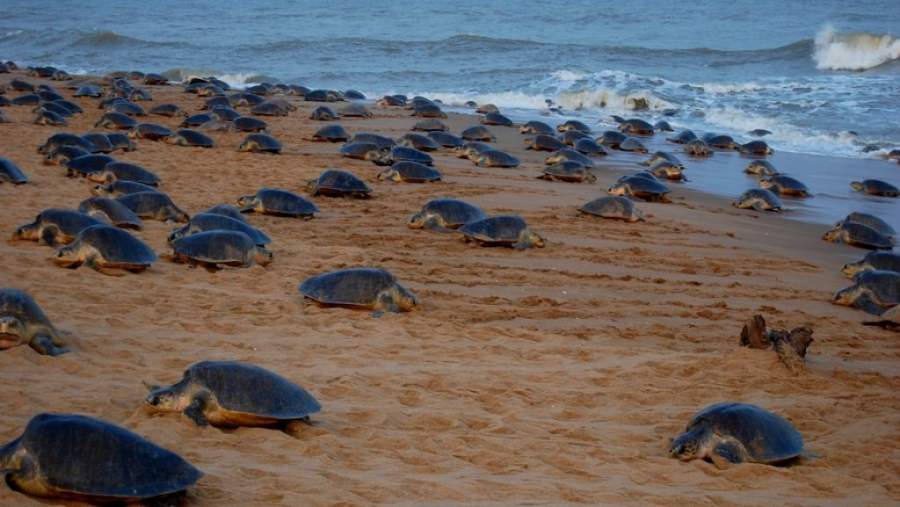 In 1997 the Govt of Odisha decided to protect the marine life of Gahirmatha coastline. This is because it is the favourite nesting spot of the turtles. In the shores, the turtles come to lay the eggs and in some months the babies come out and move into the shore. The water also contains a lot of fauna that offers food to the creatures. This area is 1,435sqkm.
Conclusion
These are the five best water sanctuaries and parks in India. You can have a satisfying experience if you visit one of the parks or even all of them.
Also read: Top 10 Most Amazing and Popular Parks in The World