Taking care of all your body parts is important, but some areas require a little more attention than others. Your genitals are definitely in that category. Most men are not as particular about maintaining their intimate hygiene as they are with their overall looks. It is true that the genitals are a significant part of our body and especially requires gentle and constant care. Intimate hygiene not only helps you feel clean and fresh, but it can also prevent infection.
There are different ways to keep your balls clean and healthy, but one of the best ways to do this is to use a ball trimmer. Ball trimmers are a great way to keep your intimate area clean and free of hair. Ball trimmers are small, handheld devices that can be used to trim the hair around your balls. They usually come with a comb attachment that helps to trim the hair evenly.
Ball trimmers are safe to use and will not cause any irritation or discomfort. Undoubtedly, it is one of the best ways to keep your balls looking and feeling great. In the section below, we will discuss six tips for keeping your balls healthy.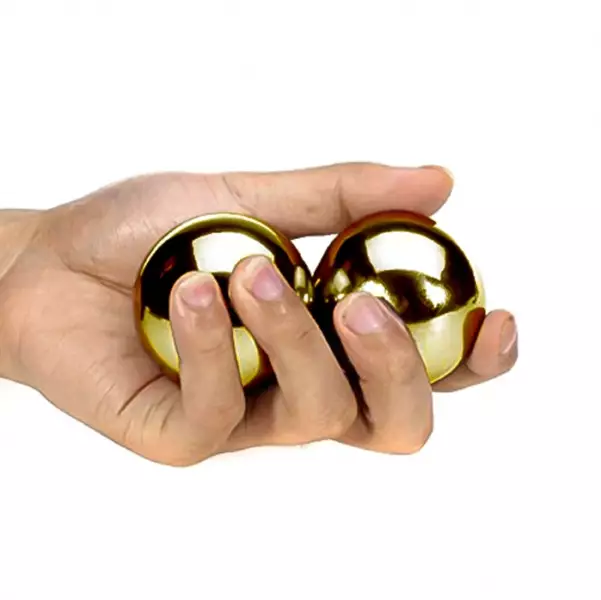 Let's take a look at these tips
1. Wash your Balls Daily
One of the most common mistakes guys make is not washing their balls daily. Just like every other part of your body, your balls need to be cleaned regularly to prevent bacteria and fungus from building up. With the sweat and bacteria in your groin area, giving your balls a good wash at least once a day is important. This will not only keep them clean and healthy, but it will also help to prevent any unpleasant odors.
2. Trim your Ball Hair
Another essential part of intimate hygiene for men is to trim their ball hairs. While some guys may prefer to shave their balls completely, this is not necessary. However, keeping the hair trimmed short will help to reduce the amount of sweat and bacteria that can build up in the area.
It will also make your balls look and feel cleaner and more attractive. If you decide to trim your balls, make sure to use a Ball Trimmer explicitly designed for this purpose. These trimmers will have blades that are the proper length and width to safely trim your ball hairs without causing any irritation. Moreover, you will want to wash your balls thoroughly before and after trimming them.
3. Use the Right Soap
The soap you use on the rest of your body may not be suitable for your genitals. It might even cause irritation. Look for a soap labeled "unscented" or "for sensitive skin." You might also want to try a hypoallergenic soap. It is vital to make the right choice when looking for the best soap for your nether regions because you don't want to face any discomfort in your intimate area.
4. Be Gentle When Drying
When you are drying your balls, make sure you are gentle. Avoid using regular toilet paper as it can be too harsh for the delicate skin on your penis. Instead, use a soft cloth or a specialized penis towel. If you must use toilet paper, make sure you use the softest type possible.
There should not be tugging and rubbing in your below-the-belt region, as it may cause irritation and dryness. Furthermore, it is always better to use a delicate towel to dry the balls. The best thing that you can do is keep your balls moisturized to prevent germs.
5. Apply Cream
Applying cream is one of the most important steps in intimate hygiene for men. Creams help to restore the skin's natural moisture balance, keeping it healthy and preventing dryness, irritation, and chafing. Intimate hygiene creams are available without a prescription at most online platforms. Choose a cream that is fragrance-free and hypoallergenic to avoid irritation.
Apply the cream to the entire genital area, including the penis, scrotum, and balls. Gently massage it into the skin until it is completely absorbed. Repeat this process every day or as needed.
6. Wear Comfortable Underwear
The most crucial part of good intimate hygiene for men is to wear clean and comfortable underwear. This will help you avoid any skin irritation or infections. You should also ensure that your underwear is made of breathable fabric so your genitals can stay dry and healthy.
The Bottom Line
Below the belt grooming is vital for reproductive health. You can do a few simple things to keep your balls in tip-top shape, like wearing loose-fitting underwear and practicing good hygiene. You can keep your balls healthy and looking great by using the ball trimmer and following the other tips in this article. Also, see a doctor if you experience any pain or swelling in your testicles.
Also read: Trouble During Girl Pee