Indoor plants are one of the joys of life. It can make your living room or any other inner space appear surreal. But some indoor plants may need more care and others less. If you are searching for plants that need less care then you can find many options here. These low maintenance plants will heighten the beauty of your home environment. Your guests will get impressed.
The plants will help in purifying the air and will also enhance your mood. So add these delights of nature at your home and enjoy your home life. buy houseplants online and get plenty of varieties.
List of the Plants That Need Less care
1. Pothos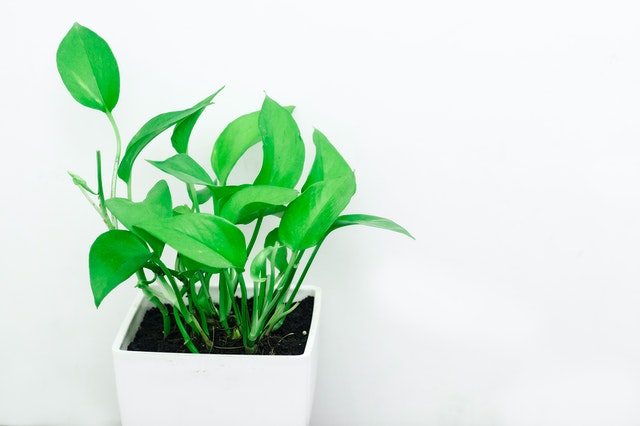 Taking care of Pothos plants are simple. They are suitable for all kinds of indoor environments. You can even keep it in your powder rooms too. The plants can also handle low light. However, you have to keep the plant in soil rich in nutrients. Pothos also grow really well so you can keep them in places where there is more space.
2. Cactus
There are many well-known species in the Cactaceae family that you can keep in your home. They are different to look at because of their shapes and spikes. So if you want to decorate your home then this is the best plant. It will provide a positive atmosphere in your home. So choose from the different varieties of plants indoors. You did not even have to water the plants as they can thrive in a dry atmosphere.
3. Heartleaf Philodendron
This plant can grow in any place in your house. You do not need to keep it always in the sun. If you like to keep the plants at hanging pots then this plant is suitable. The plants get the name Heartleaf Philodendron because of its heart-shaped leaves. So choose these plants for the indoors.
You may also like: Advantages And Disadvantages of Plant Shutters
4. Spider plant
This plant only needs less sun for its growth. However, if you keep it by the windows at your house the colour of the leaves will come out very well. The plants will also be able to thrive in artificial lighting. It will purify the air inside the house and keeps it always fresh. Hence this is a great addition to your home.
5. Lavender
The colour of the lavender plants will give a pleasant feel for your home. It is one of the best plants that are best for indoor use. They do not grow well in areas where the humidity is high. So you can keep the plants in a pot at less humidity. So with the right light, the lavender plants can grow well indoors. You can water the plants one or two times a week. This is enough for the plants to thrive indoors. Give the best possible look at your house with gorgeous lavender plants.
6. Snake plant
Taking care and growing the snake plant is very easy. Keep the plants at indirect sunlight for it to grow well. The soil needs to get drained well for it to grow. You can use a simple fertilizer for the plants to grow well. There are many types of snake plants available for you. Choose the one you love the most and grow it at your house.
Also read: Keeping A Small Plant At An Office Desk Can Reduce Your Stress At Work
7. Aloe vera Plant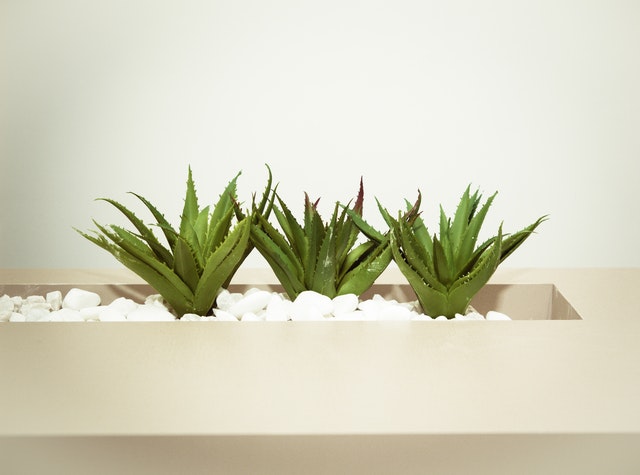 The aloe plant does not need more water to grow. The plant can also thrive at dry soil. There are also many beauty and health benefits offered by aloe plants so this is a definite addition. Keep the plant at a warm place for it to grow well. The aloe plants grow in similar shapes that will offer your home a good appeal. To make your home look green and serene this is the best plant.
8. Peace Lily
Many plant lovers prefer peace lily because of its pretty flowers and leaves. The plant is an adaptable variety. It is also low maintenance so taking care of it is easy for many. This plant is available in many sizes too so pick the size that suits your home.
9. Succulents
The succulents are tiny. They are easy to take care of. If your indoor is compact then this plant is very suitable to take care of and manage. The plants can grow in small cups and pots. There are many designs of plants available so choose these cute and pretty plants for your home or office use.
Conclusion
Plants are lovely and also beneficial as they can help us calm our moods. Many offices and homes prefer to keep plants inside as they help to manage the stress. They have a peaceful quality to them. So certainly keep the best indoor plants in your homes as they are easy to take care of.
Also read: These 8 Plants Exhale Oxygen Even in The Night-Time