Avengers "Antman," aka Paul Rudd, currently holds the title of PEOPLE's Sexiest Man Alive 2021. Well, this news is not quite surprising, isn't it? Most of the "Antman" fans are probably crazy for this man. He is one of the most handsome and dashing superheroes in Marvel's Avengers.
However, when this news came out, Paul Rudd had something else to add to it. You will be surprised to know that his wife thinks this title should have been given to Keanu Reeves. According to her, Reeves is a much more deserving candidate than her husband. Well, it is indeed a tough choice between the two dashing actors, don't you think? Rudd, named this year's Sexiest Man Alive last week, shared his thoughts about receiving the honor in an interview.
So would you like to know more about the matter? Stay tuned until the end, as we will share some interesting details regarding it here. At the same time, we will also take a quick tour of Paul Rudd's life and take note of some of the significant aspects.
A Short Bio of Paul Rudd
As you know, Paul Stephen Rudd is an American actor. In fact, he had studied theatre at the University of Kansas and the American Academy of Dramatic Arts before making his acting debut in 1991. Moreover, he received a star on the Hollywood Walk of Fame in July 2015. Furthermore, he was also a part of the Forbes Celebrity 100 in 2019. In 2021, People's magazine named him the "Sexiest Man Alive."
Paul was born in the United States on April 6, 1969, in Passaic, New Jersey. Therefore, he is currently 53 years old. He was the son of English-born Jewish parents. His father, Michael Rudd, was a historical tour guide and former vice-president of TWA. On the other hand, his mother, Gloria Irene Granville, was a sales manager at a television station KSMO-TV in Kansas.
Paul Rudd's Early Life & Education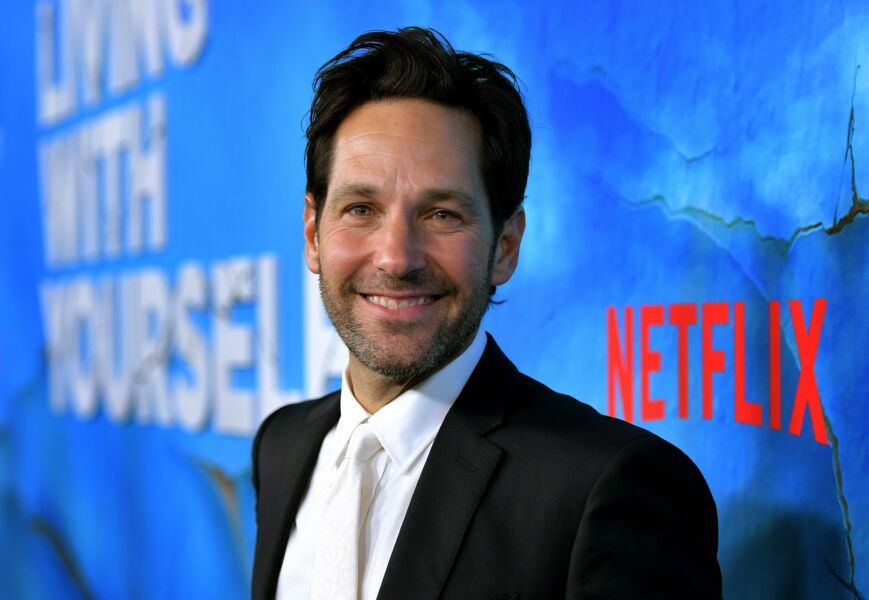 As per the sources, Rudd had a Bar Mitzvah service in Ontario, Canada. Growing up, he loved reading the British comics The Beano and The Dandy, which his uncle in the UK sent him. However, when he was ten, Rudd's family moved to Lenexa, Kansas.
Moreover, due to his father's occupation, his family also spent three years in Anaheim, California. In the Kansas City metropolitan area, Rudd attended Broadmoor Junior High. He completed his graduation from Shawnee Mission West High School in 1987. Paul also attended the University of Kansas, where he majored in theater.
At the same time, Rudd studied at the American Academy of Dramatic Arts with fellow actor Matthew Lillard. He also studied Jacobean drama at the British American Drama Academy in Oxford for three months. While attending acting school, he worked as a DJ at bar mitzvahs.
Paul Rudd's Personal Life: Where Did He Meet His Wife?
It was in 2003 that Rudd married Julie Yaeger. He met her shortly after working on the movie "Clueless." Yaeger has since then become a screenwriter and producer. Presently, they live in Rhinebeck, New York. The couple has two children, son Jack Sullivan, born in 2006, and daughter Darby, born in 2010.
Rudd jokingly quipped that after all that time together, Yaeger, 53, still wouldn't have voted for him if she had the chance to cast her ballot for Sexiest Man Alive. "No, she would have voted for Keanu Reeves," he told Extra, joking, "Come on, he's Keanu; I'd vote for him."
Did Paul Rudd & Keanu Reeves Work Together?
Many of you might be wondering why suddenly there is a comparison between Paul Rudd and Keanu Reeves. Well, there is a reason for it. Rudd and Reeves, 57, previously worked together on the 2016 short film Anyone Can Quantum. Even though they did not appear on screen together, Reeves narrated the project. Meanwhile, Rudd also faced off against Stephen Hawking in a game of chess.
Did you know Reeves was once considered for this honor in 1994? At that time, PEOPLE chose three front-runners: Keanu Reeves, Hugh Grant, and Jim Carrey. However, we come to know in a TV special titled People's Sexiest Man Alive 2015 from the former PEOPLE editor Jess Cagle that Reeves would have won the honor if the magazine had chosen a winner that year. Indeed Reeves was a deserving candidate for that honor.
So when the magazine first named Rudd the Sexiest Man Alive, he told the magazine, "I do have an awareness, enough to know that when people hear that I'd be picked for this, they would say, 'What?' This is not false humility. There are so many people that should get this before me."
What Was Paul Rudd's Wife's Reaction When She First Heard the News?
If you have watched some of Paul Rudd's interviews, where he shares his personal life, you will know that he feels the most like himself at home with his wife and kids. In fact, he himself admitted that in an interview. Let us find out what he said!
"When I think about myself, I think of myself as a husband and a father, like I'm that," he said. "I just hang out with my family when I'm not working. That's what I kind of like the most."
At the same time, the Ant-Man star also spilled about Yaeger's initial reaction to his title, describing her as "stupefied" when she first heard the news. "But you know she was very sweet about it. After some giggling and shock, she said, 'Oh, they got it right.' And that was very sweet," he said. "She was probably not telling the truth, but what's she going to say?" The reaction is pretty sweet, don't you think?
What Do You Think is The Current Net Worth of Paul Rudd?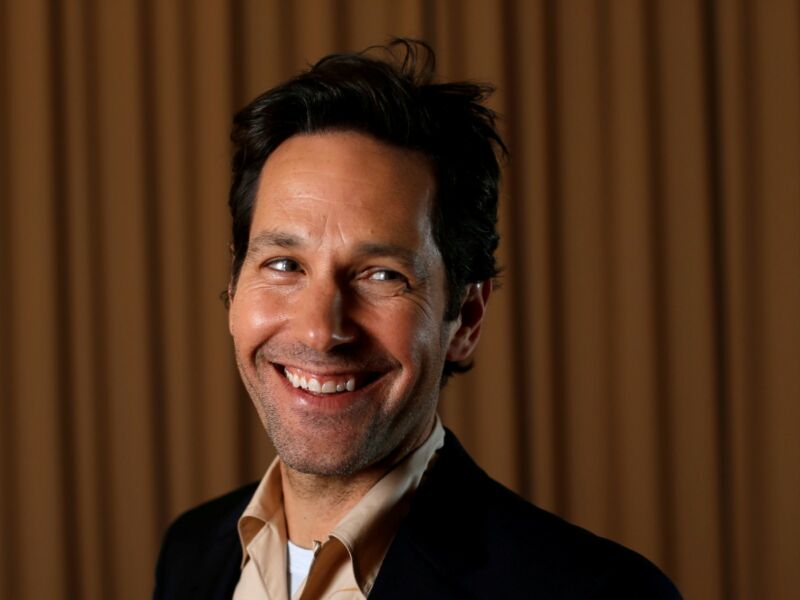 According to the source, the Marvel Cinematic Universe's Antman is massive. Needless to say, he is one of the most successful and famous actors in the Hollywood film industry. His talent and versatility as an actor have helped him bag roles that have taken his net worth to around $70 million.
Many of you probably did not know that he received $300,000 for his first appearance as Antman. However, with the increasing popularity of the character, Rudd's paychecks also grew. He later commanded a hefty $8 million for his role in the highest-grossing superhero movie of all time, "Avengers: Endgame."
Ending Note
So as we conclude, we can say that Paull Rudd is currently one of the hottest and most handsome actors in the Hollywood film industry. All thanks to Marvel Cinematic Universe for picking up a gem of an actor and popularising him through the role of "Antman."
Also read: Jimmy Allen Got on The Stage With Morgan Wallen to Join For A Duet