Albert Einstein is the name that needs no introduction as his name says it all. Mere at the age of 26 in 1905, he had four separate papers published, electrifying the field of physics and rocketing him to global renown. He is a famous theoretical physicist, developer of the theory of relativity, father of modern physics. His name today is synonymous with creativity and genius, a man who was able to describe the workings of reality better than anyone since Isaac Newton.
After Albert Einstein, there is no one alive today on earth who can replace him. The reason behind this is that he was the man who was having intense brilliance and ability to grasp sublime understandings that others didn't.
You know what makes Einstein even more impressionable and fascinating, it is that he was not only a scientist, but he was also a deep thinker. He was awed and fascinated by life and retained a sense of childlike wonder throughout his lifetime. The nuclear physicist Robert Oppenheimer shared his impression of Einstein by saying, "He was almost wholly without sophistication and wholly without worldliness. There was always with him a wonderful purity at once childlike and profoundly stubborn."
Here we have compiled the list of 15 best quotes by Albert Einstein that will help you to unleash the genius in you.
1.
2.
3.
4.
5.
Also read: 15 Beautiful Shayari's By Zakir Khan Prove That He Isn't A Sakht Launda
6.
7.
8.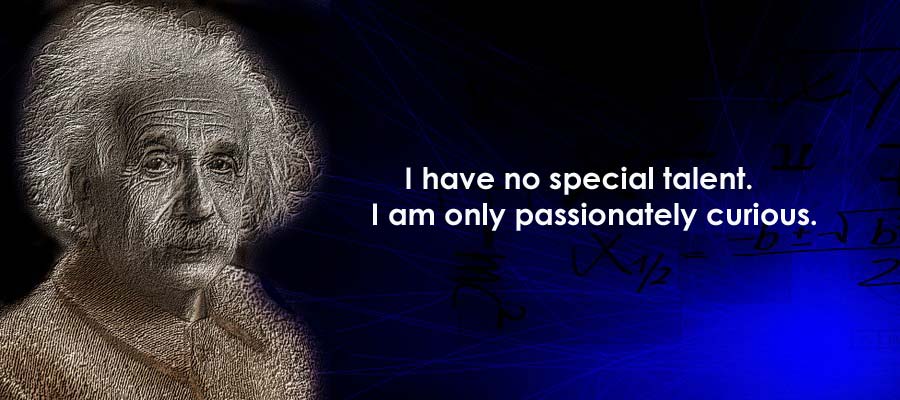 9.
10.
Also read: Love Failure Quotes Attempting To Bind Broken Hearts
11.
12.
13.
14.
15.
Also read: Exciting Wedding Quotes To Make You Blush This Wedding Season